The 2010s have been one of the most transformative decades in cinematic history. Hollywood was awakened to issues of diversity and inequality, within the industry itself and in the content it churned out: from the Weinstein scandals which fuelled the #MeToo movement, to Time's Up and #OscarsSoWhite, these social media-driven calls to arms have ushered in a new generation of filmmakers, actors and Academy voters, promising a new era of inclusivity in film.
Far from being all on the up and up however, 2019 also marked the year that sexual abuser Roman Polanski was awarded a prestigious award at Venice Film Festival, and that the Golden Globes kept female filmmakers out of its key awards categories – despite women directors and writers having had an incredible year. The route to progress has been inconsistent, but here's to working towards a decade of inclusivity in the 2020s!
Meanwhile, though not born of the 2010s, superhero films have continued to solidify their standing as box office staples, often relegating smaller and more diverse productions to the land of streaming. And while new streaming services have exploded onto the market, with 2019 marking the launch of Apple TV and Disney+ contending with well-established platforms like Netflix, Amazon Prime, MUBI and Hulu (NBCUniversal's Peacock, HBO Max and other rumoured services are also set to launch next year), Disney's acquisition of Marvel Studios, Lucasfilm and Fox also marked the corporate giant's increasing monopoly on entertainment.
With online platforms creating original content to rival that of the major film studios in quantity and quality – Netflix this year alone has two strong contenders for Best Picture Academy Awards in Marriage Story and The Irishman – the industry landscape is changing rapidly, and the war between film studios and streaming platforms is only bound to escalate in the next ten years.
But before we say hello to 2020, let us first celebrate the 100 best, most emblematic and era-defining films of the past decade! Without further ado…
100. Life of Pi (dir. Ang Lee, 2012)
Filmed with real sincerity, beauty and purpose, Life of Pi is exactly what you would except from Ang Lee when he is working at the top of his game. Following the extraordinary life of Pi Patel, who is marooned out at sea with a lethal tiger for company, the film follows up deft emotional blows with some sensational imagery. It is one of many reminders of what wonders can be accomplished when a great director is given full access to the movie making toy box. A stunning (and supposedly unfilmable) adventure that needs to be seen to be believed. (JH)
99. Chef (dir. Jon Favreau, 2014)
A wholesome, crowd-pleasing film so full of heart and charm, gushing with sincerity and wit, that it's simply impossible not to fall head over heels for it. But be warned: it'll make you hungry. Go in equipped with food, and lots of it. (AI)
98. Faces Places (dir. Agnès Varda, 2017)
Celebrated French New Wave director Agnes Varda takes to the streets in a unique collaboration with artist J.R., as the unlikely pair travel around rural France taking photographs and creating murals to honour the people and places they see. A unique snapshot of humanity, made with love. (SR)
97. John Wick (dir. Chad Stehelski, 2014)
A compelling revenge story that became modern action myth thanks to some truly fantastic gun-fu sequences, tantalising glimpses into a secret world of assassins and the legend himself, Keanu Reeves. John Wick was the start of both a personal renaissance for Reeves and a shift in action cinema itself – much like how Jason Bourne defined many action movies in the '00s. (SZ)
96. Hugo (dir. Martin Scorsese, 2011)
A beautifully realised change of tact from Martin Scorsese, Hugo made the most of emerging 3D technology to tell its story. Following the story of 12-year-old Hugo Cabret living alone in the Gare Montparnasse in the 1930s, the film is an extraordinary testament to how film is a visual medium. It features references to the very birth of cinema itself, but the ever wiley Scorsese does not let this slip into mere historical pandering. It is a deeply emotional story, told with great style and heart. How it ever flopped at cinemas remains a mystery. (JH)
95. Scott Pilgrim vs. the World (dir. Edgar Wright, 2010)
Edgar Wright's punchy rom-com with a difference sets up Michael Cera as the eponymous Scott Pilgrim, who must defeat his new girlfriend's seven evil exes. Graphic novel style visuals and brilliant cameos from the likes of Chris Evans and Brie Larson make this a romp to remember. (SR)
94. Magic Mike XXL (dir. Gregory Jacobs, 2015)
Magic Mike XXL is the road movie all others wish they were. Instead of rehashing the first instalment, this deliriously entertaining sequel moves away from the grimier underbelly of "male entertainment" and proudly thrusts itself towards a more joyous take on the world of stripping. A last-hurrah trip across the country to please the crowds with more seamlessly timed gyrations provides the ultimate summer crowd-pleaser; but make no mistake, this film still has smarts to accompany its oiled up cut-from-stone bods. (ST)
93. Appropriate Behaviour (dir. Desiree Akhavan, 2014)
The Miseducation of Cameron Post director Desiree Akhavan writes, directs and stars as Shirin, a millennial New Yorker juggling facets of her identity as a bisexual Iranian woman. A heartfelt identity dramedy from one of her generation's most unique voices in cinema. (SR)
92. Melancholia (dir. Lars von Trier, 2011)
From renowned auteur Lars von Trier, Melancholia stars Kirsten Dunst as a bride whose tense relationship with her sister puts a strain on the wedding, all while a mysterious blue planet named Melancholia hurtles towards the Earth. An apocalypse film like no other, it explores personal and global tragedy with beautiful balance. (SR)
91. Frances Ha (dir. Noah Baumbach, 2013)
A collaboration between two of the finest filmmakers today, Noah Baumbach and Greta Gerwig's irresistable comedy follows the irresponsible Frances, a New Yorker trying to get a handle on life. A black and white indie full of charm and wit. (SR)
90. The Lego Movie (dir. Phil Lord, Chris Miller, 2014)
Comedy duo Phil Lord and Chris Miller direct the film that spawned countless spin-offs and rival toy company attempts, but The Lego Movie remains at once a cynical satirisation of adventure movie tropes, and a joyfully ironic adventure movie. Featuring brick cameos from famous faces both real and fictional, there really is something in it for everyone. (SR)
89. Bahubali: The Beginning (dir. S. S. Rajamouli, 2015)
A fantasy epic to rival Lord of the Rings, this Telegu film features fantastical CGI and jaw-dropping stunts alongside a multi-generational story of revenge, love, war and hope. (SR)
88. Hereditary (dir. Ari Aster, 2018)
Ari Aster's debut feature secured him a place amongst the horror greats. Toni Collette leads with a fantastic performance as the mother of a family haunted by seeing random tragedies, but they soon learn everything is going exactly according to a demonic plan. (SR)
87. The Tree of Life (dir. Terrence Malick, 2011)
Dreamy impressionism dominates Terrence Malick's introspective tale of a 1950s Texan family whose son must come to terms with his complex relationship with his parents. Starring Sean Penn, Brad Pitt and Jessica Chastain, this family drama explores the deepest questions of life, death, and faith. (SR)
86. 12 Years A Slave (dir. Steve McQueen, 2013)
Steve McQueen's seminal drama tells the true story of Solomon Northup, a free black man sold into slavery, played by the indomitable Chiwetel Ejiofor. A deeply upsetting and intensely moving film that has undeniably left a lasting mark on our culture. (SR)
85. Pariah (dir. Dee Rees, 2011)
The life of a black lesbian teenager is stunningly rendered in this sensitive and powerful film from Dee Rees, who went on to become the first black woman to be nominated for an Oscar for Best Adapted Screenplay for her 2017 film Mudbound. (SR)
84. Seven Psychopaths (dir. Martin McDonagh, 2012)
Seven Psychopaths is typical Martin McDonagh, going for dramatic style and not giving a hoot about subtlety of language. Yet of all his films, this has a unique feeling to it. The plot unravels before your eyes in a sensational manner, characters falling apart and secrets spilling out. Colin Farrell and Sam Rockwell vie for supremacy, but Christopher Walken is the real star, with one of the most memorable performances of the decade. A crime thriller with as much brains as blood, this slick story of theft and revenge might be McDonagh's best work. (JH)
83. The Artist (dir. Michel Hazanavicius, 2011)
Anyone who believed that the silent movie was dead was proved wrong by The Artist, yet this very myth is what fuels the story of this extraordinary little film. Shot completely in black and white, and virtually silent for the duration, it touched a nerve about identity and fame in a world that leaves you behind. Making full use of the allowances a silent movie grants you, The Artist is a resounding testimony to move you in ways that simply escape words. (JH)
82. Kubo and the Two Strings (dir. Travis Knight, 2016)
From the criminally underrated Laika Studios, this animated film is inspired by Japanese mythology and follows Kubo, a young boy who must go on a quest to find his father's magical Samurai armour to lay to rest an age-old vendetta. Pursued by spirits and monsters, the innovative visuals are unlike anything you'll have seen before. (SR)
81. Selma (dir. Ava DuVernay, 2014)
Ava DuVernay's career-defining, epic civil rights biopic stars David Oyelowo as Martin Luther King Jr. during the pivotal 1965 protest march from Selma to Montgomery. Consider this DuVernay's thesis on filmmaking-as-activism. (SR)
80. Four Lions (dir. Christopher Morris, 2010)
From comedian Chris Morris and launching Riz Ahmed's career, Four Lions perfectly satirises the fear of Islamist terrorism that pervades the West post 9/11. Starring Ahmed alongside Arsher Ali, Adeel Akhtar, Kayvan Novak and Nigel Lindsay as incompetent would-be terrorists, cutting commentary is balanced by farcical comedy to create the perfect political storm of entertainment. (SR)
79. Mommy (dir. Xavier Dolan, 2015)
Xavier Dolan's arresting tale follows a widow struggling to cope financially and to take care of her teenage son, who is prone to violent outbursts. Mommy is a haunting portrayal of a troubled mother-son relationship. (SR)
78. The Lobster (dir. Yorgos Lanthimos, 2015)
The funniest, strangest romantic comedy ever made, and a movie that you either completely adore or hate with every fibre of your being. Very few directors pull off morbid absurdity as well as Yorgos Lanthimos, and Colin Farrel's comedic timing is impeccable. (SZ)
77. Hunt for the Wilderpeople (dir. Taika Waititi, 2016)
Taika Waititi's brilliantly funny coming of age drama follows a troubled adoptee played by Julian Dennison, who must go on the run with his adopted father (Sam Neill) into the wilderness of New Zealand to escape social services. Witty and moving, this heartwarming film is Waititi at his best. (SR)
76. Phantom Thread (dir. Paul Thomas Anderson, 2017)
Daniel Day-Lewis is perfectly matched by Vicky Krieps in this twisted fairytale romance between a renowned dressmaker and his muse. Paul Thomas Anderson is at his finest in this delicate psychological thriller masked as a love story. (SR)
75. Fruitvale Station (dir. Ryan Coogler, 2013)
The first feature film from the now-famous Ryan Coogler stars his muse Michael B. Jordan as Oscar Grant, a young man who was unjustly shot dead by police in Oakland in 2009. A film that celebrates the joy of his life and commemorates the deep tragedy of its loss. (SR)
74. Force Majeure (dir. Ruben Östlund, 2014)
Ruben Östlund relishes in the art of wince inducement, which he delivers in spades in Force Majeure. A ski holiday in the French Alps sets the stage for a moment of patriarchal crisis, as a father chooses to make a swift exit rather than protect his family from an oncoming avalanche. The resulting stream of events are both deliciously funny and near painful to behold. Force Majeure is a wickedly original delight, unlikely to be as impressive in its upcoming Hollywood remake. (ST)
73. A Prophet (dir. Jacques Audiard, 2010)
Jacques Audiard's prison drama follows a young Muslim man transferred from juvenile detention to prison, where he must navigate the rivalry between Muslim and Corsican gangs. Tahar Rahim plays the lead role with a heartbreaking naivete as he is driven to increasingly violent acts in order to survive. (SR)
72. Her (dir. Spike Jonze, 2013)
Spike Jonze's Her is a romantic masterpiece every bit as inspired and beautiful as it is ingenious and unique; when a film can make you root for a relationship between man and A.I, then it's doing something right. (AI)
71. Happy as Lazzaro (dir. Alice Rohrwacher, 2018)
From Italian writer-director Alice Rohrwacher comes a whimsically fantastical story based on the true events of an unfailingly kind Italian peasant whose unlikely alliance with a young nobleman may work to save their town from an exploitative tobacco baroness. Part fairy-tale, this film has a charm all its own. (SR)
70. God's Own Country (dir. Francis Lee, 2017)
Francis Lee's Yorkshire love story sees Josh O'Connor and Alec Secareanu as a deeply closeted farmer and an immigrant worker between whom an unlikely romance blooms. A tender, tactile film. (SR)
69. Fences (dir. Denzel Washington, 2016)
Featuring incomparable performances from Denzel Washington and Viola Davis, Washington directs this adaptation of the August Wilson play which follows the lives of a working class family in the 1950s. A quintessential examination of the American Dream. (SR)
68. Tangerine (dir. Sean Baker, 2015)
Tangerine ventures into the underseen trans street culture of Los Angeles, the outcome of which is a deliriously entertaining and delightfully welcome slice of trans storytelling. This film is a frenetic joyride following sex workers Sin-Dee and Alexandra (mesmerising first time actors Kitana Kiki Rodriguez and Mya Taylor) as they track down Sin-Dee's unfaithful pimp boyfriend. The budget-friendly choice to shoot entirely on iPhones also adds to the infectious energy of the film. Frenzied, messy and sunstreaked, Tangerine stands out as a singular work of the decade, rightfully giving space for trans performers to tell trans stories. (ST)
67. Skyfall (dir. Sam Mendes, 2012)
Not just the best Bond movie of the new era, but some might argue the best Bond of them all, Skyfall was the shock to the system needed to breathe life into one of the oldest cinema franchises. In Sam Mendes' capable hands, Skyfall rewrote the rulebook for what can be included in a 007 adventure (little things like, you know, character development and a grounded plot). The result is a spy thriller that preaches relevance while still paying homages to the past, giving everything Bond fans could ask for. (JH)
66. 21 Jump Street (dir. Phil Lord, Chris Miller, 2012)
110 minutes of dumb fun, this rebooted franchise sees Jonah Hill and Channing Tatum return to high school to find the rules have drastically changed, providing both a hilariously perceptive look at teen culture and a breath of fresh air to the classic buddy comedy. A film doesn't have to be deep to be great. (LP)
65. Inside Out (dir. Pete Docter, Ronnie Del Carmen, 2015)
The pinnacle of Pixar feels, Inside Out is arguably the studio's most innovative and moving feature film to date. Going deep into the subconscious mind of an eleven year old girl is no easy task, but Pixar make it seem like a breeze with this fun, colourful and deeply affecting animation. (AH)
64. Moonrise Kingdom (dir. Wes Anderson, 2012)
A sweet and gentle comedy from Wes Anderson with an unbelievably assembled cast (Bill Murray and Bruce Willis in the same film? Who could have called it?), Moonrise Kingdom embraces the make-believe world of childhood to offer a whimsical, pastel-coloured holiday from reality. (LP)
63. Under the Skin (dir. Jonathan Glazer, 2013)
An alien disguised as a woman in the form of Scarlett Johansson scours the streets of Scotland in a Transit van looking for lonely men to seduce. This is not only one of the best films of the decade, it is unquestionably one of the most intriguing premises. Jonathan Glazer has crafted one of the 2010's most haunting peculiarities with Under The Skin, a film succeeding on a deeply human emotional level despite centering on a man-hunting extraterrestrial. Johansson is on career best form, an otherworldly force masterfully inhabiting both the predator and the prey. Sequences in this film sear themselves into the mind, impossible to shake. (ST)
62. Holy Motors (dir. Leos Carax, 2012)
Leos Carax's first film in thirteen years spends 24 hours in the company of Monsieur Oscar (Denis Lavant), a mysterious man driven around Paris in a limo who takes on a number of mesmerisingly bizarre roles – though the question of who exactly he is performing for remains unanswered. Absurd and melancholic in equal measure, Holy Motors is fascinatingly strange. (TR)
61. La La Land (dir. Damien Chazelle, 2016)
La La Land is a musical masterpiece that harkens back to filmmaking of a bygone era; it's a soaring love story that is gushing with romance and passion and such swagger. As with Whiplash before it, Chazelle looks at passion and dreams (and jazz) but through a completely different lens – this time through a film so delicate and beautiful you'll be surprised to learn the same man had made something as brutal as Whiplash just a year prior. The songs are catchy, the characters are authentic and the romance is aching; you'll long for love after seeing this film, you'll also be a puddle of tears because this film knows how to hit you and it doesn't pull its punches either. (AI)
60. Inception (dir. Christopher Nolan, 2010)
The definitive proof that brain-breakingly complicated movies can also be box office gold – a heist film where your mind is the scene of the crime, Christopher Nolan's Inception is as exciting to watch as it can be difficult to follow. Leonardo DiCaprio leads a great ensemble cast and if that ending doesn't make you want to tear your hair out, you're probably bald. (SZ)
59. The Social Network (dir. David Fincher, 2010)
David Fincher's Oscar-winning film might seem a little quaint now, given what Facebook has become. Though almost sad to watch in hindsight, it nonetheless remains intensely watchable – in a feverish sort of way. A boardroom thriller of the highest order. (LP)
58. The Help (dir. Tate Taylor, 2011)
Adapted from the 2009 novel by American author Kathryn Stockett, The Help explores the lives of black domestic workers in Jackson Mississippi during the Civil Rights Movement. Arguably bordering on satirical and making light of real issues at hand, The Help nonetheless transcends inflammatory subjects at hand and delivers excellent performances from an outstanding cast. (AM)
57. Big Hero 6 (dir. Don Hall, 2014)
Big Hero 6 is an animated film with a Big Heart. With a visually stunning setting, dynamic characters and heart-warming story, this Disney movie explores grief, love and persistence through robots, superheroes and an impossibly huggable, inflatable medical assistant. (LP)
56. The Lighthouse (dir. Robert Eggers, 2019)
Robert Eggers asserts himself as a horror auteur with his sophomore feature, the tale of two lighthouse keepers descending into madness. Featuring a mermaid vagina, Willem Dafoe as flatulent sea dog and Robert Pattinson furiously masturbating to an ivory statuette, it's a guarantee that you've never seen anything like The Lighthouse before. (LP)
55. Gone Girl (dir. David Fincher, 2014)
Watch this psychological thriller masterpiece by David Fincher with a group of guys that know nothing about it, and they'll be swearing celibacy oaths by the end. Rosamund Pike gives a brilliant performance as one of the decade's most memorable (and terrifying) characters. (SZ)
54. Silver Linings Playbook (dir. David O. Russell, 2012)
A balancing act of dark comedy and drama, Silver Linings Playbook explores mental illness, love and healing through Pat (Bradley Cooper) and Tiffany's (Jennifer Lawrence) eccentric relationship. It also stars Robert De Niro as Pat's very wholesome dad. (LP)
53. The Shape of Water (dir. Guillermo del Toro, 2017)
This anti-fascist fairy tale from the mind of fantasy maestro Guillermo del Toro sees Sally Hawkins' mute cleaner fall in love with Doug Jones' B-movie amphibious monster, set against a Cold War backdrop. Blending spy thriller with heartfelt romance, del Toro's film is ultimately a progressive riff on Beauty and the Beast that wisely recognises that true love is loving the beast for their otherness, not in spite of it. (TR)
52. Whiplash (dir. Damien Chazelle, 2014)
Jazz doesn't exactly seem like the kind of thing that would make for one of the most thrilling films of the decade, yet that's precisely what Chazelle achieves with his electrifying debut – a film about dedication and the pursuit of passion. It also features the decade's best supporting character and some of cinema's finest one-line insults. (AI)
51. The Wolf of Wall Street (dir. Martin Scorsese, 2013)
Martin Scorsese's black comedy captures the dizzying – or is it nauseating? – heights of Wall Street debauchery, as well as the crushing lows. DiCaprio is spectacular in the role he SHOULD have won the Oscar for. If your friends want to be like Jordan Belfort after they see this, tell them to watch it again – or get some new friends. (SZ)
50. Coco (dir. Lee Unkrich, Adrian Molina, 2017)
In more ways than one, Pixar seriously stepped up their game with Coco; this is more than a story of a boy chasing his dreams. There's something deeply refreshing about this film in its themes, cultural representation and diversity of characters, all of which make for an engaging, vibrant and neon-lit story that creates an overall spectacular motion picture. (AM)
49. I Am Not Your Negro (dir. Raoul Peck, 2017)
Using archival footage and unfinished writings, filmmaker Raoul Peck pieces together what would have been seminal novelist James Baldwin's next project: an examination of race in America through the lens of the assassinations of his close friends Medgar Evers, Malcolm X and Martin Luther King, Jr.. Samuel L. Jackson narrates this sharply intelligent and eloquent documentary. (SR)
48. Pride (dir. Matthew Warchus, 2014)
This incredibly hopeful film tells the real-life story of gay and lesbian activists' support for striking miners in the 1980s. Transcending class and gender boundaries, these forces unite to take on their common enemies: Thatcher, Conservatives, and the police force. Though sometimes veering on sentimental, Pride resonates even louder post-2016. (LP)
47. Creed (dir. Ryan Coogler, 2015)
Ryan Coogler's bold spin-off from the Rocky franchise follows Michael B. Jordan as the son of Apollo Creed, coming into his own as a boxer and as a man under the guidance of Sylvester Stallone as Rocky himself. The perfect marriage of nostalgia and originality. (SR)
46. Eighth Grade (dir. Bo Burnham, 2018)
A brilliantly authentic coming-of-age story, Eighth Grade tells of a shy young girl's struggle with confidence and self-acceptance growing up with social media culture. Ringing with cultural relevance, first-time director Bo Burnham fosters empathy and understanding for a generation wrongfully perceived as narcissistic, who were "forced by a culture they did not create to be conscious of themselves at every moment." (LP)
45. The Grand Budapest Hotel (dir. Wes Anderson, 2014)
Liberated filmmaker, artistic visionaire, colour-coding genius, symmetrical mastermind…you get the gist. These are just some of the many descriptions that come to mind when you think of Wes Anderson and are very much justified. With this, you'll find that his filmography follows suit- if you don't know where to start in the catalogue, watch The Grand Budapest Hotel. From Bill Murray to Tilda Swinton, cast members are near unrecognizable once they're stepped into Anderson's vision. It's not all aesthetic, though it is part of its appeal; there's an exciting cat-and-mouse chase, a deadpan but humorous script and an engaging storyline. Check-in to The Grand Budapest Hotel! (AM)
44. Good Time (dir. Josh and Benny Safdie, 2017)
A botched bank robbery and a Sprite bottle filled with acid are the main ingredients to this frenetic, darkly comedic and deeply stressful journey through New York's underworld. It's held together by a truly spectacular performance from Robert Pattinson – guaranteed to provide a perversely good time. (TR)
43. Straight Outta Compton (dir. F. Gary Gray, 2015)
This NWA biopic captures the explosive and riotous power of the group's music, of course, but more importantly it exposes the true nature of the gangsta rap: far from being subversive or revolutionary, their music and lifestyles worked to reinforce the structures and ideologies on which American inequality is built. This tension is what makes Straight Outta Compton great. (LP)
42. The Great Gatsby (dir. Baz Luhrmann, 2013)
Though it might not always capture the subtleties of the original text, Baz Luhrmann's adaptation of the Fitzgerald novel is a no-expenses-spared visual feast, with a pitch-perfect cast and a soundtrack for the ages. Successfully capturing the spirit of the story, the The Great Gatsby comes to vibrant life in the hands of the Australian director. (LP)
41. Zero Dark Thirty (dir. Kathryn Bigelow, 2012)
Kathryn Bigelow's Zero Dark Thirty charts the hunt for Osama bin Laden from the 9/11 attacks to his death in 2011, with an ever-impressive performance from Jessica Chastain. This high-octane thriller will leave emotionally hollowed, as it refuses to give easy answers or give into easy patriotism; it is a story that perfectly inhabits those grey moral spaces. (LP)
40. The Favourite (dir. Yorgos Lanthimos, 2018)
Yorgos Lanthimos directs a phenomenal three-hander from Rachel Weisz, Emma Stone and Olivia Colman – the last of which was rightfully awarded that year's Oscar for Best Actress. A tragicomedy with razor-sharp dialogue, intricate set pieces, political machinations and lust-fuelled intrigue, The Favourite makes for an easy favourite. (Sorry.) (LP)
39. Blindspotting (dir. Carlos López Estrada, 2018)
Daveed Diggs and Rafael Casal cement themselves as ones to watch with this nuanced exploration of race in America. Stuffed with Bay Area swag, innovation and humour, the laughs serve to make the serious moments stop you in your tracks. (SR)
38. Bridesmaids (dir. Paul Feig, 2011)
Bridesmaids paired female friendship and comedy perfectly, with hilarious results. Director Paul Feig simultaneously critiqued the cost of weddings and celebrated the wonder that is female friendship, all while having plenty of fun. In this film we see the enduring nature of friendship, and the importance of forgiveness and mutual respect. While grotesque and over the top at times, Bridesmaids was a big hit, and continues to entertain audiences almost a decade later. It skyrocketed the careers of Maya Rudolph and Rebel Wilson, while introducing Melissa McCarthy to a whole new audience, years after her long and beloved role in Gilmore Girls. (BB)
37. Room (dir. Lenny Abrahamson, 2015)
One of the most touching films of the decade, Room tells the story of Ma and Jack, a loving mother and son held captive in a garden shed at the hands of the mysterious Old Nick. Adapted from a book of the same name, it is a timely and well executed exploration of the impact of being held hostage and what victims face upon release. While such issues would be interesting at any time, they were especially so in light of the high-profile escapes that occurred during this decade, such as that of Ariel Castro's victims. (BB)
36. The Last Black Man in San Francisco (dir. Joe Talbot, 2019)
An elegaic love letter to San Francisco, Jimmy Fails and Joe Talbot use a beautifully elevated style to tell the true story of Jimmy's determination to reclaim the house his grandfather built. (SR)
35. Roma (dir. Alfonso Cuarón, 2018)
Alfonso Cuarón's naturalistic black and white drama follows a young indigenous domestic worker in 1970s Mexico, rife with political unrest. Her own ups and downs and those of the family she serves weave together in this unmissable drama. (SR)
34. Black Panther (dir. Ryan Coogler, 2018)
A surprisingly subversive film from the Marvel Universe, Black Panther took the Academy by storm just as it did the general public. Exploring ideas of Afrofuturism, the African diaspora, colonialism, the West's view of the African continent, and the conflicting identities of African-Americans, this incredible film marked a major milestone for representation in big-budget blockbusters. (LP)
33. Arrival (dir. Denis Villeneuve, 2016)
Amy Adams, likely her generation's most criminally underrated star, leads in this strangely intimate sci-fi about a linguist tasked with translating an alien language. Its message on the importance of communications over fear is certainly one that, though clichéd, resonates ever more loudly today. (LP)
32. Sorry to Bother You (dir. Boots Riley, 2018)
Lakeith Stanfield stars as a black call-centre worker who quickly climbs the company ranks by using his 'white voice' in this Afro-surrealist film. Boots Riley's first feature is a gleefully anarchic satire of corporate capitalism, race and class, and consumerism that is bound to leave your head spinning and your stomach hurting from laughter. (LP)
31. Gravity (Alfonso Cuarón, 2013)
Gravity is a towering achievement from the ever impressive Alfonso Cuarón, a science fiction story focused squarely on people, and never leaving the Planet Earth. Beautifully shot, loaded with symbolism and dramatic as hell, the beating heart of Gravity is Sandra Bullock's phenomenal performance, one that never loses its emotional edge as she slowly finds the strength to push on. Bending the boundaries of cinematography and special effects, Cuarón sealed his reputation as a directorial maestro with a slice of utter brilliance, set just 372 miles above our world. (JH)
30. Black Swan (dir. Darren Aronofsky, 2010)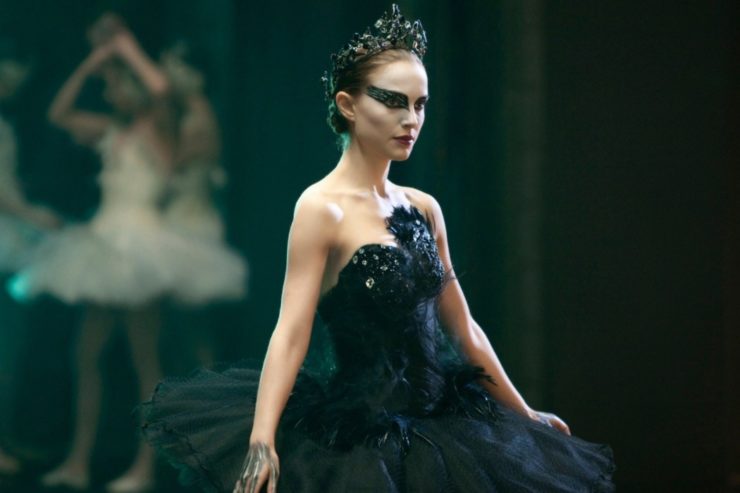 This fantastically unhinged ballet drama is exactly what you'd expect from director Darren Aronofsky. At the centre of this swirling psychodrama is Natalie Portman a vulnerable 'white swan' ballerina, whose perception of the world is corrupted and penetrated by sexuality, fear, tensions between hers and others' bodies, and hatred – hatred of her mother. Black Swan is a phenomenal study of female trauma. (LP)
29. Blade Runner 2049 (dir. Denis Villeneuve, 2017)
One of the greatest and most influential science fiction movies ever made gets a sequel that's just as good, if not better. Denis Villeneuve's haunting cyberpunk dystopia tackles thought-provoking questions of humanity, memory and technology – with outrageously gorgeous cinematography and a beautifully understated Ryan Gosling performance. (SZ)
28. Paddington 2 (dir Paul King, 2017)
Ben Whishaw's delightful CGI bear teaches us all to see the good in people in this colourful and exciting adventure story. Featuring Hugh Grant as the dastardly villain in his best comedic role to date, Paddington really has his work cut out for him as a birthday present for his Aunt Lucy is revealed to contain the secret to hidden treasure. (SR)
27. Pain and Glory (dir. Pedro Almodóvar, 2019)
Pedro Almodóvar and Antonio Banderas reunite for this semi-autobiographical drama about a film director in the waning years of his career, reflecting on life and art and his relationships. Unlike the character, this film proves that Almodóvar's career is still going strong – stronger than ever. (SR)
26. The Florida Project (dir. Sean Baker, 2017)
The Florida Project deftly avoids the usual pitfalls that can plague even the most well-meaning of films tackling marginalised experiences in America; that is, to treat the subjects with condescension, pity, or even judgement. Instead, Sean Baker shows the story through the eyes of 6-year-old Moonee, which lends true joy to the otherwise painful subject of urban poverty. (LP)
25. Snowpiercer (dir. Bong Joon-Ho, 2013)
A dark, stylish and satirical sci-fi, Snowpiercer launched the genius of Bong Joon-Ho into Western cinema, something for which we are eternally grateful. This aside, the apocalyptic allegory pivots on deeply relevant themes of class warfare, exploitation, collusion, and the climate crisis, making Snowpiercer one of the films which best captured the zeitgeist of the 2010s. (LP)
24. Capernaum (dir. Nadine Labaki, 2018)
This heartbreaking Lebanese drama follows the captivating 12-year-old Zain as he runs away from his parents and finds a way to survive on the streets before falling in with an illegal African immigrant mother and her hidden baby son. (SR)
23. Can You Ever Forgive Me? (dir. Marielle Heller, 2018)
Can You Ever Forgive Me?, AKA the moment we found out Melissa McCarthy is as gifted dramatically as she is comedically. In this darkly funny, true-crime drama, it is impossible to relate to her character… and that's perfectly the point. With this authentically absurd, fascinating film, Marielle Heller asserts herself as a director to watch with 2018's most underrated features. (LP)
22. Portrait of a Lady on Fire (dir. Céline Sciamma, 2019)
A lesbian love story set in 18th century Brittany, Céline Sciamma offers something broadly different from her previous work in this gorgeously elegant and moving period piece. Marrying lust and intelligence, classical style and timeless themes, Sciamma delivers a critical film for queer cinema in Portrait of a Lady on Fire. (LP)
21. Jackie (dir. Pablo Larraín, 2016)
Natalie Portman gives an intimate and emotionally-charged, at times violently so, performance as newly-widowed Jackie Kennedy. The fragmented storyline, as it retells the Kennedy's stay in the White House, to the President's assassination and its immediate aftermath, also reflects Jackie's grief and trauma, lending itself to a gorgeous character study against a historic backdrop. (LP)
20. The Farewell (dir. Lulu Wang, 2019)
Lulu Wang delivers one of 2019's best films in this Chinese-American production starring an impressive Awkwafina, and based on true events. Beautifully moving in its exploration of family and loss, The Farewell is above all a fascinating study of East-West culture clashes and of the immigrant experience. (LP)
19. Burning (Lee Chang-dong, 2018)
Lee Chang-dong's take on economic anxiety and toxic masculinity was his most widely seen work to date, returning this novelist-turned-director to worldwide success after an eight-year break from filmmaking. Starring Steven Yeun and Yoo Ah-in, Burning is one of the slowest burns of the decade, but leads to an inevitable conclusion that highlights one of the biggest issues facing this decade's youth. (DCB)
18. Nightcrawler (dir. Dan Gilroy, 2014)
Jake Gyllenhaal gives a hauntingly memorable performance as a sociopathic opportunist that engages in some very unethical journalism. Dan Gilroy serves up a sharp skewering of the media's violent appetite dressed up as a dark rags-to-riches story. It's wonderful. (SZ)
17. 120 BPM (dir. Robin Campillo, 2017)
A film that will have your heart hammering in your chest, 120 BPM follows ACT UP protesters in Paris in the 1990s, demanding governments and pharmaceutical companies combat the AIDS epidemic. A tender love story beats at the centre of this fiercely angry, essential film. (SR)
16. Shoplifters (dir. Hirokazu Kore-eda, 2018)
Shoplifters is a devastatingly beautiful film, a cinematic embodiment of the phrase "the rose that grew from concrete". Living in the poverty-stricken fringes of a Japanese city, Shoplifters is a fine blend of a family comedy and a crime thriller, exposing a harsh reality that isn't always tragic despite its circumstances, exhibiting intimacy and tenderness in a dog-eat-dog world. Writer-director Hirokazu Koreeda infuses subtle compassion in each line and frame, affirming his film as one of the decade's best. (AM)
15. We Need to Talk About Kevin (dir. Lynne Ramsay, 2011)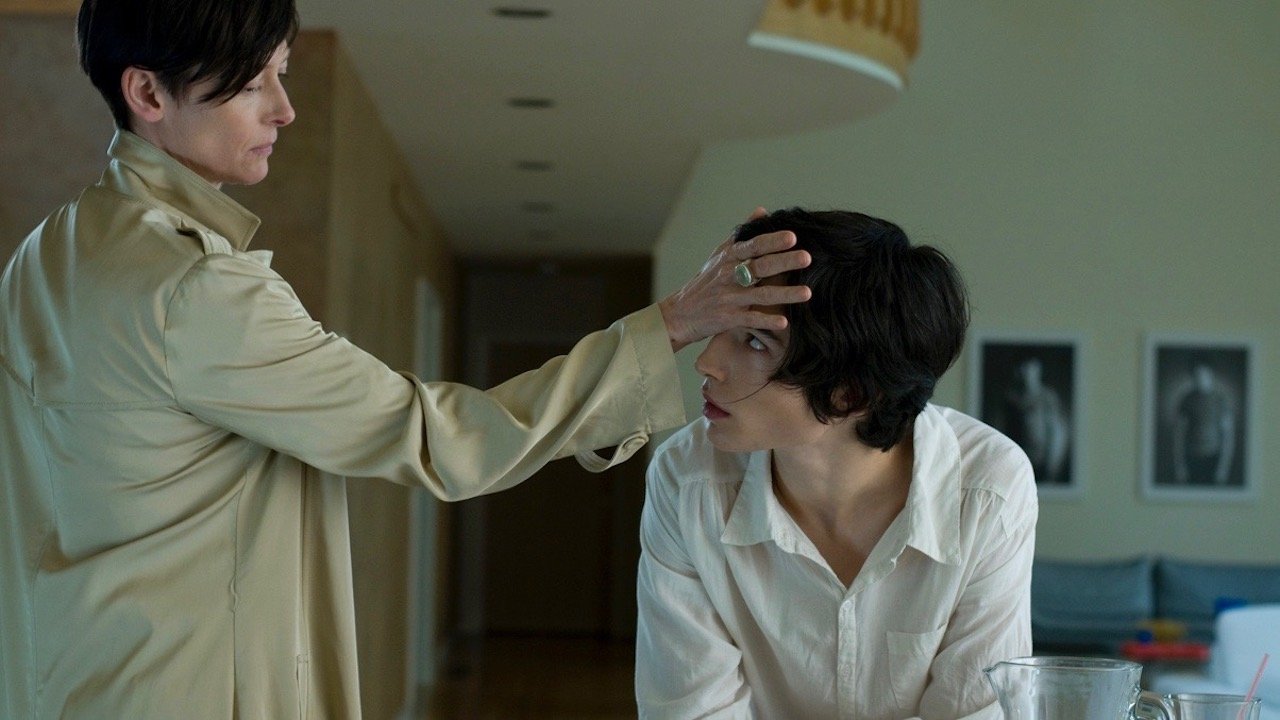 One of the decade's most harrowing films, We Need to Talk About Kevin features career-best performances from Tilda Swinton and Ezra Miller in this nihilistic exploration of nature versus nurture, and the terrifying power of a bond between mother and son. Though released in 2011, this film has only gotten increasingly relevant in a decade marked by mass school shootings. (LP)
14. Honey Boy (dir. Alma Har'el, 2019)
Likely the most moving, raw and self-aware autobiographical film to grace our screens, Honey Boy sees Shia LaBeouf take on the role of his own abusive father, giving a haunting performance that feels more possessed than imitated. Far from self-pitying, LaBeouf brings humour, light and intelligence to this intimate part of his healing. (LP)
13. Okja (dir. Bong Joon-Ho, 2017)
Bong-Joon Ho's sci-fi fantasy asks uncomfortably direct questions about the meat industry, consumerism and corporate greed, wrapped up in an incredibly moving story of friendship and rebellion. As a highly underrated, satirical takedown of 'caring capitalism', Okja puts forward a sociopolitical narrative that feels increasingly urgent. (LP)
12. Spotlight (dir. Tom McCarthy, 2015)
This newsroom drama takes on the child abuse scandal that rocked Boston in 2002, and refuses to shy away from the powerful institutions that made the abuse possible: the Catholic Church and the police. In an age of fake news and partisan media, the triumph of old-school investigative journalism over entrenched power structures is deeply heartening. (LP)
11. You Were Never Really Here (dir. Lynne Ramsay, 2017)
Lynne Ramsay's unfairly overlooked masterpiece showcases Joaquin Phoenix's incredible range as he plays a gun-for-hire whose latest job is to find and save a politician's kidnapped daughter. This grim, solitary film presents a startling depiction of trauma, leading the audience into Joe's fractured mind. (SR)
10. Ex Machina (dir. Alex Garland, 2014)
Tightly written, stylish in neon and chrome, and understatedly brilliant, Alex Garland's directorial debut starring Alicia Vikander, Domhnall Gleeson and Oscar Isaac confidently blends classic thriller elements with disturbing, cerebral musings on society, humanity, gender and power. (LP)
9. Get Out (dir. Jordan Peele, 2017)
2017 saw a dramatic shift in the horror landscape, bringing a historically fringe genre into the mainstream. This genre revolution can be credited to Jordan Peele, who earlier that year had said he'd had enough of white-led horror movies. Though met with criticism (as expected), Peele masterfully makes his point with Get Out. Though known as a comedy king, he succeeds in creating a richly layered, intelligent and politically astute masterpiece. Hyperbolic or not, Get Out does a wonderful job at exposing the racist underbelly within the western world and every ethnic minority's unspoken worst nightmare. (AM)
8. Spider-Man: Into the Spider-Verse (dir. Bob Persichetti, Peter Ramsey, Rodney Rothman, 2018)
Not only does Spider-Verse reinvigorate the character of Spider-Man and the meaning behind the mask, it reinvigorates the whole superhero genre in a splashy and energetic manner that, for the first time ever, successfully brings the panels of a comic-book to life. This is the pinnacle of comic-book movies because it rips the essence of the Spidey comics and splashes it on the big-screen, rather than trying to imitate it. It's also hilarious, heartfelt and a whirlwind of an emotional ride. In a decade overpopulated by superheros and villains, this is the magnum opus. (AI)
7. American Honey (dir. Andrea Arnold, 2016)
Andrea Arnold's American Honey is the American cousin to her 2009 masterwork, Fish Tank. As a kaleidoscope of pop music and poverty, it provides insight into rarely seen lived experiences, and tells their stories with an infectious energy, thanks in no small part to phenomenal performances by Sasha Lane and Shia LaBeouf. With Robbie Ryan's stunning cinematography capturing the world through the vertical, American Honey stands apart as a singular vision of the difficulties many young people face. (DCB)
6. Logan (dir. James Mangold, 2017)
James Mangold's darkly brutal swan song for X-Men's Wolverine is bold, emotionally charged and mature, deeply melancholic and richly somber. With its exploration of ageing, loneliness and guilt, Hugh Jackman and Patrick Stewart give career-best performances, and yet they're almost upstaged by newcomer Dafne Keen's brilliant debut. Logan is also sharply reflective of our times as an allegory for the plight of immigrants in a world that wants them shut out. (SZ)
5. The Handmaiden (dir. Park Chan-wook, 2016)
Park Chan-wook reinvents erotica to create one the most impressive queer films of recent years. At times The Handmaiden is lustful and sexy, but it's also deeply sensual and intimate. Few films so explicitly confront our desires and fantasies, yet this South Korean feature stays fetishistic without ever becoming exploitative. Topped by stunning production design and show-stopping performances by lead actresses Kim Min-hee and Kim Tae-ri, this is one of the most twist-filled and twisted tales of the 2010s. (DCB)
4. Interstellar (dir. Christopher Nolan, 2014)
Interstellar is a science-fiction masterpiece; ambitious in scale and themes, colossal in its beauty and philosophical ideas, this is and will remain a decade-defining work of art. Matthew McConaughey gives the performance of a lifetime as the anchoring force in this cosmically grand canvas, rooting ideas of humanity, purpose and sacrifice in a bittersweet, father-daughter relationship. (LP)
3. Parasite (dir. Bong Joon-Ho, 2019)
Bong Joon-Ho returns to Korean-language cinema with this incredibly stylish, funny and unexpectedly dark class commentary. Parasite continually upends expectations to keep the audience completely destabilised, simultaneously grounding the story in its rich characters and deeply current themes. (LP)
2. Mad Max: Fury Road (dir. George Miller, 2015)
A non-stop thrill ride, action extravaganza. Director George Miller revives the classic series with a vengeance, making one of the best action movies not just of the decade, but of all time. He also leans into deeply relevant themes of class, worker exploitation, sexism, and the retention of humanity when the goal is survival. Tom Hardy and Charlize Theron are terrific leads to this masterpiece – plus, the post-apocalyptic vehicular destruction is second to none. (SZ)
1. Moonlight (dir. Barry Jenkins, 2016)
As soon A24 dropped its intense and beautiful trailer for Moonlight four years ago, viewers and spectators alike were instantly engulfed in all things Black and Chiron. Based on the semi-autobiographical novel 'In Moonlight Black Boys Look Blue' by Tarell Alvin McCraney, this stunning picture is an emotionally devastating quagmire, intersecting subjects of black masculinity, homosexual relationships and the vulnerability that accompanies such identities. Barry Jenkins's direction leaves room for the cast to flesh out their roles and interact in a manner that is brutally real. Illuminating, heartbreaking and everything in between, it is a must see and this decade's best. (AM)
With huge thanks to contributors Anneka Honeyball, Ashley Morris, Awais Irfan, Becca Barnes, Darren Carver-Balsiger, James Hanton, Theo Rollason, Scott Thomson, Sneh Rupra, and Stanyo Zhelev.
The Outtake team wishes you a very happy new year!