Lulu Wang's second feature-length film could have set itself up like a Chinese Goodbye, Lenin! (2003), an obviously provoking and moving case of 'don't tell granny,' complete with powerful symbolism and wry comedy. Indeed, comparisons can be made, but The Farewell is a more emotional, tender and beautiful immersion into family tensions and the question of whether there is a 'right' way to deal with death. Wang's film is a stunning example of storytelling, the emotive premise laying the foundations for a film flawlessly executed and gloriously rendered.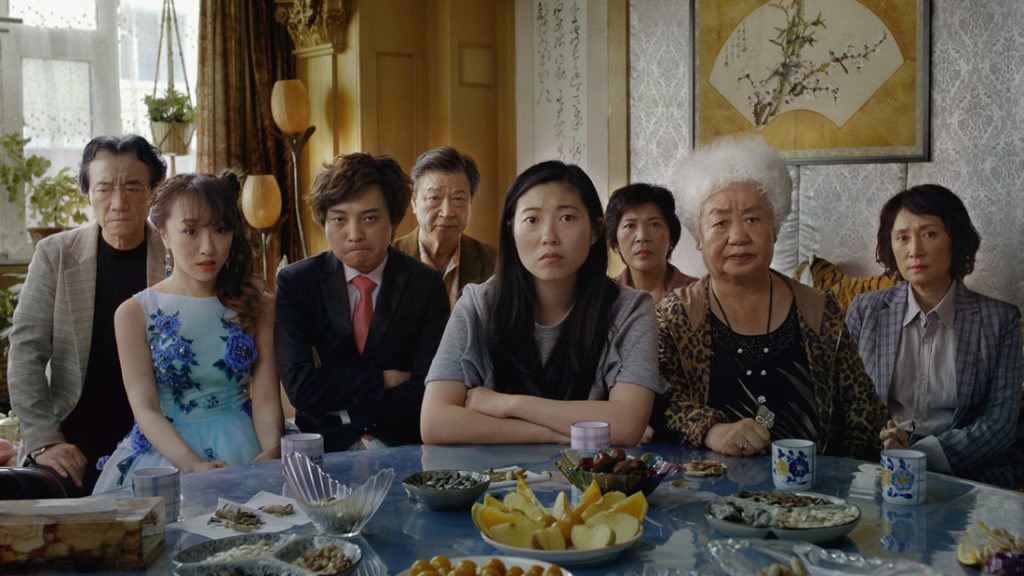 The family of the elderly Nai Nai (Zhao Shuzhen) learn that she is dying and has about three months to live. They decide not to tell her, instead using a family wedding as a chance to make their goodbyes without her knowing. The situation affects her granddaughter, Billi (Awkwafina) the most, who has come over from America for the wedding and is in turmoil about whether Nai Nai should be told the truth. The film finds its soul in how the family carries their grief, and the toll it takes on them. Almost oblivious to it all is Nai Nai, brought to life with such wonderful zest and attitude by Shuzhen. Her marrying of genuine affection and unbridled sass provides some welcome comedic relief.
More than a story of cultural differences, The Farewell is a look at honesty and openness. There are moments where Billi speaks English and immediately excludes many of her relatives from the conversation. This startling disconnect characterises Billi's family dynamics, and Nai Nai is often the one keeping them together.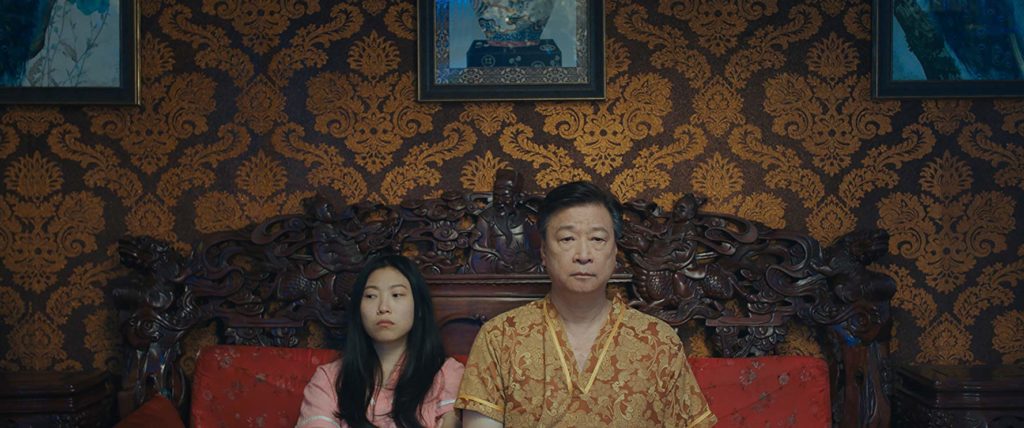 Awkwafina is magnificent as Billi, struggling to remain composed when thrown into the middle of this family plot. This conflict is given extra depth by how willing Wang is to go deep into Billi's life – Nai Nai might be the focus, but it is Billi who drives the story. When she arrives to the deliberately darker, gloomier setting of Changchun, Nai Nai feels like the only character who brings a smile to her face. It is for Billi's confrontations with family members that Wang unleashes her most aesthetically spectacular moments; never approaching excess, but with many scenes draped in low lighting and shadow. Wang has such a wondrous eye for style. The emotional outpouring of certain characters is played out against magnificently bright colours, highlighting the dilemmas and conflict that lies beneath the surface. Motifs and symbols all add weight to the idea that some pieces of your identity will always stay with you, even when you think you've left it behind.
The cultural clashes between East and West aren't exactly simplified, but thankfully lack any cold intellectualism. It is just one of the things that Wang's script gets undeniably right, along with moments of irony and some offbeat laughs to prevent the film from drooping into melancholy. These are carefully placed however, never taking away from the most powerful moments of the story. Partially based on events in her real life, Wang has lovingly crafted her story to near perfection.

Wang has produced an utter marvel of a film. The Farewell is a beautiful, resonating gem, fuelled by some standout performances and told with touches of pure grace.

The Farewell is released in cinemas on the 20th September 2019.