The 1969 Harlem Cultural Festival was attended by a crowd of 300,000 and such musical icons as Stevie Wonder, B.B. King, Gladys Knight & The Pips, Mahalia Jackson, The 5th Dimension, Sly and the Family Stone, David Ruffin, and Nina Simone; yet where Woodstock, Altamont, or Monterey Pop became entrenched in popular cultural history, the oft-diminutively dubbed "Black Woodstock" was relinquished to a mere footnote. As one attendee, interviewed for this documentary, states: "We hold these truths to be self-evident, that Black history is going to be erased."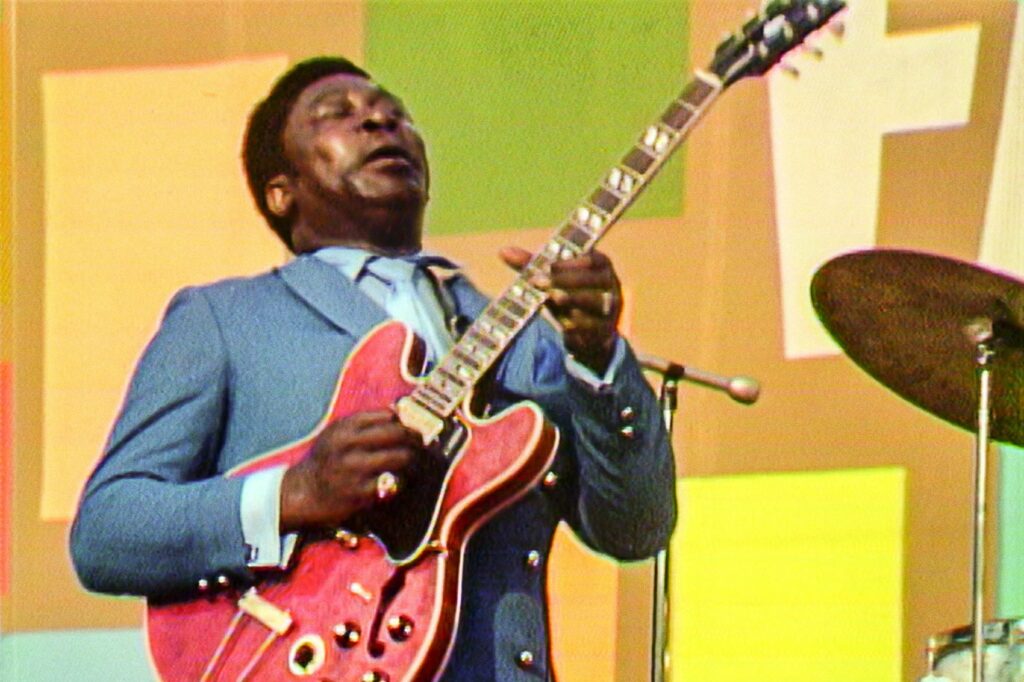 Until now. Unearthed from a basement in which they'd sat for half a century, Summer of Soul (…or, When the Revolution Could Not Be Televised) shines a light on precious archival footage that immortalised a key turning point for Black life in America. Veteran TV producer Hal Tulchin captured the entire event, hoping to produce a concert film akin to D.A. Pennebaker's 1968 documentary – sadly and perhaps, predictably, Tulchin had tried and failed to secure financing. So instead, decades later, musical artist Ahmir "Questlove" Thompson makes this his feature-film directorial debut, a joyous and exuberant music documentary entwined in its own turbulent political backdrop.
1969 signalled a turning point – at large, but particularly for Black America – and closed a decade marked by violence: the assassinations of Martin Luther King Jr., Malcolm X, and Robert F. Kennedy; mass racial violence and the Long Hot Summer of '67; the Stonewall Riots; police attacks on protestors at the '68 Democratic National Convention; rampant inner-city poverty and economic stagnation; the continuing Vietnam War and draft lottery; proxy warfare and the space race; the election of Richard Nixon… the list goes on.
Amidst it all, a beacon of light and Black joy – epiphanies of Afrocentrism, Black Is Beautiful, and Black Power entered mainstream narratives for African Americans. The late '60s also saw the celebration of afros, the wear of dashikis, the rise of the Black Panthers, a wave of a new kind of Black liberation. It all came to a head over six weekends of concerts in Mount Morris Park, at the Harlem Cultural Festival, as gloriously demonstrated when Nina Simone takes to the stage and performs "To Be Young, Gifted and Black" to a rapturous audience.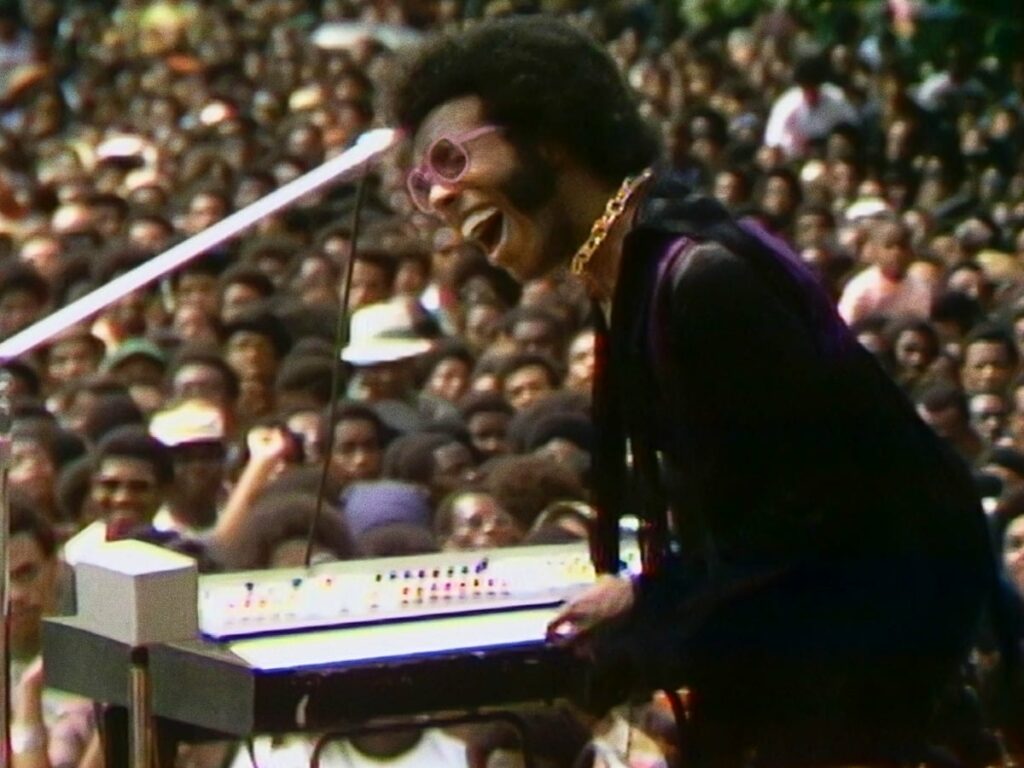 Thompson takes these gorgeous performances celebrating blues, gospel, jazz, and soul music, and frames each one as a snapshot look into the Black American experience, interweaving interviews with artists and attendees to paint a vivid picture. As one attendee, Musa Jackson remembers, "the concert took my life from black and white, into colour."
A textured and poignant documentary which flawlessly captures the energy, meaning, and joy of the Harlem Cultural Festival, Summer of Soul is unmissable perfection.
Summer of Soul (…or, When the Revolution Could Not Be Televised) is in UK cinemas from July 16th, and on Disney+ July 30th.