Throughout cinema's long history, the moon has often been the focal point of attention. Ever since Georges Méliès A Trip to the Moon (1902), our closest cosmic neighbour had often seen cameras pointed upwards in anticipation, dreaming of a time where the impossible was no longer so. In 1969, dreams became reality, recorded at the time by a multitude of cameras with only some footage available for public viewing.
Director Todd Douglas Miller's Apollo 11 has its own incredible mission; to rebirth the captured footage of one of the defining moments in our history. He succeeds and then some, with a technically dazzling documentary that may be the closest thing we have to time travel.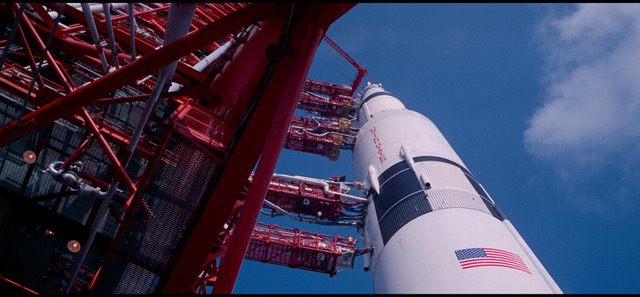 Stitched together from a recently discovered batch of 65mm footage and over 11,000 hours of audio, Apollo 11 is masterfully and lovingly put together so that we may relive key moments from the first moon mission, almost in real time. The technical remastering of some of the footage is alarmingly incredible; Some shots are so clear they could have been filmed yesterday.
Just as impressive is the audio restoration, with sound designer Eric Milano bringing the sound of Apollo back to life like you could never think possible. It is left to Miller to piece together an edited story, one that impressively misses out most of the complicated science jargon to make this documentary all the more accessible.

The result is a story just as tense as any of the fictional dramas about space from recent years. The whole film rises above mere curation to become a compelling story in its own right, but at the key moments it utterly soars (Saturn V's take-off being the most impressive). All the while as you watch this amazing footage, Matt Morton's cosmic, pulsing score seems to count down the seconds with you and amplify the greatness of it all. It blends the technical prowess of First Man with the emotional and visual spectacle of Gravity, and all the while refuses to let aged footage hold it back. It is utterly remarkable.

You hesitate to say that any film needs to be seen in IMAX, let alone a documentary, but Apollo 11 most certainly deserves it. To fully appreciate the scale of both the achievement being documented and the achievement in bringing it back to life, you need the biggest screen and best sound you can find. Allowing yourself to be sucked into a moment in history is what makes Apollo 11 so appealing and affecting. As an immersive exhibition piece then, Apollo 11 is flawless.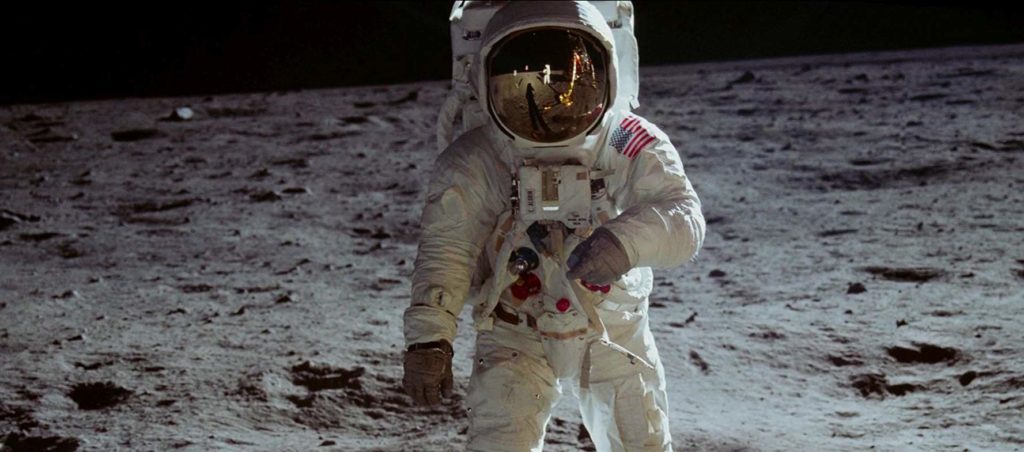 For all its strengths, what Apollo 11 lacks is any obvious stroke of critique. It is quite happy to lap up the spoils of victory and bask in the magnificence of achievement, which is fine but unavoidably naive. This is especially stark since the film presents itself with numerous opportunities for commentary, from references to American nationalism, to the gender disparity in space aviation that exists to this day.
What it does offer however, is a similar feeling to losing yourself in a fantastic book. It is an opportunity to have your own experience with history as presented to you in a meticulous form, having your own time to spend with perhaps the 20th century's most defining moment. That kind of escapism has characterised science-fiction for decades, yet Apollo 11 wonderfully proves that it doesn't need to be fiction to take you to other worlds.