Chicago, 1968 – Bill O'Neal (LaKeith Stanfield) is arrested for impersonating a federal agent and stealing a car. Roy Mitchell (Jesse Plemons) is an actual FBI agent who, seizing on some unseen potential in O'Neal, offers him a deal: he would be spared a jail sentence, if he agrees to join the Chicago chapter of the Black Panther Party and report on its chairman's activities. Said leader is Fred Hampton (Daniel Kaluuya), a charismatic and powerful orator regarded by FBI Director J. Edgar Hoover (Martin Sheen, sporting some heavy prosthetics) as a serious threat to national security – national security being, of course, code for the racial status quo.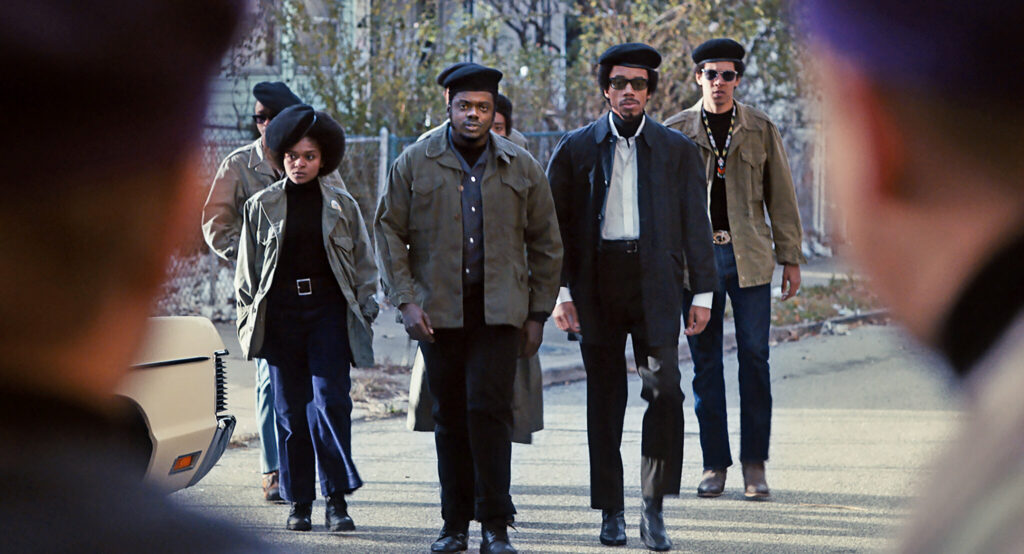 Far from the evenly balanced tale implied by its title, Judas and the Black Messiah is first and foremost the story of how power is wielded and fought for. Shaka King refuses to make this movie into yet another Great Man biopic; though they may serve to ground and humanise the story, King presents individual players and their interpersonal drama as entirely secondary to the historical backdrop, where the struggle between institutionalised power and revolutionary potential effectively takes centre stage.
That said, the performances are what elevate an otherwise fairly conventional historical drama. Kaluuya embodies the muscular magnetism of the "black messiah", the calculating intelligence of the man with a target on his back and, perhaps most compellingly, the warmth and vulnerability of the man Hampton could only be behind closed doors. It is that last aspect which hammers home the tragedy of his story. Despite Kaluuya being in his thirties, it's important to remember that Fred Hampton was only 21 years old when he was brutally murdered by the FBI in a raid on his home. The audience is allowed to see Hampton's youth and optimism in his relationship with Deborah Johnson (Dominique Fishback in a BAFTA-nominated role) and are therefore made to mourn him not only as an activist, but as a young Black man.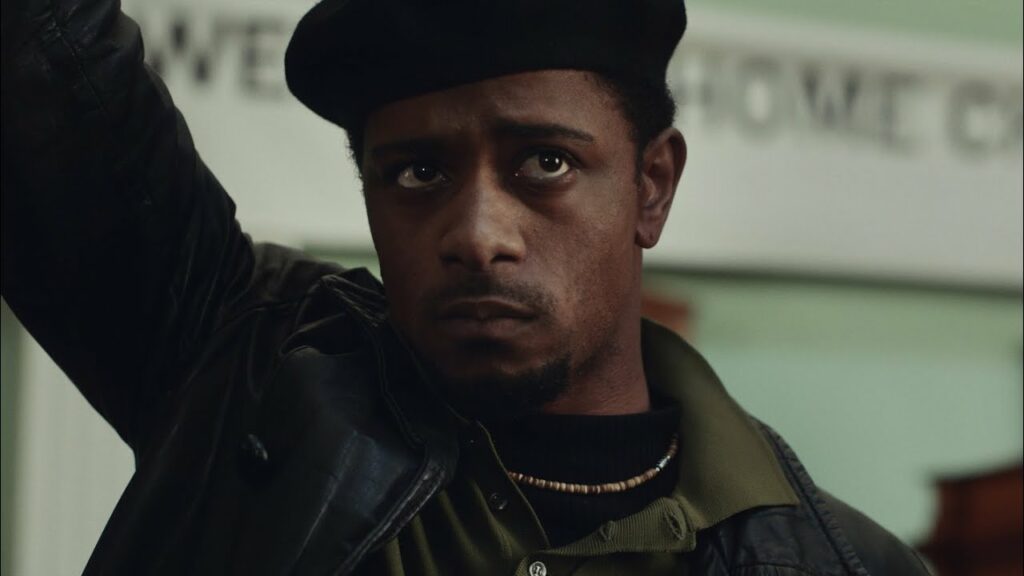 Though excellent as ever, Stanfield is more blurred. Contrary to Hampton's assuredness, O'Neal is mostly defined by others' agendas, which results in an underwritten role. As mentioned before though, that's very much the point; Judas and the Black Messiah isn't trying to make him into a sympathetic figure. O'Neal is merely a pawn for systems of White authority, and to present him as any more complex or nuanced would direct responsibility for Hampton's murder away from where it belongs: with state-sponsored power structures.
Characterisation takes a backseat in Judas and the Black Messiah, emphasising instead the political backdrop of Civil Rights-era America. Fantastic performances may be what ground King's film, but it never loses sight of the broader and more urgent political point.
Judas and the Black Messiah releases March 11th.