As Marvel's first Phase Four feature film to take place post-Endgame and introduce a new hero, Shang-Chi and the Legend of the Ten Rings had a lot resting on its shoulders. Not only is it ushering in a new era for the MCU, but it is also Marvel Studios' first film to feature a predominantly Asian cast and an Asian lead. As a densely packed universe, the Marvel films now have dozens of characters, most of which have been given a few films or Disney+ shows to explore their arcs. Adding new ingredients is always a tricky experiment, but Shang-Chi takes risks and succeeds.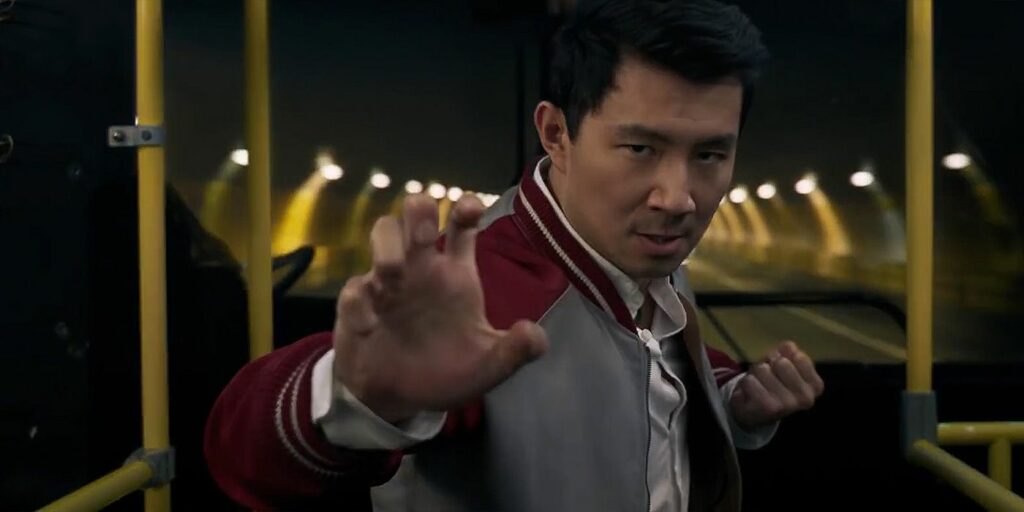 Shang-Chi and the Legend of the Ten Rings follows the titular hero, aka Shaun (Simu Liu), a skilled martial artist who was trained at a young age to be an assassin by his father Wenwu, head of the Ten Rings organization. Shang-Chi eventually leaves the Ten Rings for a normal life in San Francisco, where he works as a valet with his best friend Katy (Awkwafina) only for the two of them to be dragged back into the organisation's schemes. It's a fine line to tread, portraying a new world with new characters while hinting that there is a larger story, but Shang-Chi revels in its world-building while always linking back to the MCU.
Early on in the film, there is a reference to the infamous "Blip" where supervillain Thanos disintegrated half of the world's population with the snap of his fingers in Avengers: Infinity War. Since then, the Marvel Universe has tried to deal with "the Blip" head-on in Spider-Man: Far from Home, WandaVision, and The Falcon and the Winter Soldier. As Phase Four continues, it is clear that the MCU is exploring a world where people have become hyperaware of their vulnerability, and will continue to deal with the trauma on both an individual and global scale.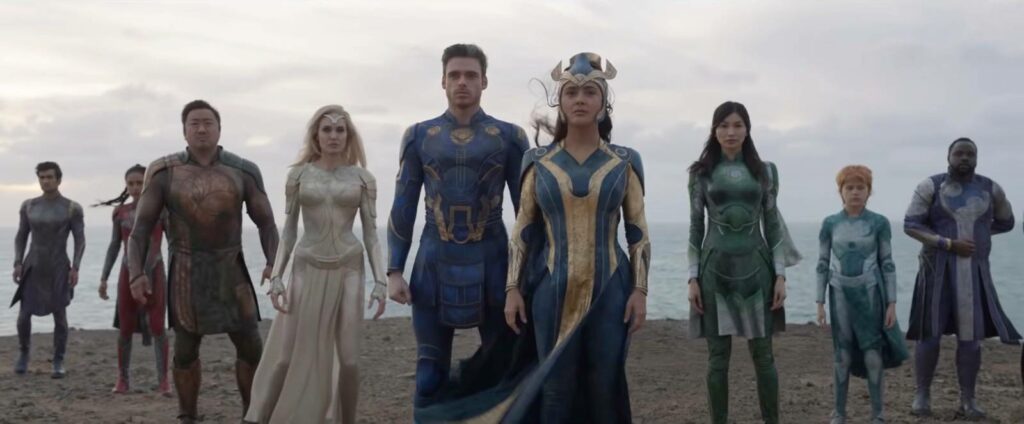 That said, there were many moments in Shang-Chi where it was easy to forget that it was a Marvel film. With what feels like a new superhero movie releasing every other week, it is no wonder why so many audience members are experiencing genre fatigue. But as Phase Four continues it is clear that Marvel is finding new ways to experiment with their formula. For some time, we have been seeing a trend of acclaimed indie directors transporting their skills over to the MCU. Shang-Chi director Destin Daniel Cretton is best known for indie features Short Term 12 (2012) and Just Mercy (2019), follows in the footsteps of Taika Waititi and Ryan Coogler. We will also be seeing recent Oscar winner Chloe Zhao's take on Eternals in November this year. So far, this approach has proved to be a successful one, as each of these filmmakers has been able to create compelling, visually interesting films while helming a Disney-sized budget and juggling genre conventions.
At its heart, Shang-Chi is a high stakes family drama. The opening scenes give us the rich backstory of the film's antagonist and Shang-Chi's father Wenwu, played by acclaimed Hong Kong actor Tony Leung. Wenwu, the owner of the Ten Rings, has lived for centuries, led armies and built the terrorist organization that captured Tony Stark in Iron Man (2008); yet early on, we also see him falling in love. Marvel villains come and go, few leave sympathetic memories – Thor's Loki and Black Panther's Killmonger being the rare exceptions. Even rarer is a superhero film with a mature love story, as Wenwu does with Ying Li (Fala Chen). Despite the ancient magic, physics-defying action, and mythical creatures populating its world, Shang-Chi is surprisingly grounded. But as the MCU comes down from its ultimate film event in Avengers: Endgame, it is refreshing to see conflicts that do not hinge on the faith of humanity.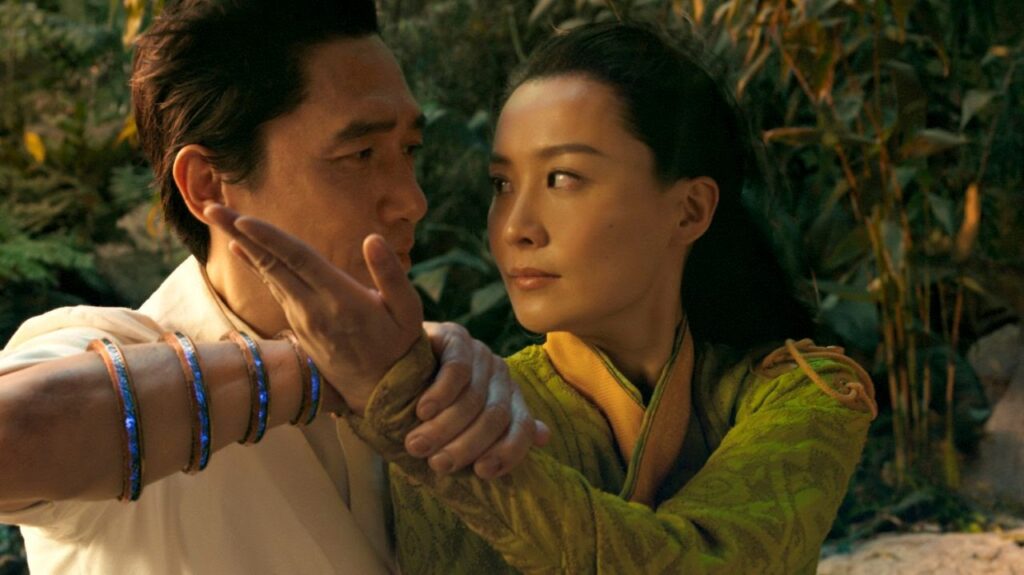 While Shang-Chi comics' early iterations were rooted in problematic racial stereotypes, the film aims to reclaim its identity. It also doesn't feel like it's simply trying to cash in on the lucrative Asian film market, as so many other films do with a single scene spent in China town. Shang-Chi respects its characters and their place in the diaspora as well as leaning on the history of martial arts movies. The action set-pieces are brilliantly choreographed, with the fighting styles an extension of one's characterisation, to inform about a character's personal history and development.
More than anything, it's exciting to see a character who existed on the side-lines get his due. We have seen Peter Parker get bit by a radioactive spider over and over, but Marvel are finally taking risks on new heroes and their origin story. With Eternals coming out later this year and Ms. Marvel and Moon Knight following shortly after, we can expect a plethora of compelling new characters coming to our screens. If Shang-Chi and the Legend of the Ten Rings is any indication of where the MCU is going, then we have a lot to be excited about.