Black Panther was the first MCU film led by a Black superhero, and Captain Marvel was the first to have a female lead. Now, Shang-Chi and the Legend of the Ten Rings is the first to have an Asian actor in the title hero. Unfortunately, that's about the biggest leap forward that the film makes, stalling as it does under the weight of the franchise's past and the pressures of being both a superhero movie and a martial arts flick at once. That being said, there is plenty to savour in a story driven by some outstanding fight choreography and an infinitely charismatic performance from Simu Liu.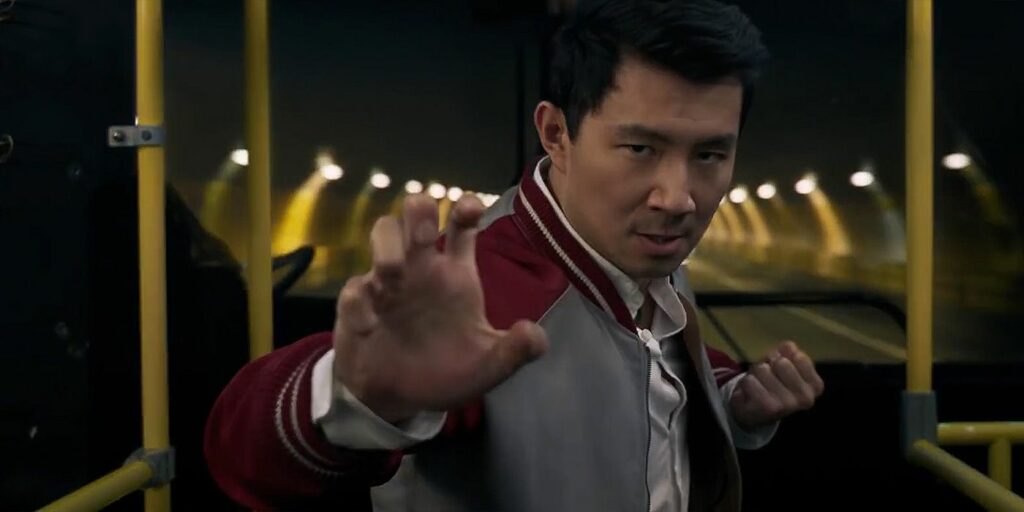 Abandoning his tyrannical father (Tony Leung) for a new life, Shang-Chi (Liu) is drawn back into the clutches of the mysterious Ten Rings organisation and forced to confront his past. Along with his friend Katy (Awkwafina) and estranged sister Xu Xialing (Meng'er Zhang), Shang-Chi has to depose his father, who is bolstered by the power of his magic bangles (sorry, the ten rings), which grant him eternal life and supernatural abilities. His actions threaten to unleash an evil powerful enough to bring the universe to its knees. 
There is plenty of visual trickery, but the action throughout Shang-Chi flourishes when relying on traditional set pieces filled with inventive and disorientating camerawork. Fight coordinator Andy Cheng and the late stunt supervisor Brad Allen do a mesmerising job, with sequences on a San Francisco bus and a Macau skyline scaffold being particular stand-outs. For most of the film, this admirable dependence on old-fashioned fistycuffs blends seamlessly with the neat visuals and backdrops, ensuring Shang-Chi lives up to his title as master of martial arts.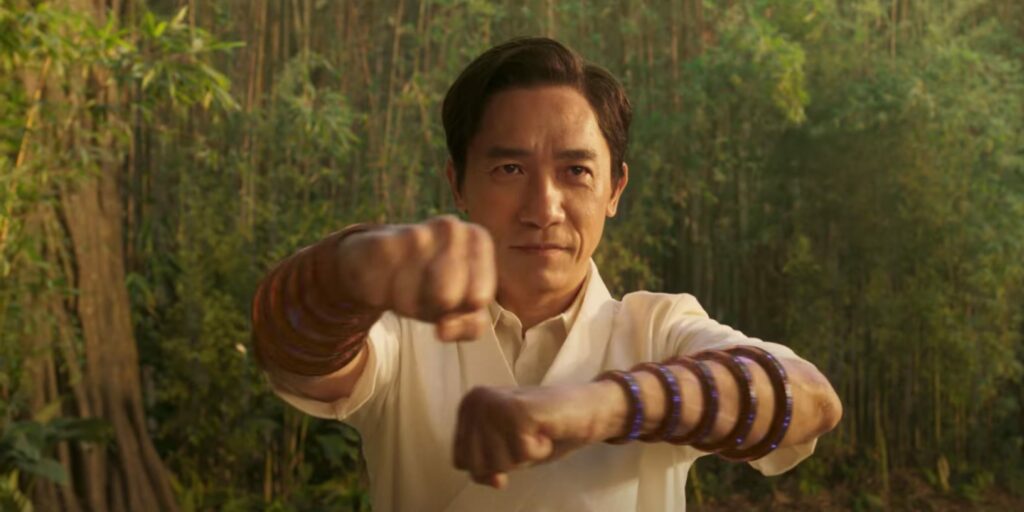 Reining it all in is director Destin Daniel Cretton, who does a fantastic job of bringing emotion, tradition and family into the story. The family dynamics go beyond typical points of conflict and instead focuses on shared grief, a curse that turns the antagonistic Xu Wenwu against a son he still clearly loves. Cretton and Leung put a lot of work into Wenwu, crafting him into one of the most complex and fascinating villains Marvel has ever had. The way that tenderness and love is intertwined with evil and greed makes for a fascinating watch. Liu is also fantastic, bringing character and charm to a character known for his stony-faced demeanour without ever coming close to feeling gimmicky. 

And yet, Shang-Chi is too burdened with the franchise's past to feel like a bold new direction in the same way Black Panther or Captain Marvel did. A number of Marvel characters return, one of whom grotesquely outstays his welcome. It also still feels like a Marvel movie in the most unflattering ways: not every joke lands, certain characters don't feel like they get much to do, and it all ends in a big CGI mess that repeats the same MCU mistakes of old. The detail put into the characters disguises any real flair in the story itself, which often feels like another run-of-the-mill martial arts film (several plot details bear a peculiar resemblance to Ninja Assassin).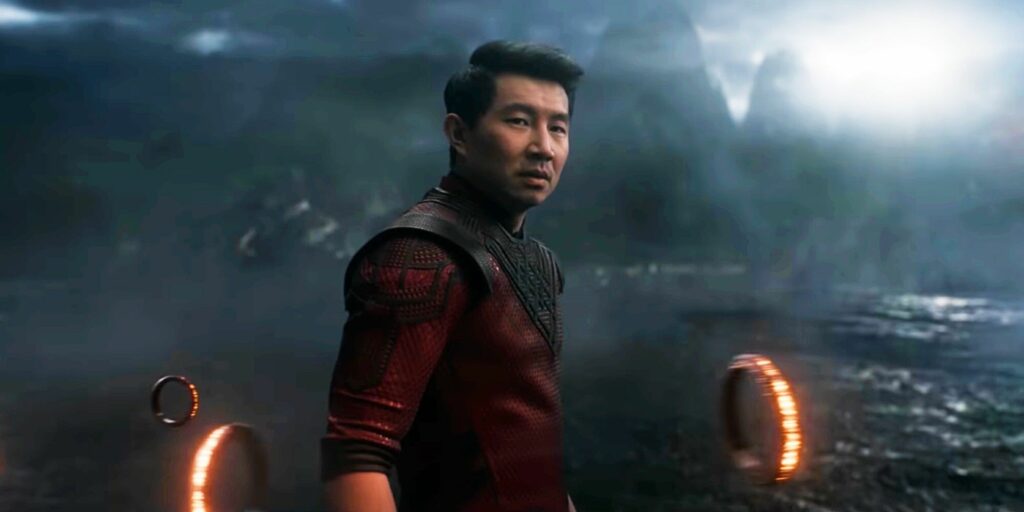 Moments of flimsy plotting and a refusal to truly embrace something different are what prevent Shang-Chi from feeling anything close to memorable. In many ways that matter, this is a step forward for superhero movies and representation. In many others, it stays regrettably rooted to the spot.
Shang-Chi and the Legend of the Ten Rings is out in cinemas now.