WARNING: Spoilers for Avengers: Endgame and Captain Marvel are in this article!

A week has passed since Avengers: Endgame rocketed into cinemas, and it has been breaking box-office records left, right and centre. The final battle with Thanos, and the conclusion of the Infinity Saga, has surged well past the $1 billion mark globally. Its takings over its opening weekend were double that of Avengers: Infinity War (2018). Audiences and critics alike have been smitten by its scale, emotion and bravery, the most epic of films in the Marvel Cinematic Universe. But this is far from the beginning of the end for the MCU. Endgame leads into some interesting possibilities as to where the franchise may go next.

Hi, Peter Parker

The MCU's immediate future lies in Spider-Man: Far From Home, which comes out in July. Having been un-vanished by the Avengers, Peter Parker goes on a school trip with his friends, during which he is recruited by the also un-vanished Nick Fury. Plot details are a little thin, but we do know that Fury needs Spider-Man to team up with Mysterio (Jake Gyllenhaal) to defeat a group of immortal beings known as the Elementals. Director Tom Watts has already suggested that Mysterio has a kind of older peer relationship with Spider-Man – plugging a hole left by the now very dead Tony Stark. Peter's relationship with MJ (Zendaya) also looks to be getting stronger, so yet another wordly threat really arrives at an inconvenient time for him.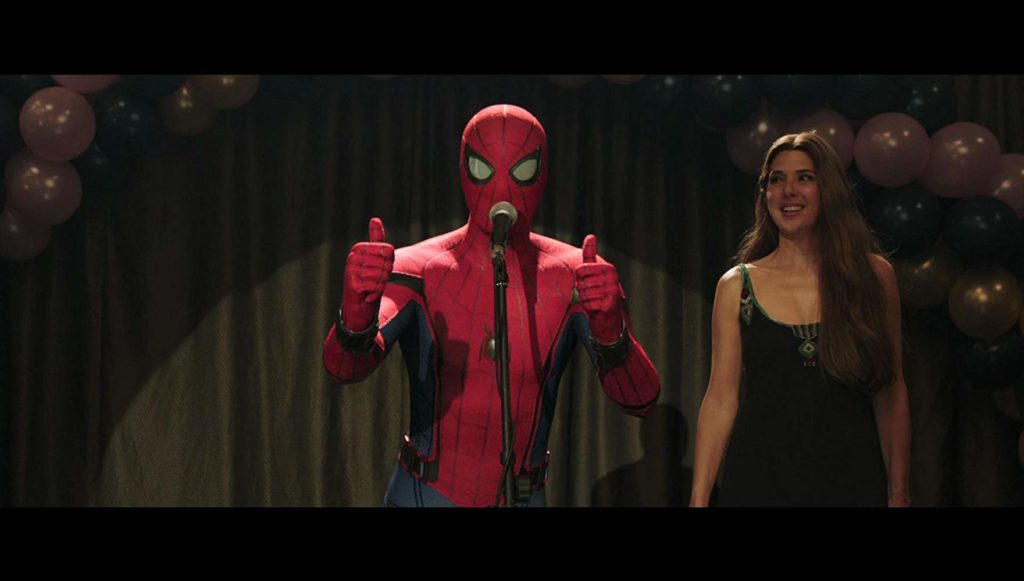 The Elementals are a group of ancient entities who control the basic elements of earth, wind, fire and water. Interestingly, in Ms. Marvel #11-12, the Elementals are defeated by none other than Captain Marvel. Following her popular and explosive entry into the MCU courtesy of Brie Larson, a brief appearance from Carol Danvers in Far From Home could be on the cards. Audiences won't be waiting too long to see how any of this pans out.

Thor for Guardians 3?

One of the biggest joys of Infinity War was seeing the god of thunder butt proverbial heads with the guardians of the galaxy. This is before he failed to stop Thanos, and hit an all-time low. In Endgame, Thor is traumatised, an alcoholic and has put on a significant amount of weight. It is one of the Guardians – Rocket – who helps him through it. The film finishes with Thor leaving New Asgard in the hands of Valkyrie, and joining the Guardians on their ship having decided that he should find a new path for himself. After another banter jab with Peter Quill, it is implied that they all leave Earth together.

This leads on to an obvious question – is Thor going to be in Guardians of the Galaxy vol. 3? It'll be a while until we find out. After the forced exit by Disney of director James Gunn and his subsequent return, a third film is a while away. Production is unlikely to start until Gunn's involvement in DC's The Suicide Squad is over in 2020. The plot of the film is a mystery for now, although Quill is seen searching on a ship monitor for Gamora, who inexplicably disappears during Endgame's final battle. Both Gamora and Thor could be a sizable part of the Guardians films going forward once more details are eventually released.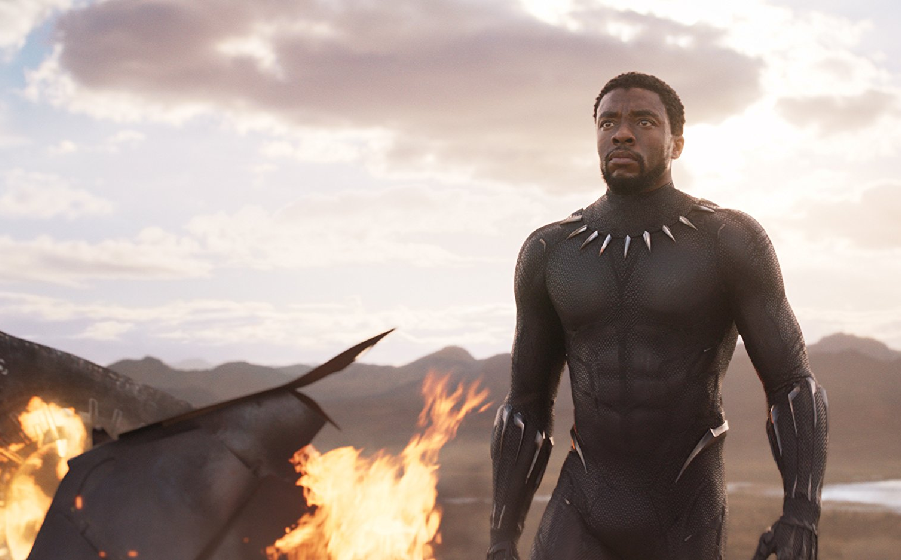 Wakanda Forever (or at Least Again)

One of the biggest shocks of Infinity War was the snapping away of Black Panther. Not only because he already looks like one of the MCU's most popular and important figures, but because Black Panther (2018) is currently the fourth highest grossing superhero film ever (even if Endgame will almost certainly overhaul it). The return of T'Challa is one of Endgame's most welcome sights, and means that a sequel is now surely on. Director Ryan Coogler has agreed to return for a second Black Panther film. Nothing has been confirmed yet, but Coogler's film went down a critical and commercial storm like almost no other comic book adaptation in history. It is only a matter of time before the Wakandan King leads his own movie again.
O Captain! My Captain!

Just behind Black Panther in the box office charts is this year's Captain Marvel. The first female-fronted Marvel movie was a massive success with audiences. Now that Marvel's most powerful hero (arguably) is shining brightly, and following Nick Fury's return, a second outing for Carol Danvers is very possible. Beyond a speculated appearance in Far From Home, Captain Marvel's ending strongly suggests that the Kree are not giving up on their efforts to weaponise Danvers' awesome powers. Marvel producer Kevin Fiege has suggested that a sequel could explore the 20-odd year gap between Captain Marvel and Endgame, and other interesting ideas are apparently being floated around. Along with Spider-Man and Black Panther, Danvers could become one of the key characters that leads the MCU post-Endgame.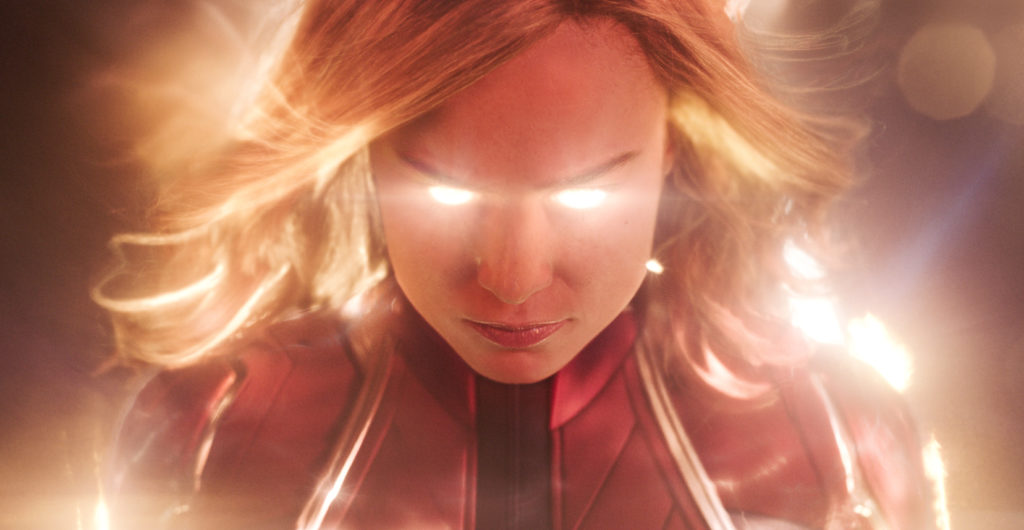 What, you wanted more?

Cinema-wise, other characters are coming back for more as well now that the universe is whole again. In October last year, it was confirmed that a sequel for Doctor Strange (2016) is in the works, with several key characters returning including the master of the mystic arts himself. A follow-up to Ant-Man and the Wasp (2018) has also been suggested, but there is very little happening with that currently.

The launch of the new streaming service Disney+ has also seen some MCU-related content be announced. The Falcon and the Winter Soldier will see the return of Anthony Mackie and Sebastian Stan in their respective roles. How that will look now that Steve Rogers has seemingly passed the Captain America baton onto Sam Wilson (Mackie) is an interesting question. Another planned series is WandaVision, starring (you guessed it) Wanda / Scarlet Witch and Vision. Given how Vision does not return in Endgame, it seems likely that this will be a prequel series set before Thanos comes to Earth. It may focus on their growing relationship between the events of Captain America: Civil War (2016) and Infinity War. Also planned are a stand-alone series for Thor's mischievous brother Loki and an untitled show focusing on Hawkeye.

Endgame may be inducing tears and whipping audiences into a frenzy across the world, but Disney is clearly not done with the MCU yet. It's simply too popular to just abandon. The fact of the matter is that, as long as Marvel's beloved characters keep bringing in viewers, the MCU could be destined to go on for many more years yet.