Fresh from Sundance and Sheffield DocFest, Is There Anybody Out There? charts filmmaker Ella Glendining's efforts to find others that share her disability. She is determined to find someone who, in her words, has a body exactly like hers. Glendining's journey is told via a mixture of archive footage of her as a child, interviews, and a video diary that roots the film firmly in the director's perspective. In many ways this feels more like a personal endeavour that happened to be recorded rather than a feature documentary. This seemingly unfiltered, open access to a person's way of life can feel rare. What results is an incredibly moving and life affirming film about acceptance, ableism, and personhood. It confronts the real life barriers of being disabled, and asks what disabled joy might look like.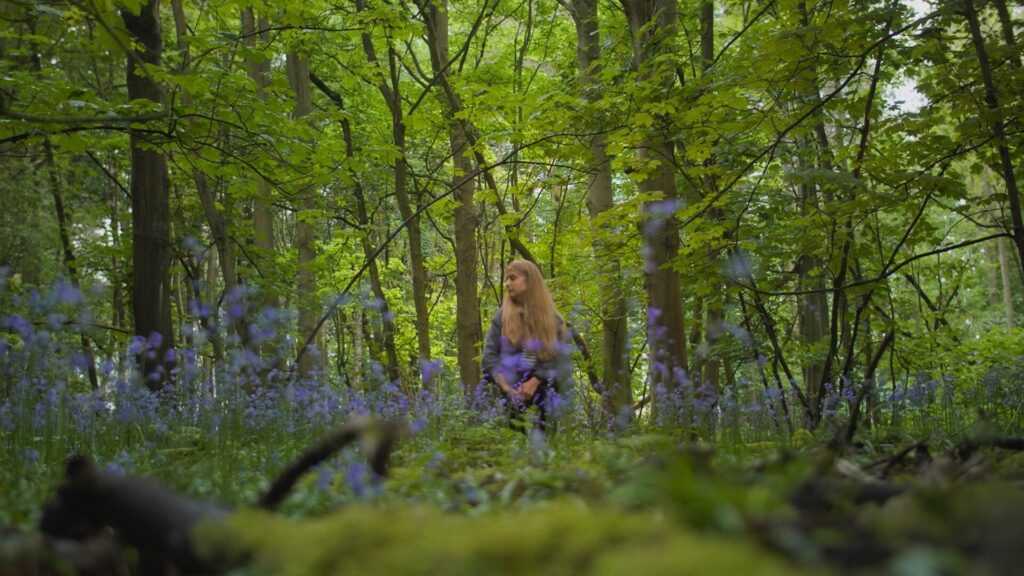 Glendining explains that she was born without hip joints, and with very small thigh bones. It is an extremely rare condition, and the filmmaker takes to social media in order to try and find others who share her disability. In many ways, the biggest emotional blow from Is There Anybody Out There? comes from recognising that Glendining is wrong. There is nobody out there exactly like her; diversity amongst disabled people is as present as it is for able-bodied people, even amongst those with such a rare condition like hers. The director is unafraid to put herself in a vulnerable position throughout the film, opening herself up to critique and change as her journey unfolds. 
Whether disabilities like this can and should be 'cured' is one of the central dilemmas in the documentary. Glendining's charged response after meeting a Florida surgeon who lengthens limbs for children with similar conditions is a bold, affecting decrial of ableism in society. Brief sequences where onscreen movement plays out backwards encourages you to think of what might have been different of Glendining's disability had been addressed surgically at an early age. The abstractness of these scenes forces you to realise that this is not part of her immediate lived experience. The groundedness in the everyday realities of Glendining's condition is what makes her film so insightful and compelling.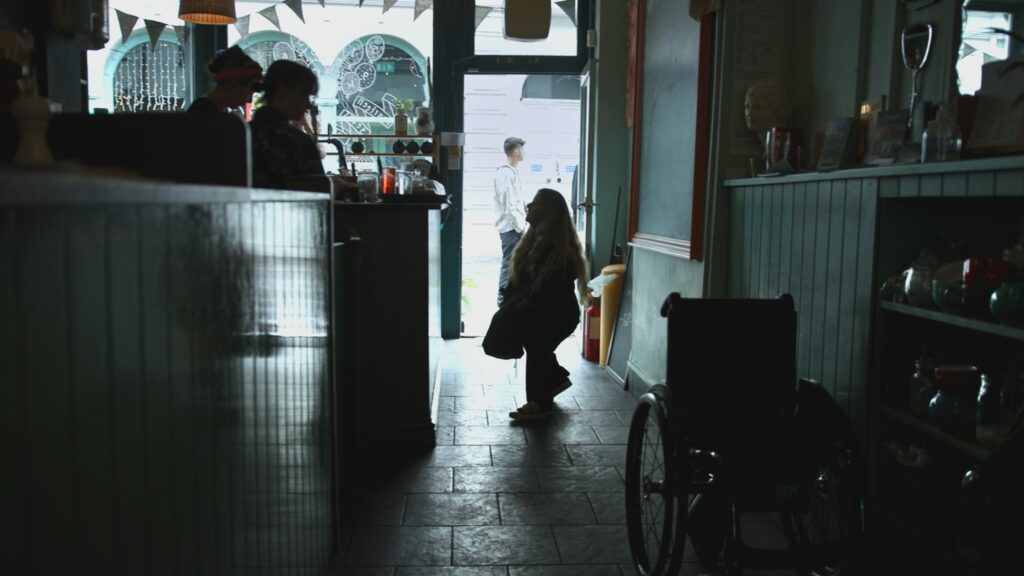 Glendining's account is not self-centred by any means. Her best friend is autistic and has a chance to share their story of what life is like for them, while she meets two others with conditions like hers on a trip to the United States (including TikTok's No Femur Kid). Motherhood and Glendining's relationship with her son also plays a central role, as does the bond between the filmmaker and her parents. Rather than being solely a singular journey of acceptance, Is There Anybody Out There? focuses on Glendining to prompt more general thoughts about disability, ableism, and disabled kinship that speak to an audience wider than her immediate inner circle.

Glendining's film is on the one hand an affirming experience that prioritises celebration over pity, allowing disabled people to author their own stories and express the joy they find in being with others. On the other, it is a disavowal of those who continue to look at them as oddities and refuse to accommodate their needs, even when it would not inconvenience anybody else. A tear-inducing story of trying to find yourself in those around you and the barriers that can prevent you from doing so, Is There Anybody Out There? captures your attention and never lets go. Your understanding of people may well be changed forever by the time the credits roll.
Is There Anybody Out There? was screened as part of the 2023 Edinburgh International Film Festival.