A lot has already been said – and subsequently unsaid – about Turning Red, the first feature film from Domee Shi (director of the Oscar-winning short Bao). The furore surrounding some particular critical approaches risks distracting from some basic truths. Specifically, that Turning Red is one of the most thematically and stylistically daring films Pixar has ever produced, featuring an outstanding cast and some beautiful animation that pushes the studio to a new level.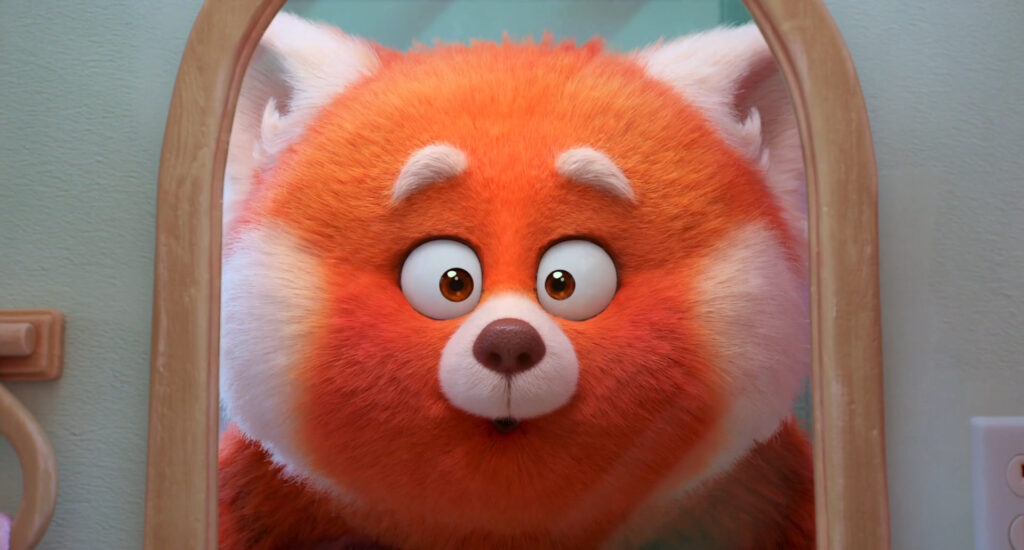 Mei Lee (Rosalie Chiang) is thirteen years old and revels in a self-confessed dorky existence; excelling at school, dedicating herself to extra-curricular activities, and working hard to meet the expectations of her parents – to the bemusement of her friends. However, as she begins to hit puberty, everything is turned upside down by what her mother Ming (Sandra Oh) describes as an "inconvenience."
Whenever Mei feels any kind of strong emotion, she uncontrollably turns into a giant red panda. She initially wants to fight this change however she can, but over time begins to wonder whether embracing the panda in her is as bad a decision as her family claims it to be.

Turning Red's unique style takes your breath away. Shi has blended the typical grace of a Pixar movie with eye-popping drops of 2D wonder, inspired by the glorious chaos and style of anime (particularly in the animation of characters' eyes). The pessimist could say this is in response to recent success from Sony, who this time last year were somewhat leaving Pixar behind following Spider-Man: Into the Spider-Verse and The Mitchells vs. the Machines – two other films that blend animation styles to jaw-dropping effect.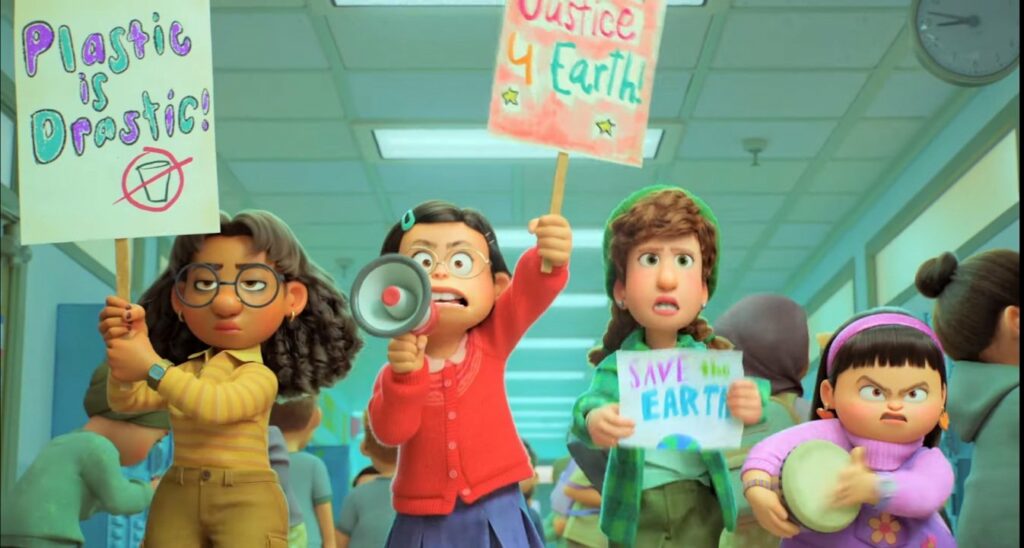 More likely however, this is Shi stamping Turning Red with its own identity and appeal, boldly taking Pixar in a direction that favours colour and expression over hyperreality. The manic visual style syncs up perfectly both with the gleefully frenetic pace and Mei's bubbly personality, combining into a story that looks as amazing as it feels and features some of Pixar's most expressive characters.
The story suffers from a dip in pace midway through, and doesn't quite upend expectations like you hope it would. The parallels between Mei and her mother come as a surprise to them, if not necessarily to you. Asides this however, Turning Red is wonderfully inventive in both its presentation and design. Mei's fourth wall-breaking narration is joyous, and the film shirks the typical Pixar calling cards of a grand adventure or a buddy movie for a coming-of-age story rooted firmly in one place.
The red panda transformation is hugely significant, primarily as a metaphor for puberty – which is addressed with revelatory frankness, even if these discussions still feel deliberate in their evasion of certain terms. More broadly, the panda is Mei making her emotional and physical journey into adulthood; it's the backbone of a story that manages to draw out conflicts and feelings that almost all teenagers will likely empathise with.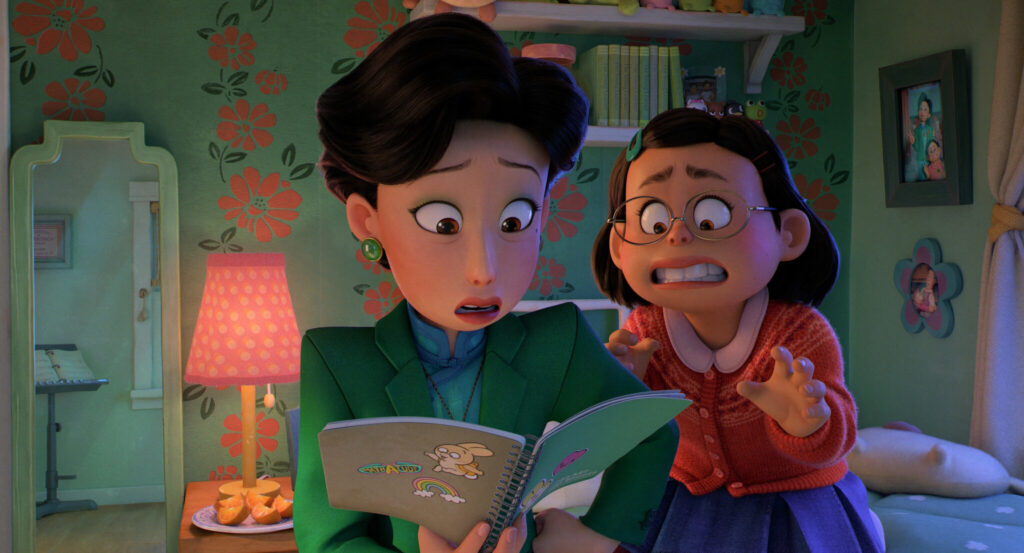 Shi's film doesn't quite pack the same emotional punches as Coco for instance, a film which Turning Red can feel comparable to in its themes of identity in the face of family pressures, heritage, and adolescence. But Turning Red is as nourishing as it is moving, particularly in a bombastic finale that meshes together the comical, the spectacular and the heartfelt to sensational effect. Mei's story will hit differently depending who you are, but she never loses your empathy even when she makes bad decisions, thanks in no small part to Chiang's irresistible and vibrant lead performance.

There is little attempt to hide the panda; all of Mei's inner circle learn the truth within the first 30 minutes, and it isn't long before all of Toronto seemingly knows. This is by necessity. Turning Red is about expressing all the parts of you, and having the freedom to find your own identity at one of the most important times of your life.
Mei's specific journey nonetheless provides an important source of comfort for anyone at her stage of life, or anyone of any age that continues to be riddled with self-doubt. In this sense, it is classic Pixar; taking the magical and turning it into something profound for all ages, But this is the studio stretching itself into new territories, and it feels all the better for it. 

Turning Red is available to stream on Disney+ now.