Luca follows a regular fish out of the water, a teenage sea monster named Luca (Jacob Tremblay), who yearns to see more of the human world. With a heaping of anxiety and overprotective parents (Maya Rudolph, Jim Gaffigan), he believes this will stay an unrealised dream. One day however, when herding his school of fish, he meets Alberto (Jack Dylan Grazer) – a sea creature just like him, who often visits land. From this one life-changing encounter, Luca takes that first step out of the water and into the terrifying human world.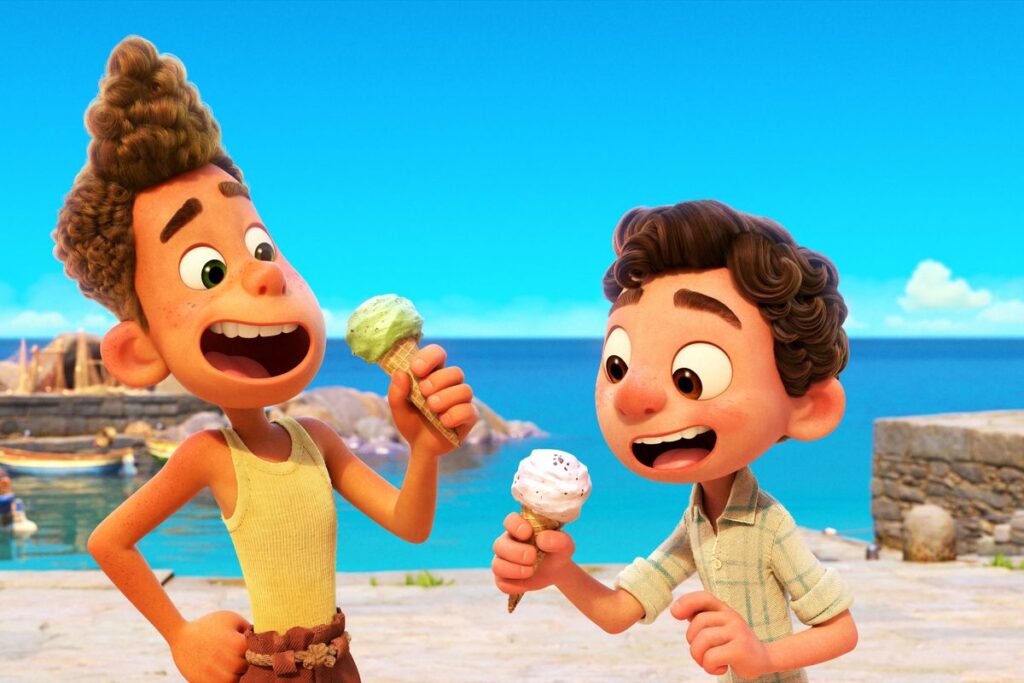 On a journey to explore the human world, Luca and Alberto travel to a small Italian town and come to believe a Vespa might be their ticket to freedom. Lucky for them, the town has an annual triathlon for the kids of the village, and the cash prize is just enough money for a Vespa. On the way, they make friends with the local fishmonger's daughter, Giulia (Emma Berman) – she too wants to win, perhaps even more than they do.
There are aspects of Luca's story that share a striking resemblance to The Little Mermaid. A creature under the sea who wants more than life in the ocean can bring, who meets another that gives them the strength to change. Instead of romance and a sea witch however, Luca centres the magic of friendship, the power of dreams and knowledge, and the idea that no matter how scared you are, you can do anything you set your mind to.
It is a sweet story, the kind that pulls at your heartstrings. Luca is a ball of nerves who so desperately wants to learn and be understood; Alberto is full of false confidence and wants to belong. They meet Giulia, someone who is described as 'a bit much' – but who can be too much when you're friends with literal sea monsters?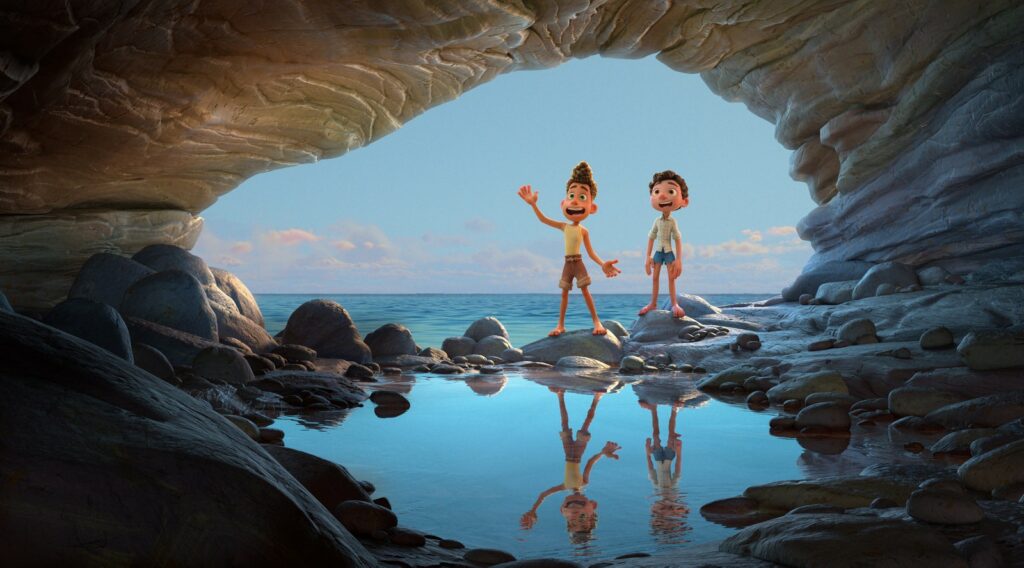 The three main characters are unique and wonderfully fleshed out, full of life and oddities that no doubt every odd-ball can relate to. In true Disney style, you are reminded that there is no shame in being who you are. The supporting cast, too, is filled with great and wonderful individuals: Massimo (Marco Barricelli), Giulia's father, has one arm. Not only does it add to the meta commentary of the film, but it is also a positive – though admittedly small – step in welcoming diverse characters into these mainstream stories.
There is no point discussing the animation in too much detail. After all, it is Pixar. The world is vibrant and unique, the design of the sea creatures is wonderful, and the animation of their transformations is beautifully engaging.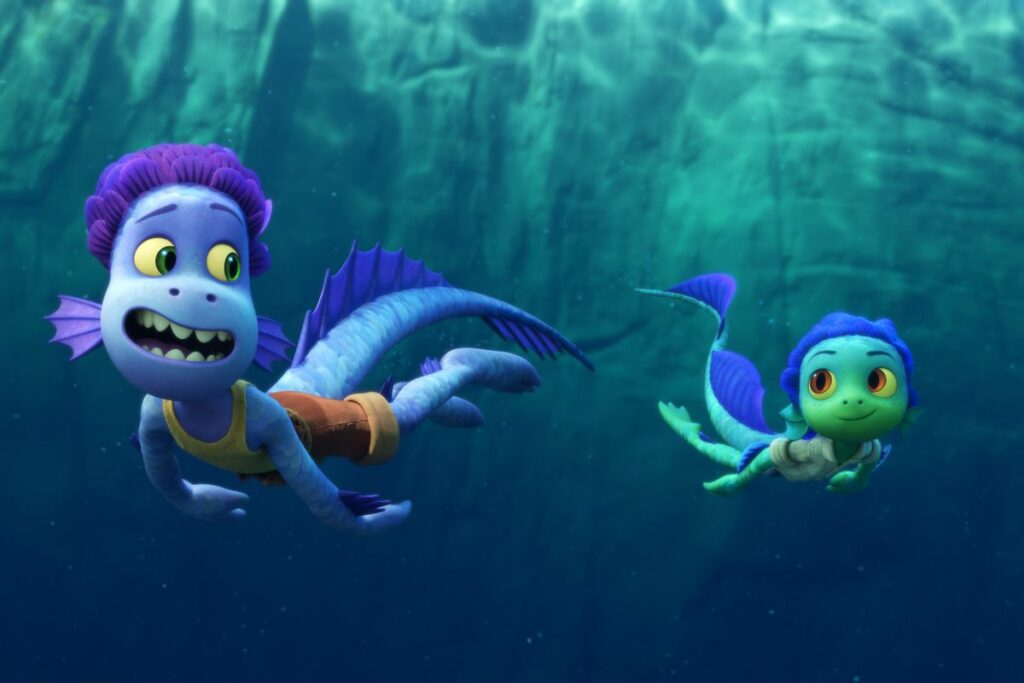 The score fits perfectly with the Riviera setting of the film, and the way the voice actors slip between English and Italian provides an interesting and important touch, which also adds extra depth to the storytelling and world-building.
Luca is a heart-warming story of acceptance, love and friendship in all its forms. It speaks about the courage and necessity of taking that leap into the unknown, about learning and sharing that knowledge, and ultimately about loving yourself (and others) for who you truly are.
Luca is out on Disney+ now.