Following fantasy epic Raya and the Last Dragon earlier this year, Walt Disney Animation Studios return with a comparatively lower-stakes endeavour, the coming-of-age musical Encanto.
There's a comfortable reliability to the House of Mouse's animated slate; whether it's effervescent charm in Wreck-It Ralph and Big Hero 6 or dazzling adventures in Moana or Frozen, the films deliver the goods time and time again, without ever needing to mix things up too much. Like that old adage goes, if it ain't broke, don't fix it.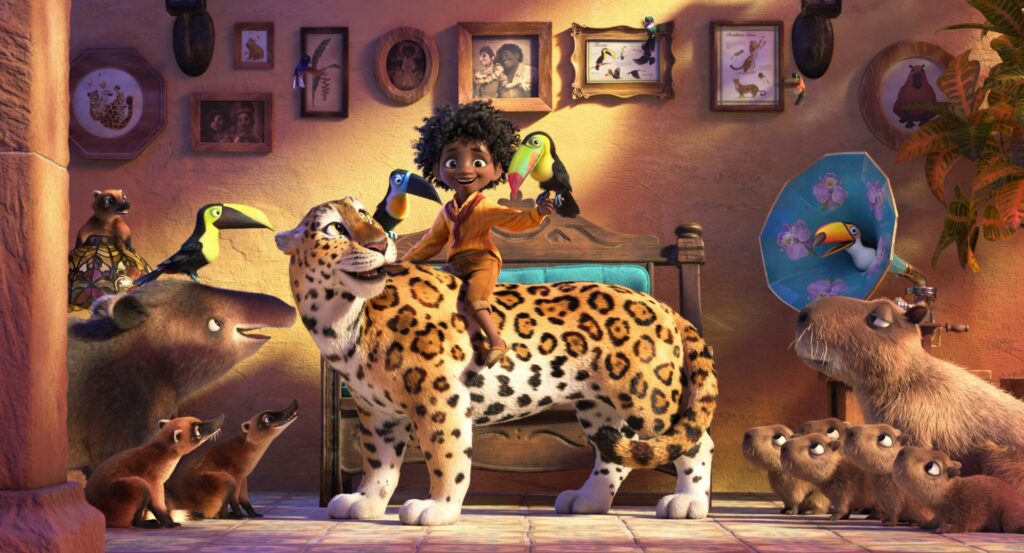 So perhaps that's why Encanto feels so refreshing; directors Jared Bush, Byron Howard, and Charise Castro Smith take established tropes and put enough of a new spin on them to create one of the studio's best films in years. It's pure movie magic at its finest.
When the Madrigal children come of age, they are blessed with gifts to share with the community, given to them by the enchanted house they live in – their "encanto". Whether it's super strength, being able to nurture nature or healing others, everyone has a role to play. The fact she's the only one without a gift is part of the reason why Mirabel (Stephanie Beatriz) feels particularly left out. And when the Madrigals suddenly start to lose their magic and their encanto begins to fall apart, Mirabel believes it must be her fault and sets out to try and make things right for her family.
What's most unusual about Encanto is how low-stakes it is. There's no epic adventure; there's barely an antagonist, certainly not in the traditional sense. Mirabel's battles aren't against fantastical beasts damning the encanto's magic but, rather, the anxiety and pressure weighing on her and her siblings. The journey isn't to far away lands where the magic was born but, rather, it's one of self-discovery and individuality. For a conceit bursting through the walls with magic (literally), Encanto is refreshingly grounded in real-world turmoil. This is a story about reconciliation and family that serves as a nice change of speed from the studio's more recent, grand endeavours.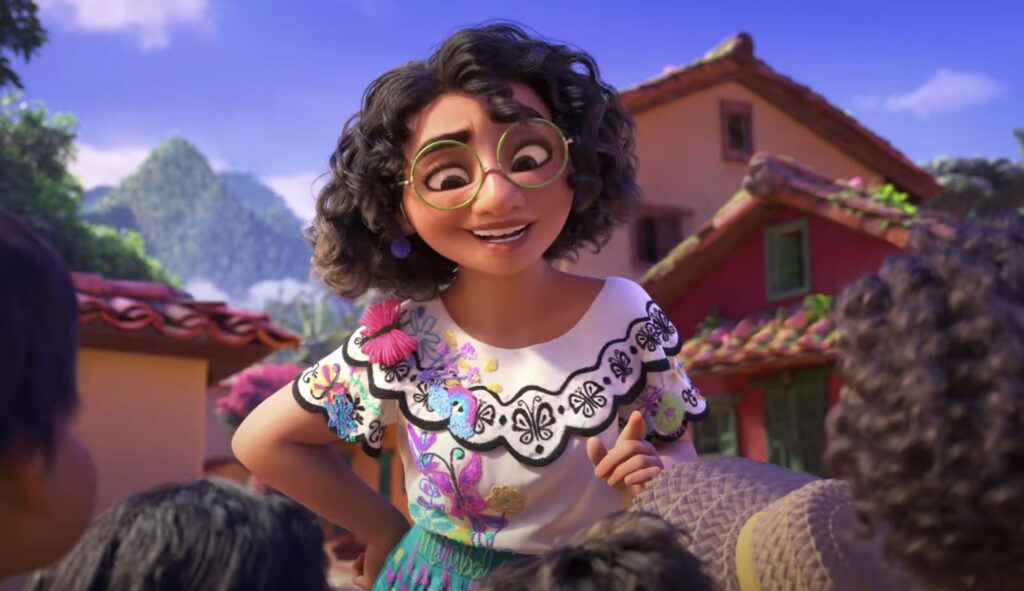 Even the musical numbers feel very atypical for Disney. Showtune ballads the likes of 'Let It Go' and 'How Far I'll Go' are swapped for quirkier tunes like 'We Don't Talk About Bruno' and 'Surface Pressure' which are bouncier, more whimsical and more distinct in the chord progression and cadence of it all. There's an energy to Lin Manuel Miranda's music here that makes each number feel so alive and vital as opposed to there for the sake of it (an issue that has plagued Disney musicals in the past). And this same vibrancy is matched by an aesthetic that's exploding with a joie de vivre steeped in Latina culture and wonder.
Bringing Charis Castro Smith into the fold adds texture to the Colombian culture on-screen and teaming with studio veterans Howard and Bush creates a powerhouse writer-director trio able to invigorate the Disney formula while staying true to their roots of telling empowering, magical stories at the forefront of the animated genre. Encanto has everything we've come to expected from a Disney animation, but it does things just differently enough to feel like a breath of fresh air. Undeniably, this is one of the year's best films.
Encanto is out in cinemas now.