Tick, Tick… Boom! follows the rollercoaster of ups and downs in the life of Jonathan Larson, (acclaimed creator of the hit musical Rent, played by Andrew Garfield) as he traverses the rocky road from wannabe musical theatre writer to recognised Broadway genius.
As any up-and-coming artist can relate, this path is a hard one to walk, and along the way Larson will be forced to face his greatest fears and sacrifice many of the things which bring joy and meaning to his life. Young and confused by the cruel world around him, he struggles to accept that he can have his art and ambition or a normal, happy life… but not both. Instead, he desperately tries to cling to all his dreams, leading to the near-collapse of everything he holds dear.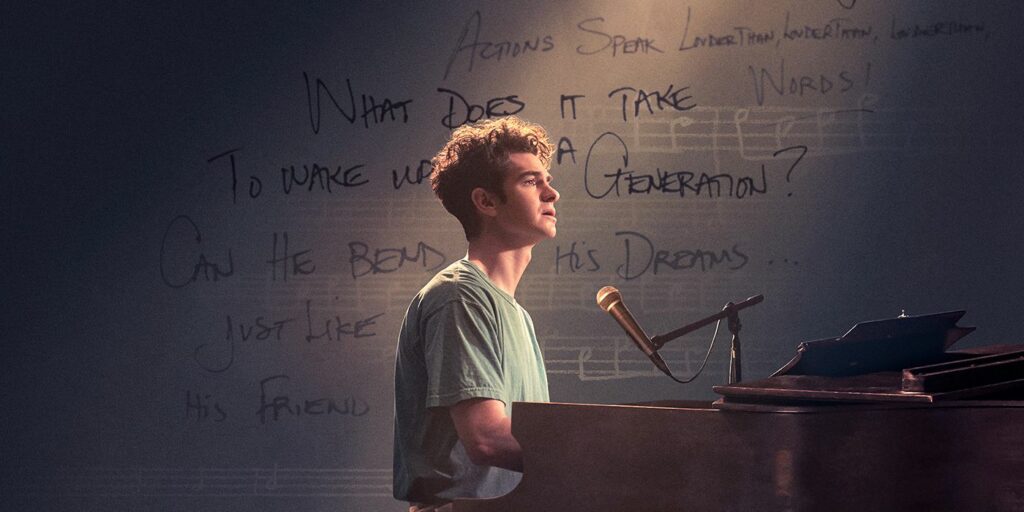 Garfield (The Amazing Spider-Man, The Social Network) is astounding in Tick, Tick… Boom!, offering what is undoubtedly his greatest performance to date. His co-stars provide their own excellent contributions to this beautiful piece of work, with Robin de Jesús (Michael) and Joshua Henry (Roger) standing out as particularly strong performers. Vanessa Hudgens (Karessa) also gives a commendable performance, despite her small role; the greatest supporting performance however, undoubtedly belongs to Judith Light (Rosa) who is hilarious and heart-warming as Larson's largely absent, yet completely loveable talent agent.
Of course, for all the talent bubbling from this movie, a good musical relies just as heavily on good songs and choreography as it does its actors – thank goodness then that Lin-Manuel Miranda delivers on all fronts! Indeed, Tick, Tick… Boom! is bursting with addictively good tunes and some truly gorgeous choreography, keeping a smile plastered on your face for the whole 110 minutes runtime.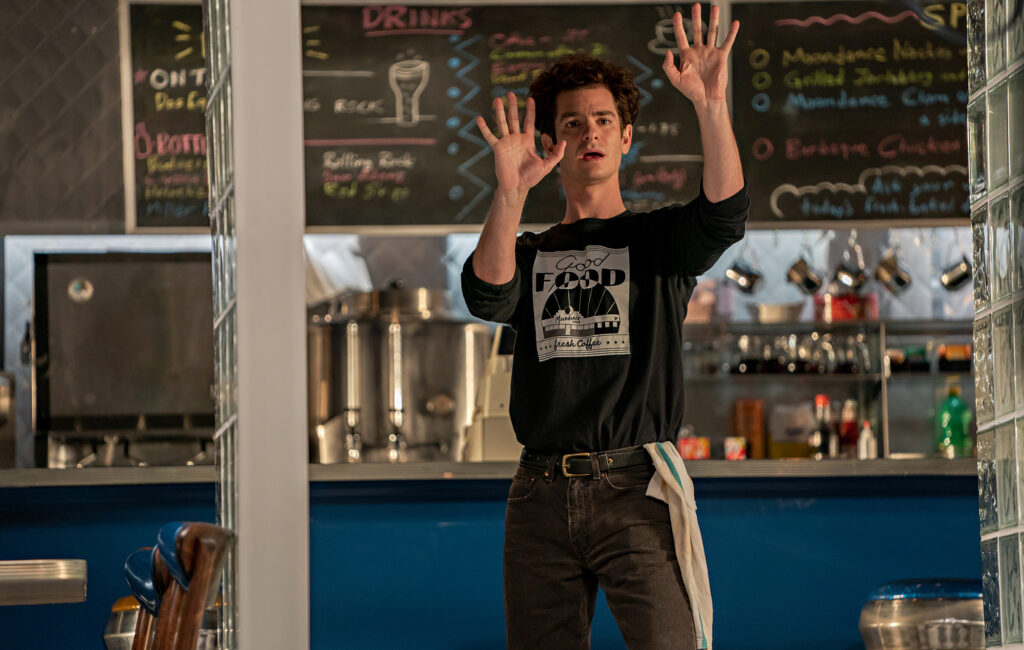 While a compelling film in its own right, this dramatised autobiography is all the more heart-wrenching for the true story on which it's based. While many fans will know that Larson ultimately realised his dream through his incredibly successful musical, Rent, fewer will be aware that it was a success he was denied from ever witnessing himself, having died of a sudden aortic aneurysm the night before Rent's first public performance. That knowledge lends Tick, Tick… Boom! a bittersweet ending, no matter how bright the future looked for Garfield's Larson.
But Tick, Tick… Boom! does not dwell on such sad affairs, instead choosing to tell a story of love, happiness and celebration. Even in their lowest moments, Larson and his friends uplift each other, finding the good in the everyday rather than despair in their struggles. They sing, dance and laugh the pain away, relying on their love and the faith they place in each other, regardless of what happens outside this safe little circle. It is a testament to the strength of the characters in this film, and to the real people on whom they are based. The effect is a wonderfully upbeat and inspiring film that, despite its bleak setting, brings an infectious sense of joy and hope to the forefront.
Overall, Tick, Tick… Boom! is both a raucously fun film filled with laughter and an incredible soundtrack, and a soul-piercing touching story that will live on for years to come.
Tick, Tick…Boom! is now available to watch on Netflix.