While Lin-Manuel Miranda has become synonymous with Hamilton, there was a time before the founding father's tale when he was picking up acclaim for his Broadway musical In the Heights, a story about the Latinx community set in his home town of Inwood, squeezed between Harlem and Washington Heights. Thirteen years after it made its stage debut, the play is finally receiving the Hollywood treatment with Jon M. Chu's gonzo summer blockbuster.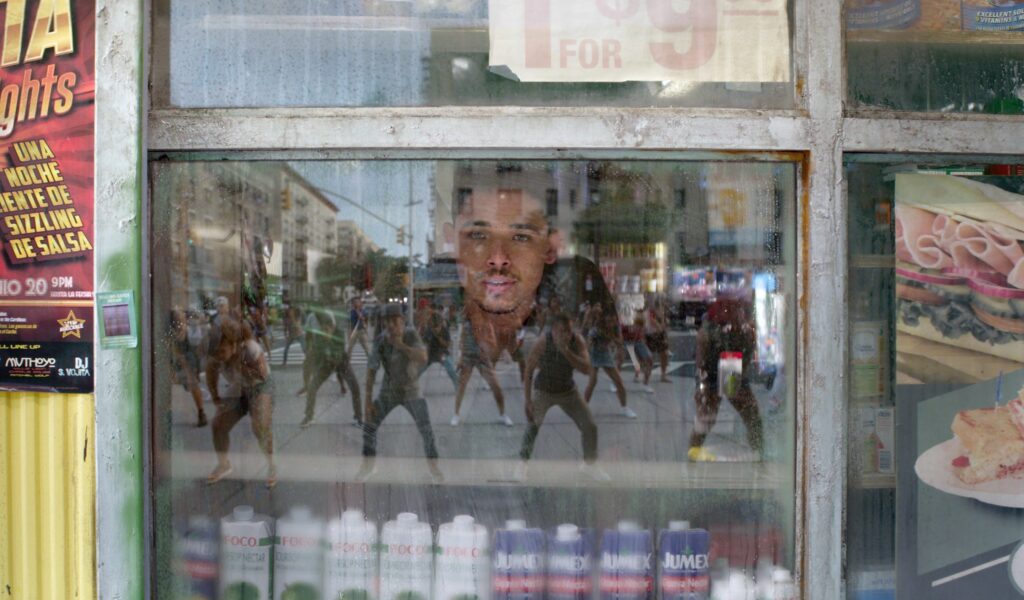 The film opens to Usnavi (Anthony Ramos) sat on a sun-kissed beach in the Dominican Republic, recounting the story of the tight-knit Latinx community of dreamers he found himself in the company of in Washington Heights and how their lives and passions all converged over a fateful few days. Once a bodega owner, Usnavi dreamt of returning home to open El Sueñito – his father's old beachside bar. He's in love with Vanessa (Melissa Barrera) who has her own aspirations to move to New York City to pursue fashion.
The local prodigy Nina (Leslie Grace) is home from Stanford, perhaps rekindling things with ex-flame Benny (Corey Hawkins); her dad (Jimmy Smits) has his own plans for his business while the town gossips, a group of salon owners, have their own desires to move out of the rapidly gentrifying neighbourhood.
And so the various plot-lines are set into motion along a meandering, converging path. Perhaps the biggest issue with In the Heights is that it's too overstuffed for its own good. Adapting her own play for the screen, Quiara Alegría Hudes' script is trying to pull off a plethora of ideas, characters, narratives, and themes; it occasionally threatens to buckle under the pressure of such a juggling act.
The busyness and dynamism of these many narratives does work to create a real sense of community, richly realised in terms of a tangible hive of people and life – but the pace can feel a little clumsy as it tries to weave it all together. Benny and Nina's love story, in particular, is one that feels unnecessarily tacked onto their individual, respective arcs.
That being said, it's an intergenerational story about the American Dream grounded in a real pathos and humanity. This is a community built on trust, kindness, and hard work. These characters have big hearts and even bigger dreams and, after the difficult year the world has endured with the pandemic, these saccharine-sweet ideals don't go amiss.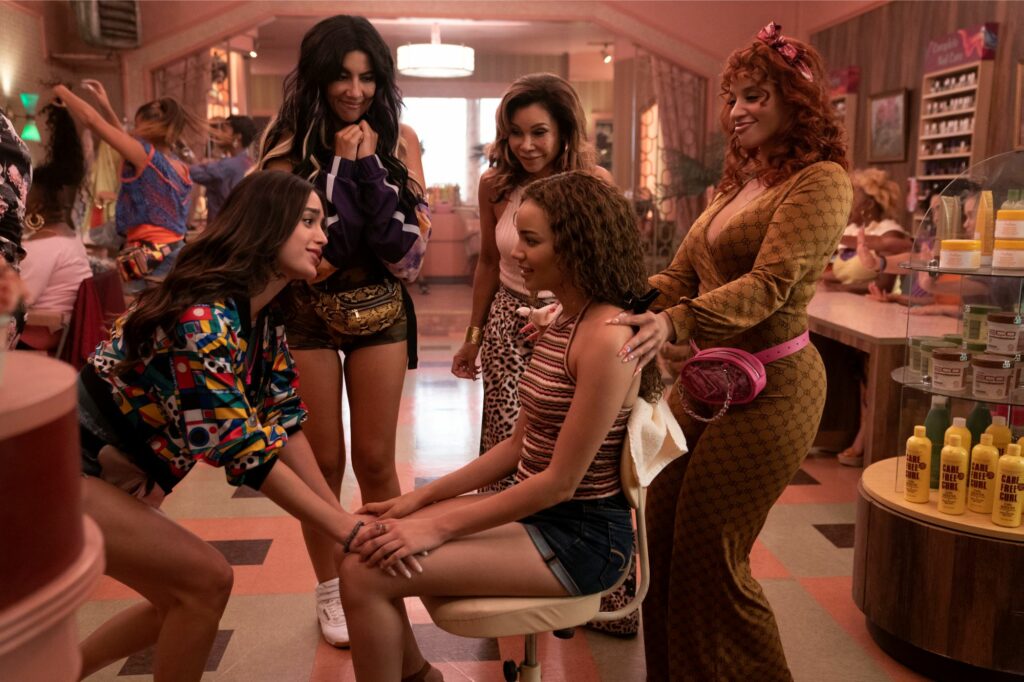 In the Heights is a film that, despite criticisms around inclusion, celebrates people and culture and sacrifice at a time when that optimism is sorely needed. It may be starry-eyed and melodramatic but Chu directs this gigantic blockbuster with such momentum that it's hard not to get wrapped up in it all. Miranda's trademark music is infectious and the sequences are eye-popping and vibrant. This is a movie buzzing with good-will and joy; it's a spectacle that revitalises the soul and the cinematic experience. Let this movie whisk you off into the energised Washington Heights for 143 minutes and just succumb to the warmth of it all.
In The Heights releases in cinemas June 18th.