Benjamin Bond tackles notions of identity, love, and cultural belonging in his succinct and powerful directorial debut The Drifters, which follows a whirlwind romance between two lost souls in the UK.
The Drifters' titular nomads are Koffee, an African migrant (played by Jonathan Ajayi of Noughts and Crosses and Wonder Woman 1984) and Fanny (played by French actress Lucie Bourdeu) a Parisian waitress who dreams of moving to Hollywood and becoming Quentin Tarantino's latest muse. After meeting in an English language class in central London, the two strike up a friendship. Koffee, the more introverted of the two, is immediately taken in by Fanny's unwavering self-confidence while Fanny, in turn, finds herself drawn to Koffee's gentle nature.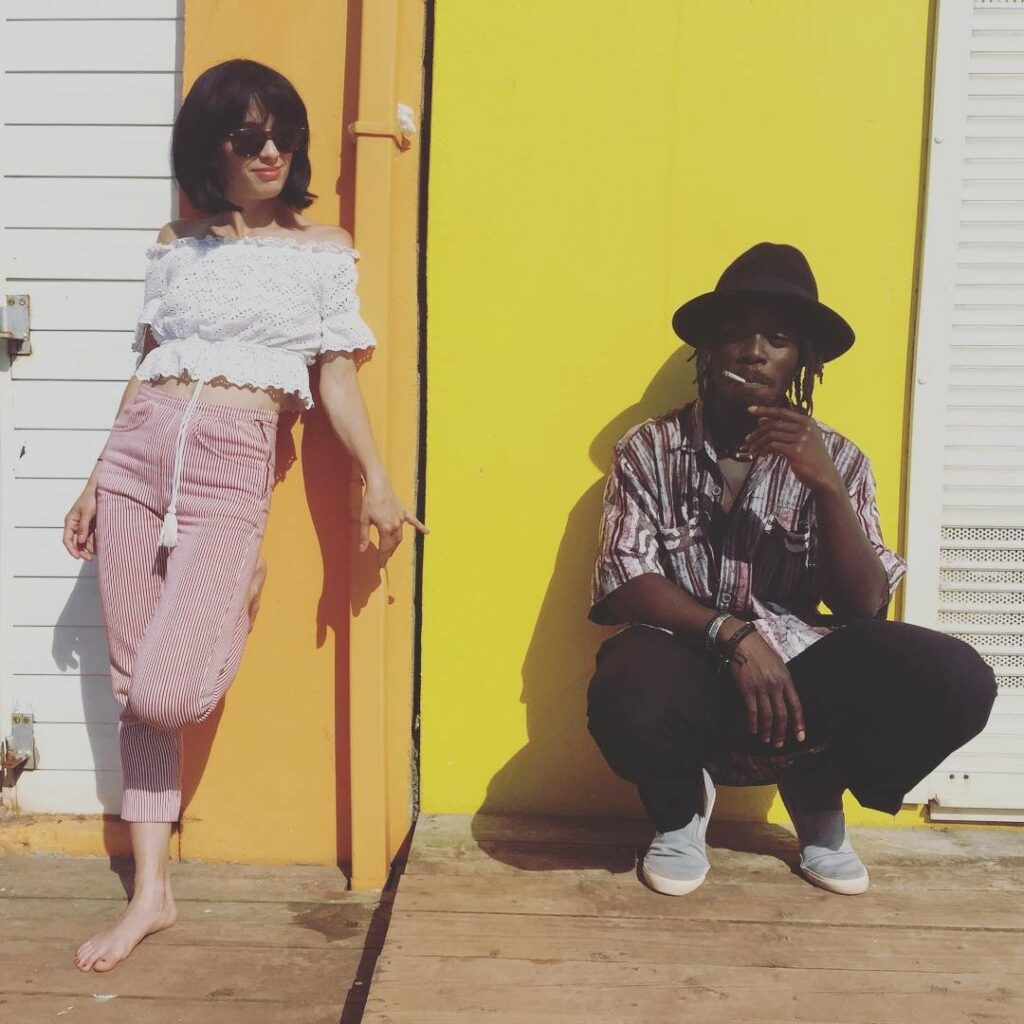 While Fanny spends her days perfecting her impression of Uma Thurman in Pulp Fiction, Koffee works in a local garage, doing manual labour for unscrupulous manager Doog (Joey Akubeze) in exchange for the promise of an Irish passport. In addition to his work in the garage, Koffee is also expected to carry out less 'legitimate' jobs in order to earn his golden ticket into the EU. When one such job goes wrong – a robbery, to be precise –Koffee goes on the run from Doog and the police, whisking Fanny away to the Devonshire coast under the pretence of a couple's getaway.
Their budding romance continues to flourish outside London, set against some truly breathtakingly landscapes. Benjamin Bond pays homage to Wes Anderson's saturated colour palette, lending Devon a rich vibrancy that transports it to another time. This feeling of timelessness is compounded by the 1960s aesthetics and French New Wave music which, when taken together, evoke a sense of nostalgia towards this idyllic location.
Bond sets much of The Drifters' frankest discussions against this backdrop, unpicking and exploring ideas of identity, culture, and freedom amidst his alluring vision of the British coast. Fanny and Koffee bond on the beach over their mutual displacement from their respective cultural homes. More interestingly, however, they explore notions of race and violence, areas where the two bring starkly different experiences to the table (Fanny is white, while Koffee is Black). Bond's juxtaposition of these difficult conversations with picturesque scenes gives the film a light-hearted and aesthetically pleasing quality, whilst retaining a strong sense of substance.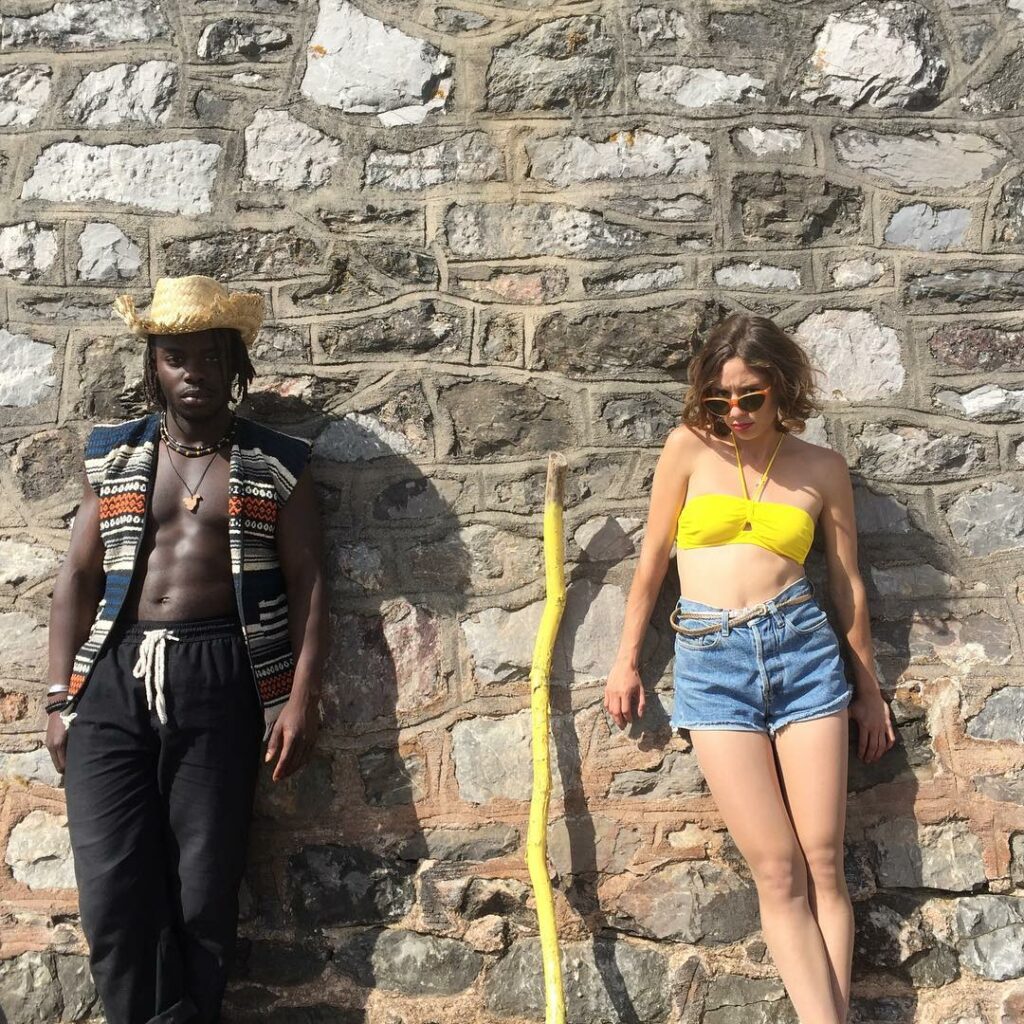 This is no easy directorial choice, but Bourdeu and Ajayi's performances are so emotionally committed that each scene feels well-handled with sensitivity and care. Indeed, Bourdeu and Ajayi are the heart of this film and its success is indebted to their performances.
Bourdeu is captivating as the carefree, charismatic Fanny, who hides a real sense of vulnerability, while Ajayi is outstanding as the gentle but determined Koffee, desperate to be free of his lingering trauma. Individually, the two actors are strong but together, they are wonderful, infusing the relationship between the two characters with an impressive level of chemistry and charm that makes their love story undeniably compelling.
The Drifters, at its heart, is a love story between two lost souls who find solace in shared experience. Unlike traditional romantic dramas however, Benjamin Bond's film finds freshness by setting its story within discussions of contemporary social and political issues. Bond's film is not perfect, but it is a powerful and visually stunning debut that examines matters of migration and identity through a concise and articulate lens. Elevated by excellent performances from two highly promising young actors, The Drifters is a rich, vibrant, and relevant film that proves both charming and though-provoking.
The Drifters is released in virtual cinemas from 2nd April and on demand 5th April 2021. Available on Apple TV and iTunes.