J.R.R Tolkien is one of the most foundational figures of the fantasy genre. From movies to video games, comics and novels, Tolkien's legacy is never far away. It is the experiences that shaped his imagination that director Dome Karukoski explores with his biopic, focusing on Tolkien's (Nicholas Hoult) childhood, university days and his time fighting in the trenches during World War I.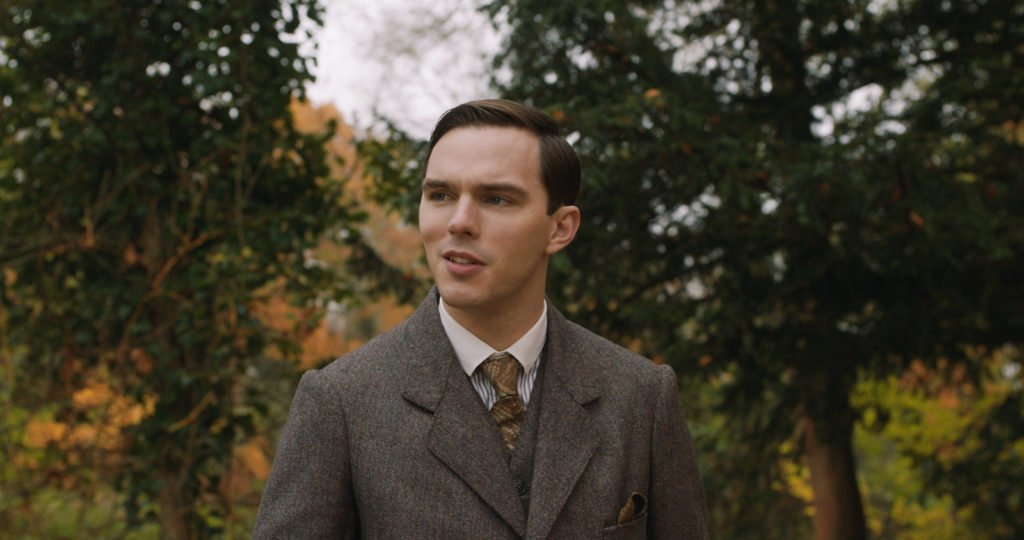 It is with the exploration of the latter that Tolkien peaks. Fantastically engineered visions of dragons and horseback warriors haunt the young Lieutenant Tolkien' sight as he fights for his life in the Somme. These moments are moving and shocking, with bodies piling up and puddles soaked red with blood. There is a horrific vividness to these moments, capturing the intensity of war and hurling you right into the middle of the Somme's unforgiving maelstrom.
The war scenes emphasise just how much of his imagination was shaped by the scarring experiences of trench warfare, demons rising from smoke as if to lead him to death's door. The camerawork and visuals make it all feel real and powerful, as if you have dived head-first into a war-torn nightmare. This is visual storytelling at its most effective.

It is a shame then, that the rest of the film feels far more pedestrian and much less vivid. Interspersed between the war scenes are depictions of Tolkien's childhood, school years and eventually his time at Oxford University. While what happens to him as a young boy is clearly significant, it degenerates into the bland chronicle of schoolboy mischief. Watching four posh white boys long for "red-blooded" women and going out for cups of tea just isn't that exciting. His loving relationship with Edith Bratt is slightly more interesting, but jars with the terrors of war. Jumping between battle and boyhood does Tolkien no favours, when all it does is emphasise how dull his early years are made out to be.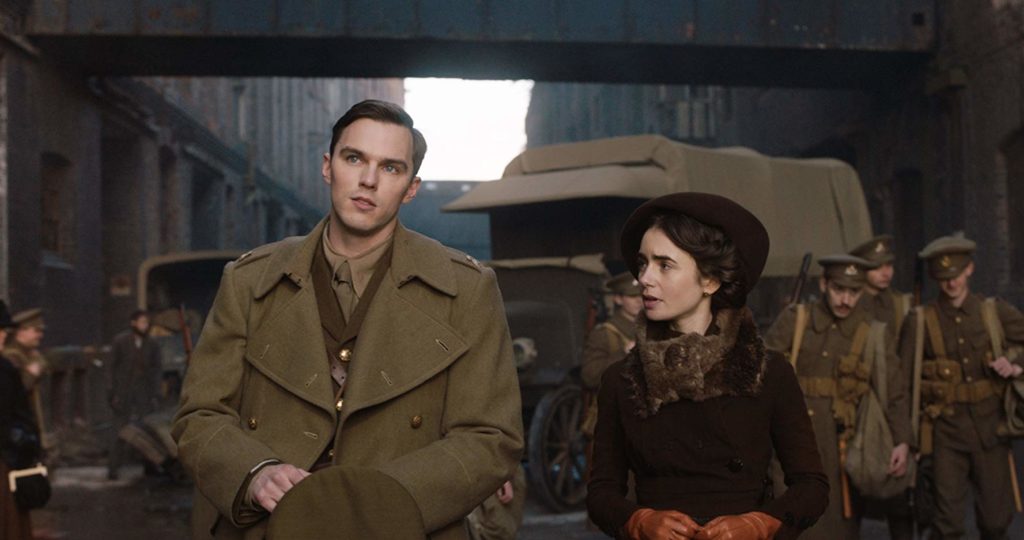 This is through little fault of Hoult's however, emerging as an increasingly capable leading actor. His performance is muted but emotional throughout Tolkien's days in Birmingham and Oxford. Watching him feverishly imagine new words and ideas is when Hoult impresses, a scene in a cafe with Collins balancing wonder and chemistry well. Most affecting, however, are the depictions of war, and this is where he really shines. Here Tolkien becomes more damaged, desperate and determined, and Hoult digs deep to deliver a performance of some conviction. On his level throughout is an engaging Lily Collins, who could have been given more to do but makes the most of her screen time.
Karukoski generally manages affairs with a light touch and welcome sensitivity, but it does become fairly heavy-handed by the end. Very little time is spent on Tolkien's post-war life and the effects that World War One had on his mental state – it is only briefly brought up. The Lord of the Rings and Hobbit references also come thick and fast towards the finale. It is satisfying, and an obvious way for the story to end, but feels disappointingly clumsy. Tolkien gets certain parts of the story spot on, and does so with a visceral style that makes for compelling viewing. Where it bogs down is everywhere else. Despite likeable turns from Hoult and Collins, Tolkien struggles to make the life of the literary giant really worth telling.
Tolkien is in cinemas now, distributed by 20th Century Fox.