London-based film and TV producer Sienna Beckman sat down with Outtake to talk through her career so far, her hopes for the industry, and her upcoming projects. Beckman is the co-founder of Emergence Films, a London-based film and TV production company that strives to shine a light on underrepresented storytellers in the industry.
Although now living in the UK, Beckman was raised in California and worked in LA for over ten years. "I grew up in California and I went to university in Los Angeles," she says, "and basically stayed after I graduated to work in the film industry. I started working as an assistant director first on films, short films, and kind of worked my way up onto bigger productions."
Beckman was then hired by Youtuber Anna Akana, who now boasts over 2.7 million subscribers. "I first started off as her assistant/ production assistant, and then eventually became her head of production," Beckman explains. "I handled everything from getting the scripts written through to production, casting, finding the locations, all that kind of stuff, and then also through post-production… so that was kind of amazing to see every single part of the process."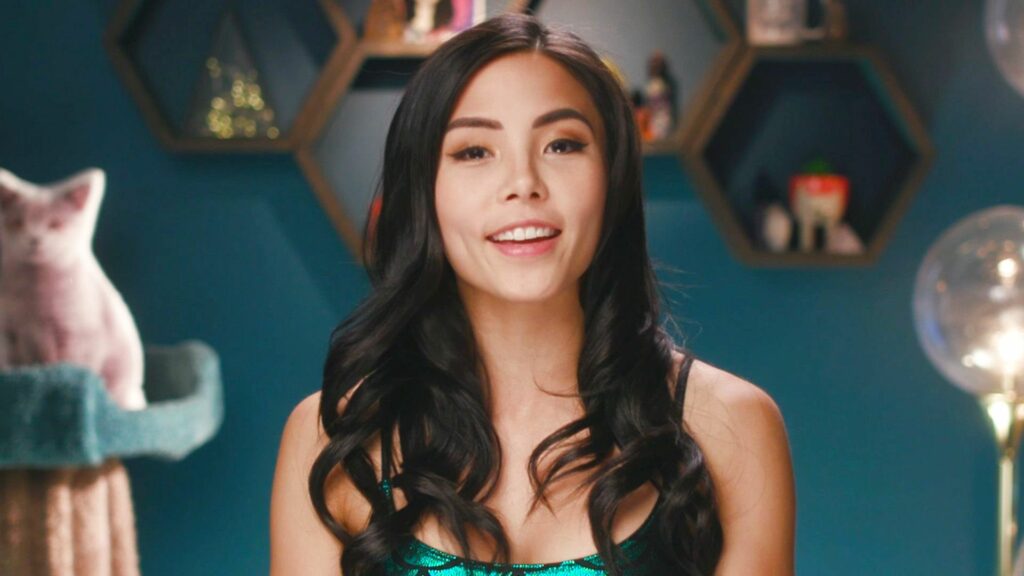 While working with Akana, Beckman also had her eye on developing her own creative projects. "While that was all happening, I was looking for creative projects to develop as well," Beckman says, "I've always been interested in the creative side of things." Beckman reconnected with an old contact from university, now her business partner, Rachel Noll James, who at the time had just written and produced her first feature. The two arranged to meet over coffee. "We just had a really wonderful chat and we really got on well," Beckman states. "And she was like, 'Well, do you want to read some of my other scripts that I'm trying to package?' And I was like, 'Yes, I do!'".
Beckman was immediately interested in Rachel's work, "I just loved it. I loved her writing style," she explains. "Rachel's writing is very much like strong female leads, you know, putting the female gaze on kind of stereotypically male genres." Soon after, the two formed their own production company, Emergence Films, with the goal of supporting female filmmaking talent and underrepresented storytellers in the industry.
Increasing female representation in the film and TV industry is a cause that Beckman is passionately committed to. "When I first started," she recalls, "I was looking around on sets and realised that I'm often one of just five women on a set of 150 people. And it's like, 'What's happening right now?'. It was just kind of confusing, especially for someone starting out. I felt like I couldn't really ask questions. It felt very isolating and just kind of intimidating."
These experiences informed Beckman's hiring practices as a producer: "I always felt very passionate about hiring more women, about having more women on sets in general," she explains. "Whenever I was hiring my own crews, I was like, 'I'm gonna hire more women, this feels like the solution to this problem.'"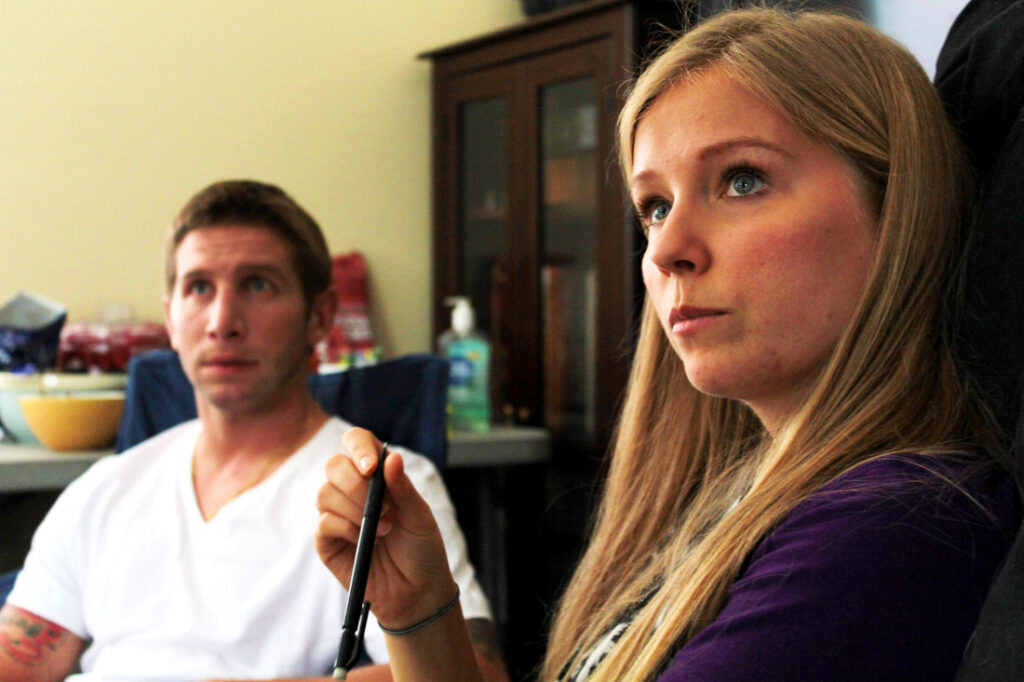 We discuss whether Beckman has noticed a real change in terms of representation on set over the course of her career. "I will say, yes and no," she says thoughtfully. "I think it's definitely improved. I started working in production about 10 years ago now, so even in that time? Absolutely. I think there is a certain accountability that exists more now than it did then."
"The reason I say yes and no, is I think there's definitely a long way to go in terms of equality, in terms of gender equity on set, both above and below the line, but also in front of and behind the camera. Similarly, with ethnic diversity, I think there's also a long way to go. But I see the effort being put in by production companies."
We discuss the recently announced Oscar nominations, where two women, (Emerald Fennell and Chloe Zhao) including a woman of colour, have been nominated in the best director category for the first time in the Academy's history. "To have two women nominated is fantastic, and a woman of colour is so epic. But the rest of the nominations were still kind of predictable. I mean, it's not great, but it's a step in the right direction," Beckman muses. "There's no use in bashing people for it not being perfect yet because it's a process, you know. There's a journey that needs to happen, which I think we are all going on – despite certain resistances – but I think we're getting there."
"I feel cautiously optimistic!" she laughs. "That's my favourite phrase. But definitely still optimistic – we're headed in the right direction."
We discuss one of Beckman's latest projects, the short film Detach, which screened at the Coven Film Festival in California. The film follows the strained relationship between a 16-year-old social media influencer and her mother, who is walking the line between parent and friend to her semi-famous daughter. "I thought the subject matter was really interesting," explains Beckman, "that kind of 'cool mom' relationship is kind of strange. It's those weird, blurred lines of who's in charge?"
The film, which was written by Frankie Ingrassia, also explores the all-consuming power of social media. "I'm old enough that I just kind of missed that," says Beckman, "I'm an older millennial, I guess I would say. Yes, we grew up with technology, but not to the extent that kids have it in their faces now. But people get obsessed… with viewers, their fans, their audience, whoever it is; and at what point does the social media life become more real than the real life?"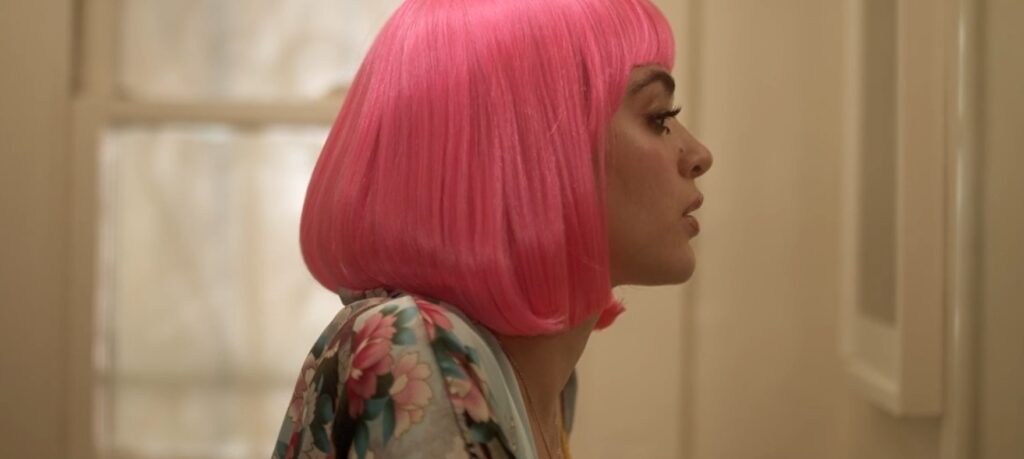 We also discuss another of Beckman's projects, the short animated film A Thousand, Thousand Things, which was submitted to the My RØDE Reel annual short film contest. Written by Katy Kinard and produced by Beckman, the film is a poignant and inspiring three-minute animation which explores the many complexities of being a woman. "The words in that film are from a children's book that were written by a friend of mine," Beckman reveals. "She had shared the text with me and I was just like, 'this is so beautiful, like so sweet.'"
The film follows multiple female characters – all of whom wear the same magic dress – and shows how each woman wears the dress differently, depending on the paths they take. Beckman elaborates on this idea: "the main character or characters is always wearing a dress, and I think that's something that is traditionally and stereotypically very feminine – obviously, anyone can wear a dress, but stereotypically. What the words were saying is that what you wear does not limit what you can be. You can do whatever you want, no matter what you're wearing."
"I think women especially are pressured to be in this box where you have to commit to one thing. Do you want to be a mother? Do you want to be a working woman? Do you want to be a star? You're so pressured to choose between things and I think the argument in the short film is to say, 'No, you don't have to choose. You can be a thousand, thousand things if you want to,' and that is complicated and sometimes messy, and sometimes it's very rewarding, but at the same time, that's what human beings are."
"I had never worked on an animation project before," reveals Beckman, "and I was like, I don't know when I'm going to get another opportunity." Beckman enjoyed the creative freedom that came with the medium of animation and worked closely with artist Jessica Gray to create the visuals for the film. "That's the amazing thing about animation. It starts from literally nothing," she says. "These beautiful images came out of Jessica's brain and we kind of honed the characters together. It was such a creative process. I loved every single minute of it, it was really amazing."
Beckman's array of projects all share the same goal, to portray the complex and authentic female experience. We talk about another project that she has in development, an interview series tentatively named Fearless and Fierce. As Beckman explains, "we want it to be an interview series where each episode interviews a woman…and that woman that we're interviewing is telling the interviewer or the audience about another woman who was an inspiration to her and her life."
The idea was born out of an observation that Beckman had made regarding the way women are positioned as competitors in both the industry and society. "It's so rare, or at least it has been in the past, to see women speaking positively about other women, especially on screen," Beckman notes. "These women are pitted against each other like there's some kind of competition for some reason, where there's only one seat at the table, there's only one woman allowed in each film – the love interest or whatever…which is something that I vehemently disagree with. I think there's room for everybody. I think it's just about changing that narrative."
Beckman expands on the idea, "what we'd like, if it's possible, is to get people to interview who are at least somewhat recognisable… for them to be able to say, 'While I was struggling along, trying to get my career off the ground, or trying to do something else, this is a woman who I looked up to, and she made me feel like I can do whatever I have accomplished today or encouraged me somehow, even if it's from afar.' I just think that's such a cool thing to hear."
Building on this, we discuss who Beckman feels personally inspired by in her own life. "So many people honestly… I know it's kind of cliché but Michelle Obama, I love her. She's just such a badass and does it with such grace and such elegance, yet she gets so much done. I think she's so amazing," says Beckman. "Especially when I get to points where I feel frustrated, or I feel like I'm just one person. How do I get anything done in this world? You just do as much as one person can. I don't know, I just got lost thinking about Michelle!" laughs Beckman, who also cites artist Pink as an inspiration. "I think she is so powerful and talented, and she has put so much emotion into her work. Plus, she's an activist. She talks very openly about her life and yeah… I think she's so amazing. I can go on and on, there's so many people. I'll leave it at two."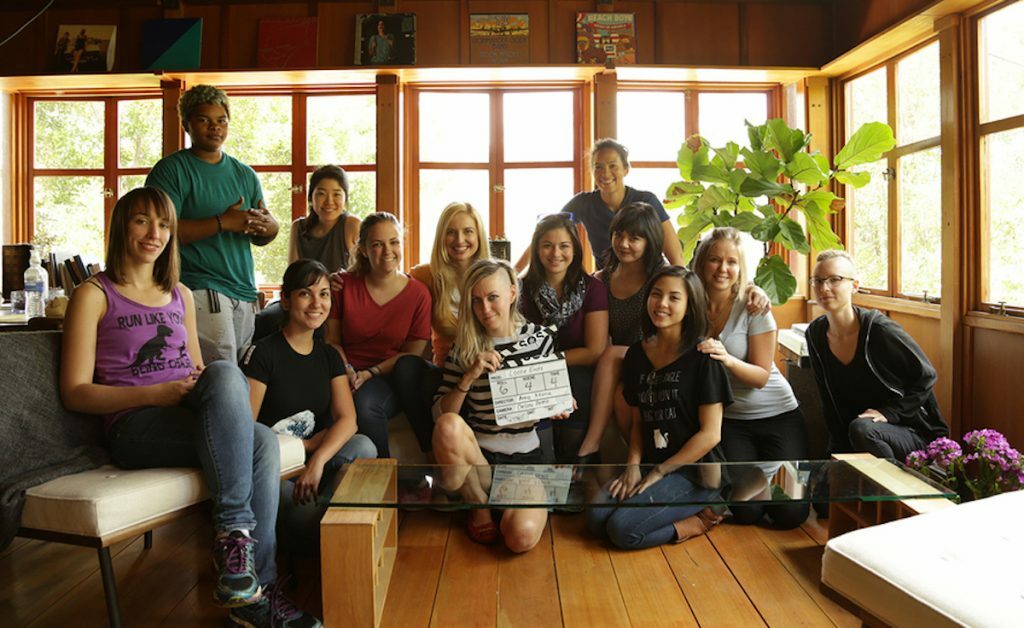 We discuss what might be a dream project for Beckman to work on and she reveals that it is one she is hoping to develop in the near future. "It started off as an idea to find different female directors in different countries and giving them an opportunity to create a short film based on something to do with their culture or home. Either a myth or a legend, or a ghost story, or something like that – to craft it into a short film, but also to be able to document the process of that. We've called it Global Storytellers, which I love."
Global Storytellers, as Beckman explains, is intended to be both a creative and philanthropic venture, where women can gain training and the filmmaking resources they need to tell their stories and use their voices on screen. "I feel so passionately about women learning and figuring out how to powerfully and successfully get their voices heard, to be able to have those skills, to have that ability," Beckman explains. "I want [Global Storytellers] to be something that is documenting this experience, a kind of cool behind-the-scenes look at teaching women, females, female-identifying people, at whatever age they are, to use their voices through the power of filmmaking, storytelling and putting something in video."
Beckman acknowledges the barriers into the film industry that have prevented many underrepresented voices from breaking through. "I think the film industry feels very exclusive to try to get into. It's like, until you've had a job, you can't get a job," she admits. "But it shouldn't be that way, it shouldn't be this exclusive club that feels very unreachable." It's something which Beckman hopes to redress through Global Storytellers.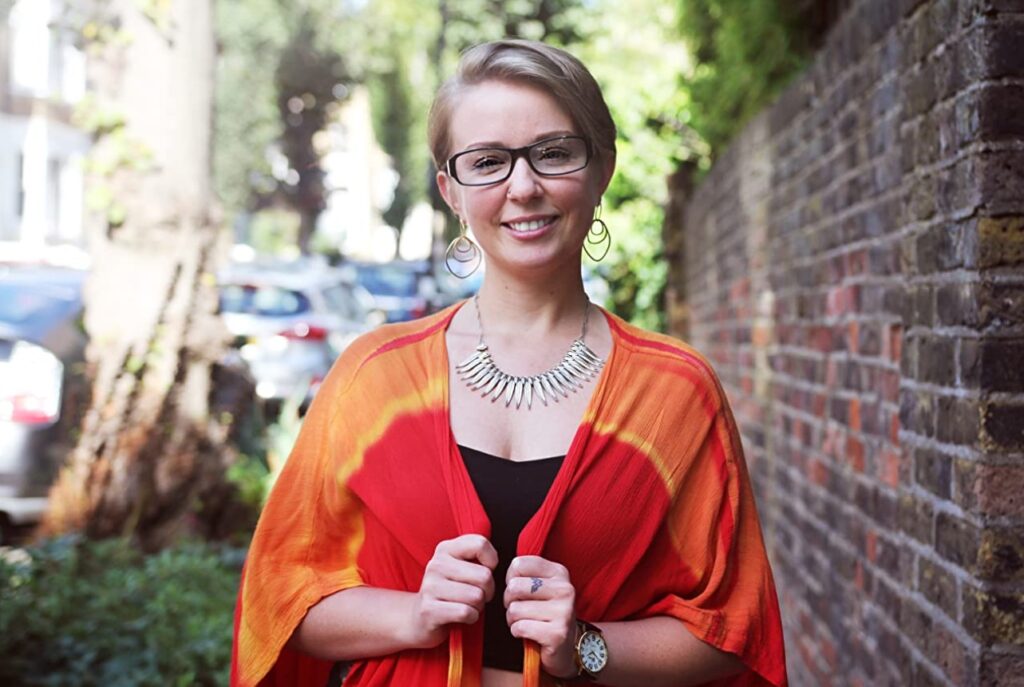 We catch up on working through lockdown and how Beckman has fared working from home. "Challenging, I think, in a word," she says. "I get so much of my creative energy and my inspiration from the people that I work with." Although Beckman is used to working from home as a freelancer, she has found her creativity curtailed by the pandemic. "Creating in a vacuum is so difficult. When you get stuck, there's no people to bounce ideas off…having someone else to create with just makes it so much easier to be able to share the workload, but also to have them help get around a roadblock in some way, and just be inspired by them."
But Beckman acknowledges there is a silver lining to working in isolation. "I think it has been good to prioritise… I have so many projects going, and I have such a long to-do list, so it's been kind of interesting to see what's shuffled to the bottom and push me to take some stuff off of my plate, if it's something that's not exciting me right now." Beckman explains that, "you're with each project for so long, you really need to be excited about them moving forward."
We discuss Beckman's rationale for choosing what projects to devote her time to. "My enthusiasm for projects that come across my desk is much bigger than my bandwidth to actually help those projects," she confesses. "I've been trying to be much better about saying, 'I love this project, and I think it's amazing, but I don't feel like I'm at a place where I can take it on or that I can do anything to help it.'"
Setting boundaries is crucial for Beckman, who admits, "we're still a small company, we're still very much in the growth phase so I have to be very careful. Although, as someone with a passion for seeing creativity flourish, this is not without its challenges… I do have a tendency to overstretch myself, because I want to help people," admits Beckman, "and I'm like, 'I see your creativity, I see the project and I want to try to see if I can help this along.' Sometimes I can, sometimes I can't, which is fine. You know, that's the way that goes."