In April 2020, Murder to Mercy: The Cyntoia Brown Story released on Netflix. The film followed the journey of Cyntoia Brown from her first trial after arrest to her finally receiving clemency years later. It was a beautiful film that addressed strong conflicts within the American justice system, and one of the reasons this movie was so powerful was the strength of the score.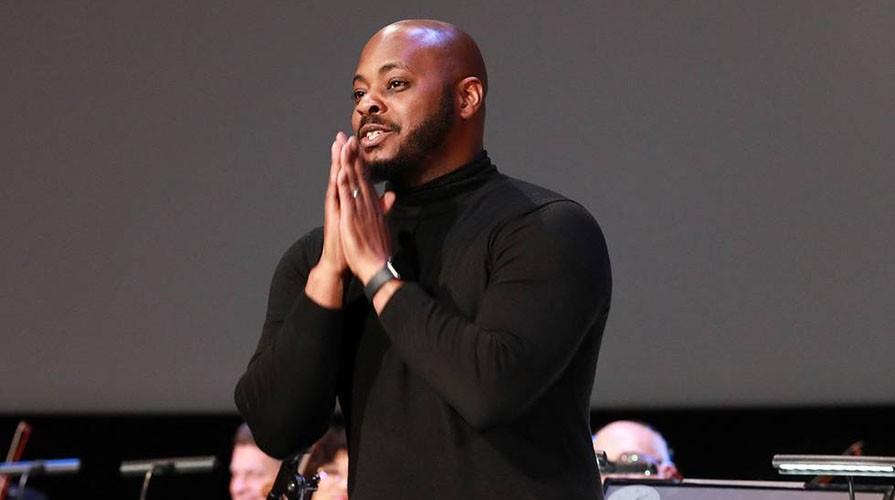 Jongnic "JB" Bontemps was responsible for the music composition. Although only eight years into his own journey, Bontemps has a varied list of credits behind him, including United Skates, Creed II and The Land. We spoke with the composer about his role in the creation of such a publicised story and his professional history.
What drew you to be involved in Murder to Mercy in the first place?
Bontemps: The introduction to Murder to Mercy was through another project called United Skates. A couple years ago when the TV Academy was launching their new documentary music award category, they invited me to come and present the music for United Skates as part of a live concert.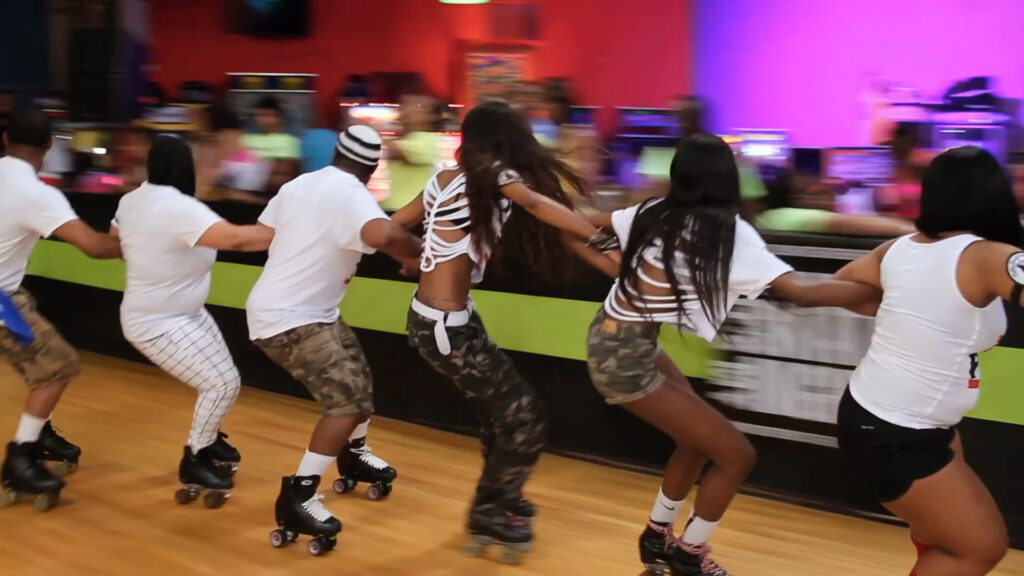 Unbeknownst to me, the director and producers for Murder to Mercy were in the audience. They later came up to me and said, "the minute we heard your music, we looked at each other and said, 'that's the guy for our project'."
What was your process for creating music that reflected the relationships and emotions of people in Cyntoia's life?
One thing that the music had to do was add energy and really pull you in like a current pulls you into a stream. It had to allow you to experience the story from [Cyntoia's] perspective. The way I achieved that was trying to add some rhythmic elements that can constantly add to the energy to the story.
The second one was connection. One of the great purposes of this documentary is to help us think that we don't have a 'one size fits all' type of judiciary system. It doesn't work. We need to take a look at people as individuals and understand their backstory, which requires, guess what? Effort and empathy.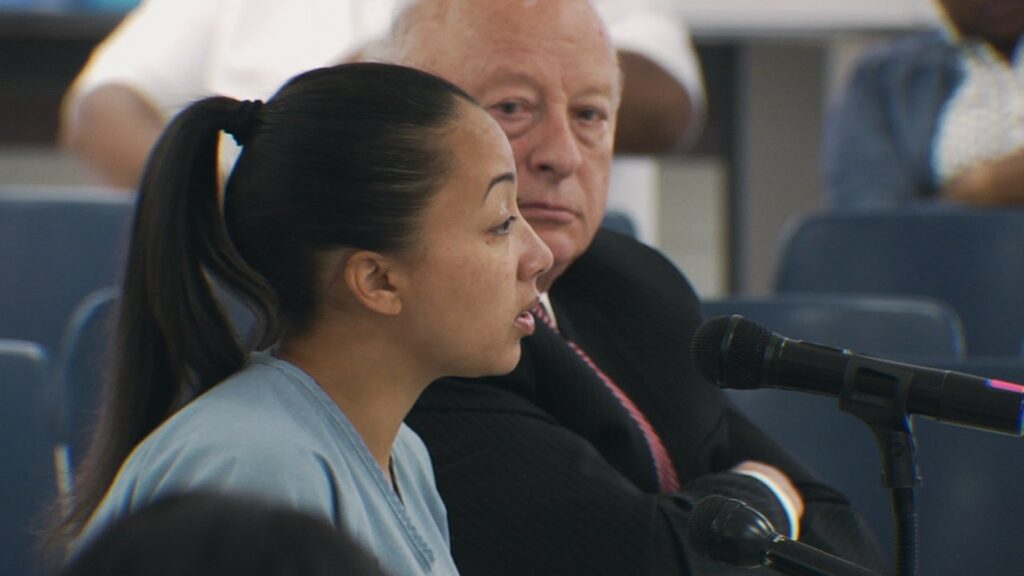 So the music had to create that empathy. The best way to do that was through organic instruments. There is nothing like having real players, real musicians, real instruments, pouring all that emotion into the score. They did a wonderful job really evoking the emotion that we needed. So much so that our director, Dan Berman, came out of a live session with a tear in his eye and said, "you know what, you have now introduced me to a live orchestra and I'm never going back".
[I also wanted to give the audience] a sense of instability. If we look at Cynotia's life, generations of abuse, being sex trafficked in her early teens, committing murder, given a life sentence at 16 years old – you can't get a more unstable playing field. [So I used bass notes]. If you take the bass away, now all of a sudden the music has no stability. I really wanted the notes to feel more like projectiles. Being an eighth note-off any sort of beat, and then really varying that from measure to measure, there was no sense of normalcy, no pattern that you can distinguish happening. We don't know where our footing is.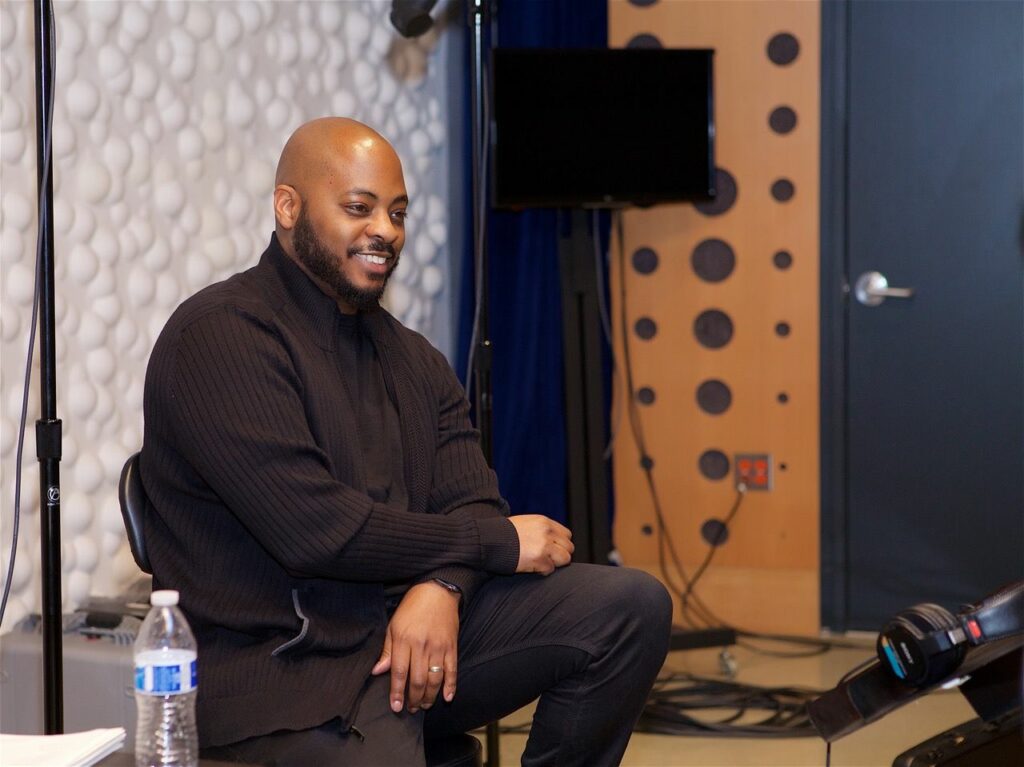 How do you think the music compliments the production of the documentary?
The thing that was important is that, especially in documentaries, that music really can't lead because we want to make sure that. We want the story of the characters to really be front and centre. The music is never there to lead. It's always there to confirm.
How long did it take to compose the music for Murder to Mercy from initial conception to final product?
They brought me on early. One of the benefits, especially for a documentary, is that it was the first cut that I saw. It was three hours long, and included, you know, everything but I got a sense of where they were going and I just started writing music, [focusing on] themes and ideas. I started sending it to the team and the editor, Megan Chao, started incorporating that material into her work.
It was a wonderful process of the music, informing the edit; the edit then informing the music. There was this wonderful synergy of going back and forth that really wouldn't happen if they had just given me a locked cut and said, "here, go ahead and score it".

It was a much longer process, but in the end, I think it worked out super well as things fit together. It was about four months [in total].
You've got quite an extensive portfolio. You've worked on all different genres. What was the project that you enjoyed working on the most?
I got a chance to work with Mark Isham on Godfather of Harlem, which is the epic TV series about Bumpy Johnson. I was surrounded by all of my childhood civil rights leaders on screen – Adam Clayton Powell, Martin Luther King, Muhammad Ali.
The music was also interesting because we had to meld in classic underscore, but [with] an urban slash modern vibe to it. [The process] created this interesting push-pull between the historical and classical aspects of it with a modern sort of twist to it.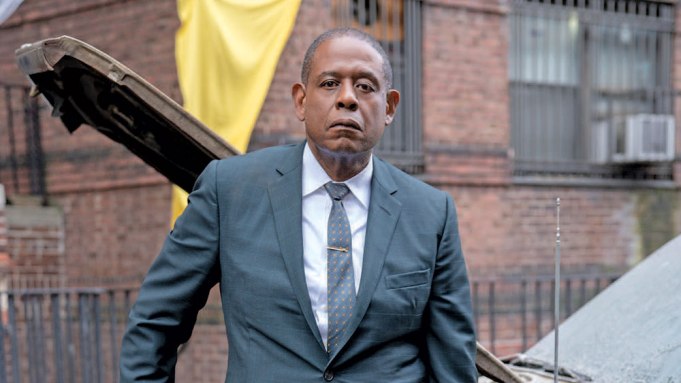 What is the dream project you would want to work on in the future?
If they were to make a black Captain America movie, it would be a dream for me to work on that. I would get a chance to really flex my urban cinematic sound that I have been honing over the years, but to do it on a Marvel scale.
My boys are such Marvel fans. That would really set me on the "My Dad is the Coolest" pedestal…well, at least for a couple months until I have to ground them!
How important to do you think music is when telling a story?
The music is not essential to tell a story. There are many films that are out there that have little to no music, [but] I believe it is a tool and like any sort of tool, it has to be properly employed and used at the appropriate moments.
Music is most powerful is where it's really being used as a storytelling tool and it's allowed to shine. It is not necessarily regurgitating what you see on screen but is trying to tell you something deeper.
What advice would you give to a young composer who wants to explore the creation of music in films, television, video games etc?
Don't try and compare yourself to anyone else's journey or think that what someone else did is going to be typical as to what you're going to be able to do because everybody's path is going to be different into this industry.

Start building relationships with people at your level. Someone from on high is going to see you in the masses of all the other people and pluck you out and say, "you're the one who's going to score my studio feature"? That's not going to happen.
Find those places that were people are making films, making independent films and start working with them, which means that maybe you have to offer your services for little to next to nothing. What you're doing is you're building relationships and you are building experience.
Read our review of Murder to Mercy.