Without a doubt one of the highlights of the 25th SCAD Savannah Film Festival – and there were many, with this year's red carpet attendees ranging from Kerry Condon, to Janelle Monáe, to Eddie Redmayne, to Lifetime Achievement Award in Directing recipient Ron Howard – was the Wonder Women: Producers panel, which took place at the light-filled Gutstein Gallery on a balmy October afternoon. Moderated as usual by industry vet Darrien Gipson, a specialist in diversity, equity and inclusion programming and the Executive Director of SAGindie, participants included English-Jamaican writer-actress-producer Nicôle Lecky (Mood, The Moor Girl),  American actress and producer Jurnee Smollett (Lovecraft County, Birds of Prey), English film producer Alison Owen (Elizabeth, Saving Mr. Banks), manager and producer Laura Berwick (Belfast, All is True), and indie icon and Killer Films founder Christine Vachon (Far From Heaven, Carol). Which meant that, including Gipson, half the panel were women of colour – split equally between sides of the pond – and representing multiple generations. Not a common sight on festival panels, let alone on industry boardrooms. Yet.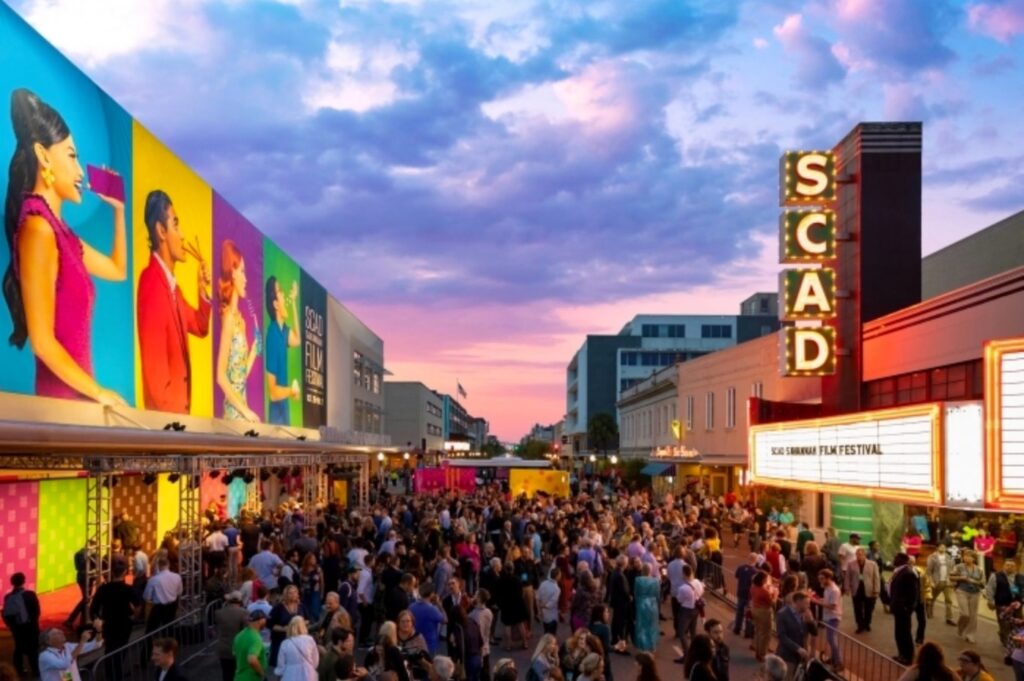 Gipson began the hour by pointing out that producing is a job that has "no hard definition and no particular road," and that everyone onstage had been engaged in this nebulous pursuit for at least "a minute" (i.e., "30 seconds or 30 years" in Black culture, she added wryly). So what had changed over that span of time? For Owen, whose filmography goes all the way back to 1991 – the same year Vachon's first feature, Todd Haynes' Poison, nabbed the Sundance Grand Jury Prize –, her message was regarding the medium. Television had largely overtaken her low-budget movie portfolio, and she found herself forced to cast roles much earlier simply because TV takes up so much of an actors' time. Not that she was complaining. If there was one thing the UK producer (and SCAD Savannah Film Festival Advisory Board member) had learned over the decades it was that producing is a profession in which you have to be particularly flexible and able to adapt. It's just not enough to fall in love with a story, the more relevant question involves viability: Can you actually conjure that passion project into reality?
This led Gipson to note that career sustainability is absolutely crucial – thus, you can never spend all your time on one project. Having several irons in the fire is the only way to make a living. Smollett, a producer who has been in front of the lens since she was 10 months old, concurred, though she never knew she'd been crossing lines since initially she was not even aware there were lines to cross. Starring in Kasi Lemmons' Eve's Bayou in the 90s introduced her to "indie film," which meant that she just viewed it as "the norm." And yet looking back it was a radical experience, with women filling so many key production positions – which may have influenced her decision, after getting one too many "terrible" scripts, to "selfishly" create content that she herself wants to see. Noting the shameful statistic that a woeful 3.4 percent of films over the past decade have been led by Black women (Gipson added that the percentage decreases dramatically when considering Indigenous women and other ethnicities), Smollett concluded that she no longer wanted a seat at the table. She wanted to own the table. (Cue a loud round of applause from the energetic Savannah College of Art and Design (SCAD) student crowd. Not for nothing is the SCAD Savannah Film Festival the "largest university-run film festival in the US.")
Beginning her career as a playwright, Lecky for her part had no expectation of ever doing movies – she just managed to get her work optioned (which brought in the BBC). Similarly, the multihyphenate pretty much fell into producing, as a result of wanting to "be in the meetings" and to have a say in all aspects of decision-making. With an eye to someday directing, Lecky is currently firmly focused on hiring women for all positions on her projects, of which she's very particular in choosing. This led Gipson to lament the fact that far too many filmmakers aren't choosy enough. She brought up one question she often gets: "Can you suggest a producer?" This struck the industry vet as akin to asking for an arranged marriage. "You can't just casually date someone for 10 years!" she exclaimed in exasperation.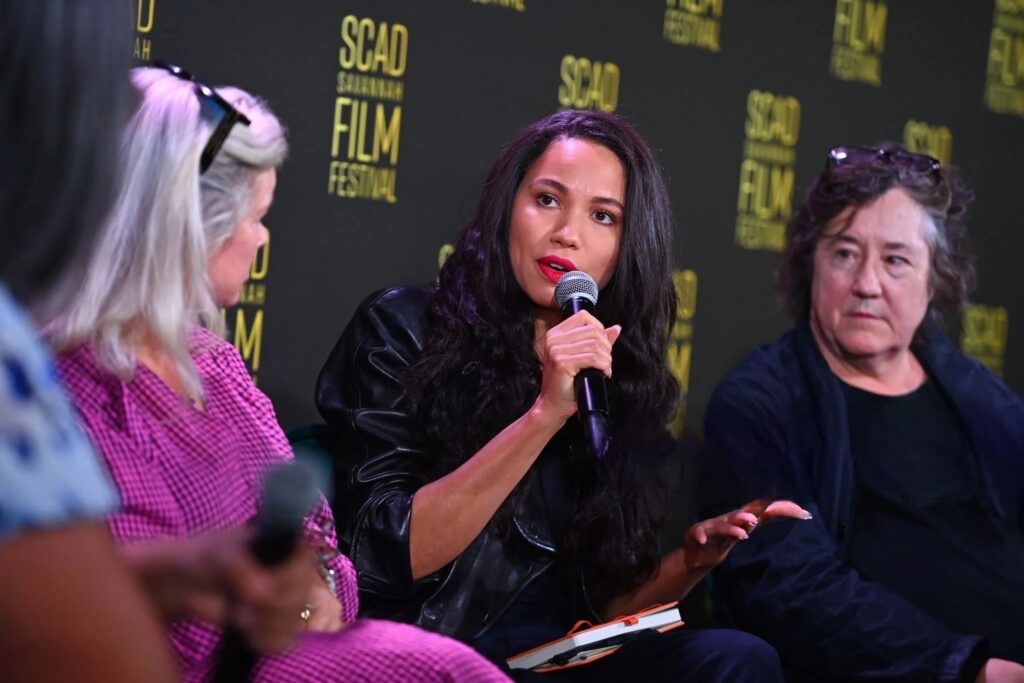 As for Berwick, who's long managed actors (including Kenneth Branagh for close to a decade), reciprocal relationships are key. Reflecting on the knighted thespian's latest, she admitted that her "heart sank" when she first learned of Belfast. "What am I going to do with this?" she wondered. And though crafting a film in the middle of a pandemic was far from ideal, her desire to make the dream happen, with her talent as a "strategic thinker" skilled in navigating through obstacles, overcame any hesitation. Berwick stressed that Branagh "sets the bar high" as a leader, which encourages everyone around him to enthusiastically follow. (Gipson added that the legendary actor's graciousness likely also plays a part in those around him wanting to give it their all.)
When an aspiring white female producer asked the panel to address the issue of fiscal responsibility versus "responsibility to the creator" during the Q&A, Lecky admitted that maintaining that balance is forever a struggle. There are things that "have to happen" and things that a producer can pass on. Which prompted Smollett to add that that there are always going to be painful moments. (Though Owen noted that movies are "where art meets commerce," and that "serving the vision" is ultimately what matters most.)
In closing, Gipson addressed the participants with "What do you know now that you wish you knew when you first started out?" Lecky was quick to offer one crucial piece of advice to her novice self: Be authentic both to yourself and your craft. Whether in art or life, "channeling your own voice" is always the right path to success.
The 25th SCAD Savannah Film Festival took place October 28th – November 4th.