There's an irresistibly familiar charm about Belfast – the city, that is. From the imperfect landscaping of its low rise red brick structures and the Lagan river peacefully snaking towards the harbour, to the rolling green hills that flank the outskirts, it's a deceptively animated capital city shielded by natural beauty and understated enough to appear almost insignificant from the outside.
It makes sense then to open Belfast (the film) with a celebration of iconic Belfast imagery. Notably, a swooping camera passes by the Harland & Wolff shipyard cranes, the humble sibling landmarks of Belfast which tower over the city. Director Kenneth Branagh ensured that the love letter to his childhood home would celebrate the vibrant city of culture that Belfast has become, with colour sequences opening and closing the film on either end of the black and white history held within.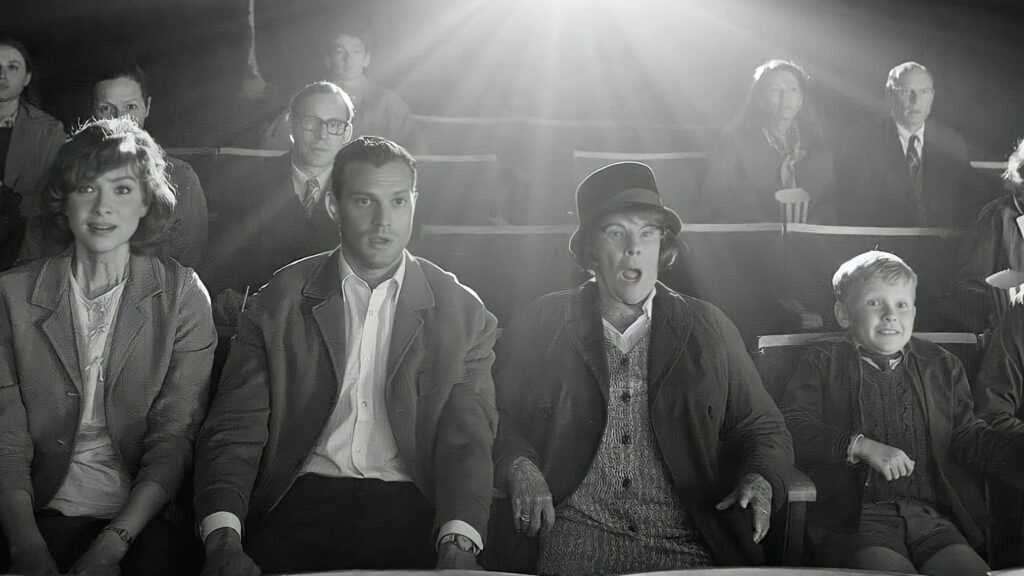 Branagh said it was lockdown that inspired the introspective film about his childhood, set in 1969 at the beginning of The Troubles. Following the wide-eyed and uncorrupted Buddy (Jude Hill), the film revolves around his working class family as they navigate their once idyllic home town on the cusp of civil war. One of Belfast's greatest strengths is this decision to not only focus on an era when Belfast and its residents were experiencing a time of great change, but a time when The Troubles were unfolding on a smaller scale – a time when Branagh was experiencing a loss of innocence.
In Belfast's opening moments, young protagonist Buddy is caught in the middle of a riot sparked by the presence of Catholics on a Protestant street. It follows closely after blissful scenes of bustling urban life, not only allowing the audience to witness a microcosm of a vast issue, but an insight into the deep complexity of The Troubles that extended well beyond Catholic versus Protestant. This is a recurring narrative choice in Belfast – to contrast moments of upheaval, sadness and grief with the near seamless resumption of pleasant, everyday life. Landing somewhere between gritty realism and romantic reimagining, the structure becomes jarring – we are never issued enough time to grieve the film's most powerful moments, so quickly does the story pivot between emotions.
Episodes of clash and violence are distressing and haunting, skilfully crafted to powerfully immerse the viewer into the chaos. This is followed almost immediately by eruptions of, admittedly, stellar musical choices including Belfast's own Van Morrison, but means these moments suffer from poor placement, regrettably throwing off the flow and putting a halt to any emotional journey we might be starting to experience.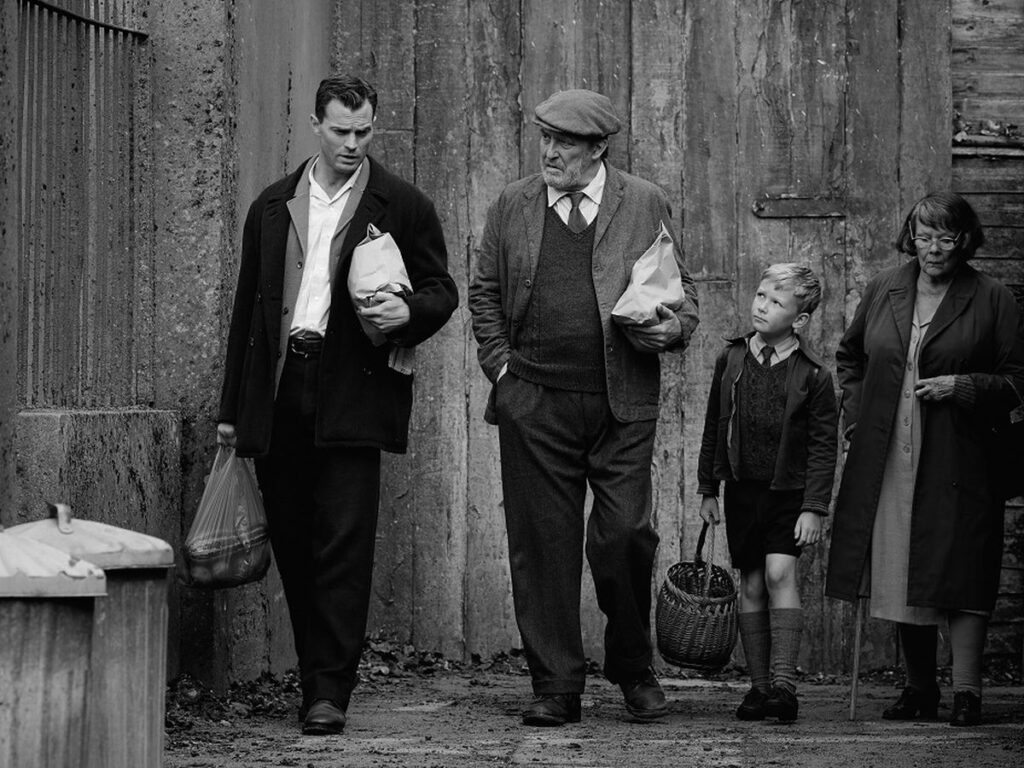 Jamie Dornan and co-star Caitriona Balfe deliver solid performances as Pa and Ma, as do Ciarán Hinds and Judi Dench as Pop and Granny – though Dench's comedic quips do border closely on caricature, with little room to explore her character with the same depth granted to her on-screen husband. But Branagh's script does lend itself to another type of realism, one that thoughtfully captures the universality of childhood moments: wanting to sit near the pretty girl in class; stealing a Turkish delight from the shop; a transportive trip to the cinema; dodgy advice from Pa to ace the maths test. These snippets of the good old days in real time are Belfast's most endearing attribute.
While Belfast's parting message is one of change, home and the heart, something about its disjointed delivery creates a disconnect that unfortunately prevents its audience from fully locking into the soul of the film. While it carries a certain vitality, Belfast hastily dips in and out of its most visceral moments, reluctantly leaving viewers one step too far out from the heart of Belfast.
Belfast is slated for release on February 25th 2022, distributed by Focus Features. The film screened as part of the London Film Festival 2021.