Emma Thompson is considered a multi-talented woman in the film industry. Since 1982, Thompson has tackled roles across all genres of films – from Nanny McPhee and Professor Trelawney, to Beatrice in Much Ado About Nothing; She has written scripts, produced and directed. And to top it all off, she has also been an outspoken activist against Hollywood's discriminatory norms.
In honour of her 61st birthday (we know, we can't believe it either), let us celebrate some of her most badass moments.
That time she reminded everyone to respect the scriptwriters
Thompson won an Oscar for her Sense and Sensibility screenplay, so she has some insider knowledge on the treatment of scriptwriters. During an interview with the Guardian, she said that it was common for films to start production long before the script is actually ready. She woefully pointed out the "merciless gag" that disrespecting scriptwriters has become in Hollywood, with people being removed without warning from projects, and barely receiving lip service when a good script is recognised. Although she said she wasn't sure how to fix it, she also vowed not to agree to films with unfinished scripts.
That time Thompson refused 'beautiful' roles
Thompson has said that she has never accepted a role where the character is described as 'beautiful'. She claimed that the "prescriptive and sexist" nature of Hollywood has led her to only take on character-led stories. It seems that her biggest concern is with how women's roles are written. During an interview with the New York Post she stated that, over the course of her career, women have gone from one extreme to another without breaking stereotypes.
"Women now invent the weapons and shoot the weapons and are tough and not allowed to cry," Emma said, "So we still have failed to explore and bring to the screen what being a woman is."
That time she wouldn't stand for careless words
We've all heard stories about Hollywood and their treatment of female co-stars. Famously, Judy Garland in the Wizard of Oz was ridiculed for her weight and given barbiturates as a way of controlling it, which ultimately resulted in addiction and death.
Emma Thompson, however, won't stand for this kind of abuse. She has stated, during an interview with Swedish talk show Skavlan, that she once confronted a producer during the production of Brideshead Revisited after a comment was made about her female co-star needing to lose weight. "And I said to them, 'If you speak to her about this again on any level, I will leave this picture. You are never to do that.'"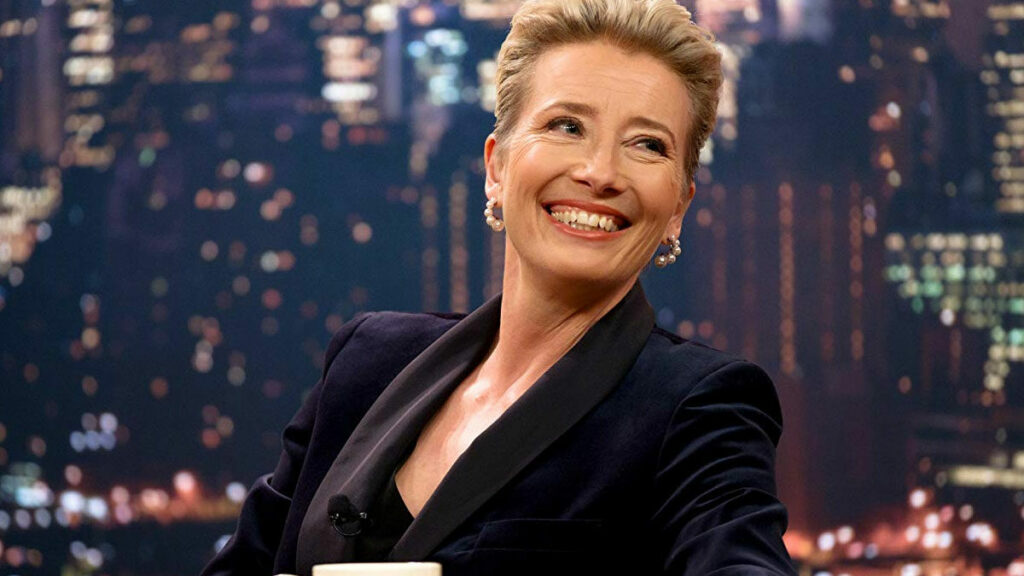 That time Emma Thompson stood her ground and walked out
Early in 2019, the actress left the filming of Skydance Animations' upcoming film, Luck. When the LA times asked for the reason of her departure, she refused to give an interview, instead forwarding the letter she had written to Skydance.
In the letter, she explained that her reason for leaving was to do with the new head of Skydance Animation, John Lasseter, who just months before had faced multiple allegations of sexual misconduct while at Pixar.
She writes, "If a man has been touching women inappropriately for decades, why would a woman want to work for him if the only reason he's not touching them inappropriately now is that it says in his contract that he must behave 'professionally'? If a man has made women at his companies feel undervalued and disrespected for decades, why should the women at his new company think that any respect he shows them is anything other than an act that he's required to perform by his coach, his therapist, and his employment agreement? The message seems to be, 'I am learning to feel respect for women so please be patient while I work on it. It's not easy.' Much has been said about giving John Lasseter a 'second chance.' But he is presumably being paid millions of dollars to receive that second chance. How much money are the employees at Skydance being paid to GIVE him that second chance?"
One person cannot change everything within the industry, but they can continue to make noise and challenge the norms; Emma Thompson is one of those people and, at 61, we look forward to many more years of her telling Hollywood how wrong they are.