Emma Thompson stars as Katherine Newbury, a Miranda Priestly-style, veteran late-night show host fighting to stay relevant after decades on the stage. When she's accused of having lost touch and even hating women, she demands that her second-in-command Brad (Denis O'Hare), hire a woman to the all-white, all-male writers' room, in an attempt to smooth over diversity concerns.
Enter Molly Patel (Mindy Kaling), a former quality control supervisor at a chemical plant with no writing experience, who had to win a competition to even land the interview. It's a comically exaggerated 'diversity hire' scenario, the other writers quipping that women of colour, particularly in Hollywood, now get handed everything over their qualified, white male counterparts. It's tongue-in-cheek and all too believable.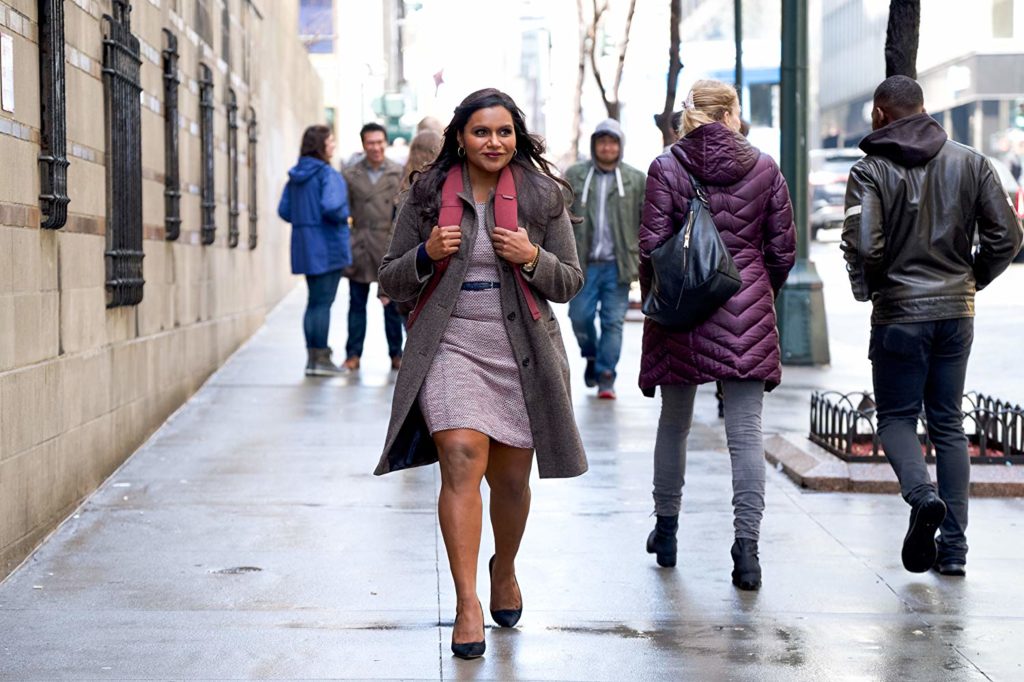 Molly's honesty and enthusiasm are not well-received by her co-workers, who let her know that this boy's club isn't ready for change. But Katherine, whose network just informed her that due to her sliding ratings, she will soon be replaced by 'dude-bro' comedian Daniel Tennant (Ike Barinholtz), goes into crisis mode and tries to save her show. And Molly may well be the one to help her do it.
Mindy Kaling's script deftly and wittily brings forward ideas of glass ceilings, diversity, external and internalised misogyny, and inter-generational feminism without ever feeling forced or preachy. With late night as the backdrop, the film weaves light satire, political comedy and witty gags to create a wonderful and timely workplace comedy.
A romantic sub-plot involving Kaling's character and one of her co-writers feels unnecessary, even when considering how little screen-time is actually devoted to it. And despite the fact that it quickly become sidelined in favour of the professional womance between the two leads, their existence still does some harm to the pacing and direction of the narrative.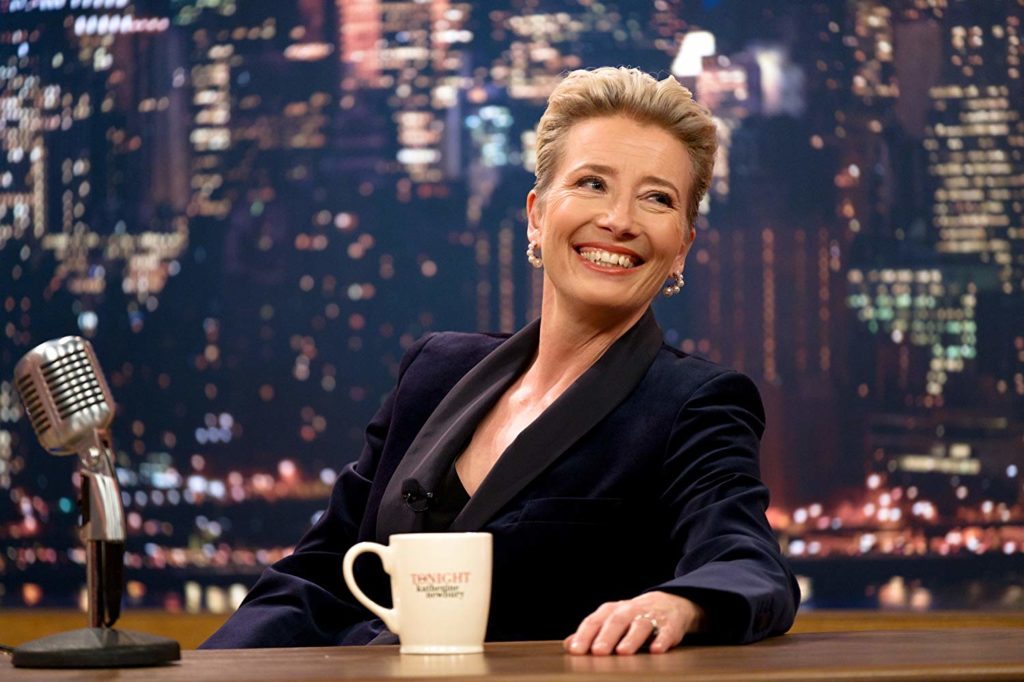 Late Night also has its emotional cores, though it at times stumbles in focus between Molly's idealism and dreams, Katherine's relationship with her ailing husband (John Lithgow), and the strained relationship between Patel and Newbury. The film is at its best when it centres on the relationship between two women from different cultures and generations, as they fight to succeed in a sexist and rigid work environment. And when it does, this film shines bright.
The overall arc might be predictable, but that doesn't mean that Late Night is all laughs and no bite. It refuses to just be an overly-optimistic, rose-tinted story about a woman of colour succeeding against all odds, and rather demonstrates how Molly is pushed to navigate the systemic obstacles in her way. The writing is clearly informed by Kaling's own experiences in the industry, bringing a fascinating dichotomy to her film of sharp political commentary and warm, uplifting comedy.
Late Night releases on the 7th June, distributed by Entertainment One.