If stylish, witty and suspenseful thrillers are your thing, The Outfit might just be the tailor-made film for you.
Set in the wintery fifties of Chicago, Graham Moore's feature directorial debut sees Mark Rylance play a meticulous and outwardly delicate cutter/tailor. Only ever referred to as 'English' by his counterparts, this tailor makes fine clothes for the only people around who can afford his services – the mob. Specifically, his regulars include man-in-charge Roy Boyle (Simon Russell Beale), his son Richie (Dylan O'Brien), and Roy's apparent right hand man Francis (Johnny Flynn), a relationship that causes Richie much resentment.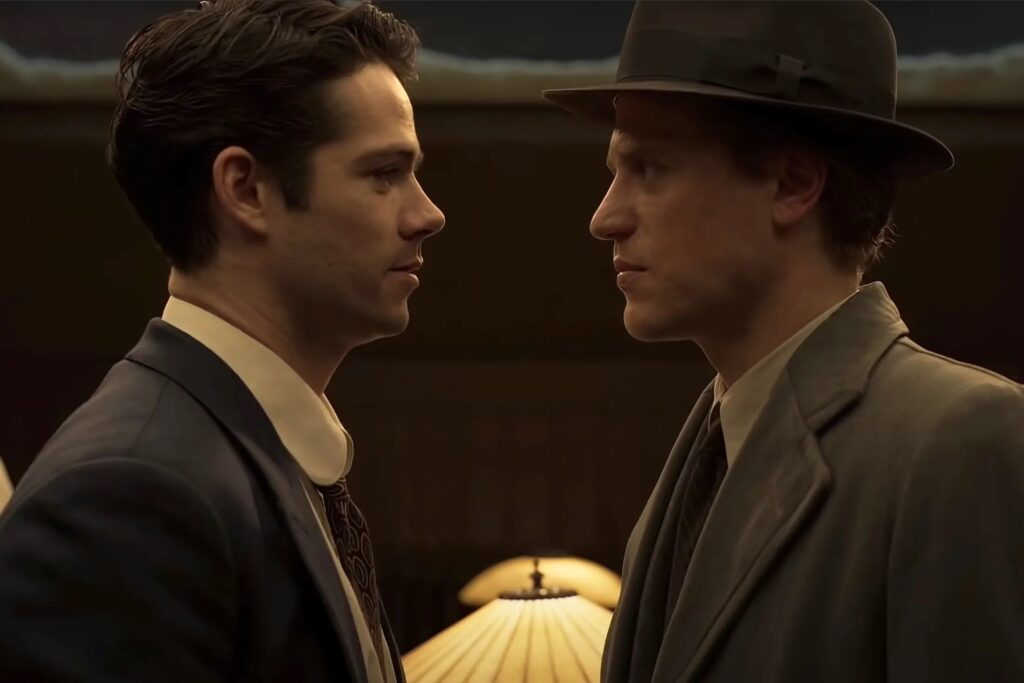 English is reserved and guarded in the beginning, allowing only rare glimpses of emotion and a subtle protectiveness towards his receptionist Mable (Zoey Deutch), a young woman who longs to leave Chicago and her difficult past behind, and to start her dream life in London.
Things start to unravel when Richie is injured in a failed attack-turned-ambush on a rival gang, and he and Francis have no choice but to retreat to the safest place they can think of – English's shop. Tensions mount when accusations are made of a mole inside the organisation, with Richie and Francis pointing fingers at each other. Chaos, shoot-outs and betrayal inevitably ensue, the allegiances of each character questioned at every turn.
Despite the bulk of the film being confined to one location, The Outfit remains both fast-paced and thoroughly gripping while still allowing each character their moment to shine. The screenplay, co-written by Johnathan McClain and Graham Moore – who also penned the Academy Award-winning The Imitation Game – delivers a thrilling and intricate story full of twists and turns to keep you guessing until the very end.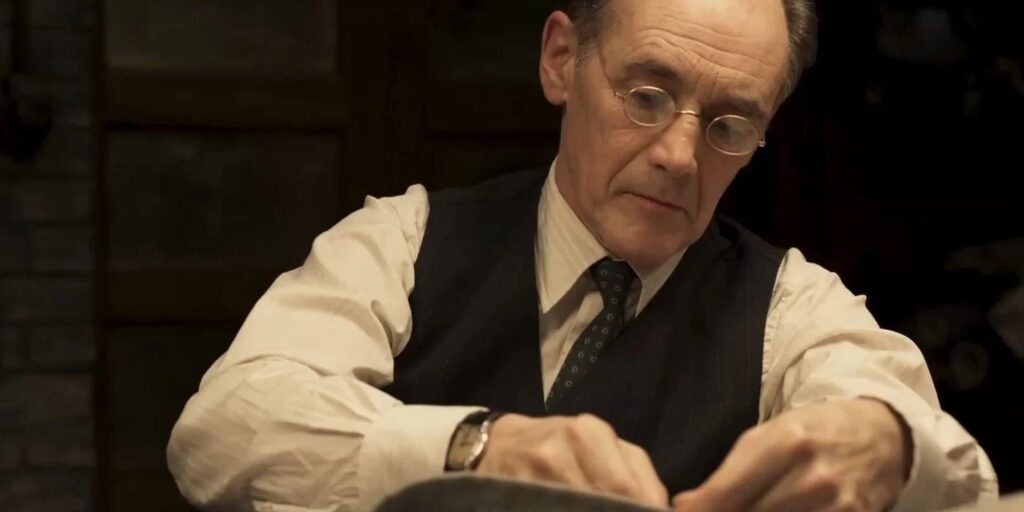 Rylance shines as English, the nature of the film allowing him to showcase his range as deceit and betrayal reign supreme. O'Brien and Flynn also imbue their roles with heated intensity as two conflicted gangsters blinded by ambition, while Deutch holds her own delivering a nuanced performance as the enigmatic Mabel.
The cinematography is at times a little too polished, but Sophie O'Neill and Zac Posen's sharp, elegant costume designs, along with the grand yet minimalist production design by Gemma Jackson and Alexandre Desplat's score are some of the film's strongest aspects. Desplat's themes sweep through the film, a gorgeous blend of orchestral and jazz pieces that not only add to the growing tension but enrich the film's smoky, noir atmosphere to fantastic effect.
As a directorial debut, The Outfit is nothing less than outstanding, but even as just "a film", it is without a doubt a worthy addition to the crime drama genre.
The Outfit is out in cinemas now.