We all know of the DeLorean, the iconic car that lit up screens in the Back to the Future trilogy. What is perhaps lesser known is the true story of its inception; the story of how its creator, John DeLorean, was the pawn in a sprawling game of cat-and-mouse – this is the story that plays out in Nick Hamm's Driven.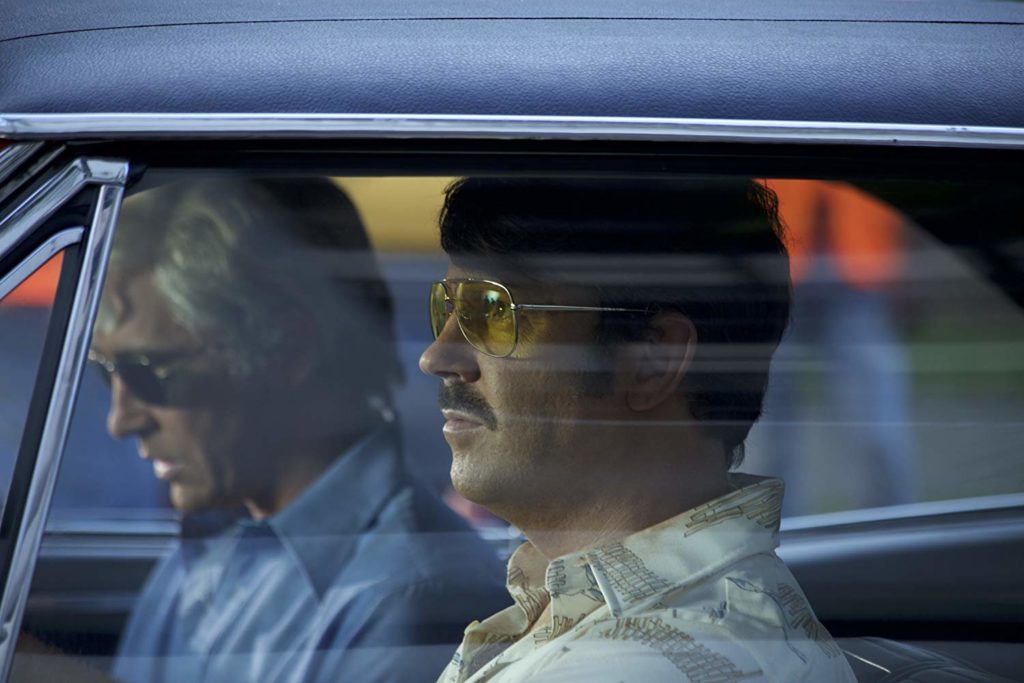 When car tycoon DeLorean (Lee Pace) finds himself going broke trying to reinvent the future of automobiles with his titular creation, he is forced to find more unsavoury forms of income. However, Hamm's interpretation of the story is told through the eyes of Delorean's deceitful neighbour Jim Hoffman (Jason Sudeikis) – a crooked pilot turned FBI informant trying to save his own skin. Tasked by agent Tisa (Corey Stoll) to bring down drug lord and former friend of his, Morgan (Michael Cudlitz), or face jail time, Hoffman reluctantly agrees to do so. At least until he sees a sweeter deal emerge when Delorean also gets himself entangled in the crossfire.
Hamm's retelling of the events flows at a breakneck pace; we open towards the end of the narrative, with Hoffman recounting the details before a jury. From there, the narrative jumps between subplots and timelines like a car shifting through gears. It's jarring at times, but Colin Bateman's script lends itself well to the frenetic energy; once you – if you excuse the pun – strap in and the film finds its footing, it's quite an entertaining ride. It can feel like well-tread material at times if you've seen any similar crime capers (American Made is one that comes to mind) and the characters lean into rather archetypal roles but the sheer energy Hamm, and his cast, inject the story with keeps it light on its feet and easy to enjoy. The story is just so grandiose and fascinating that it's hard not to be engrossed by it all.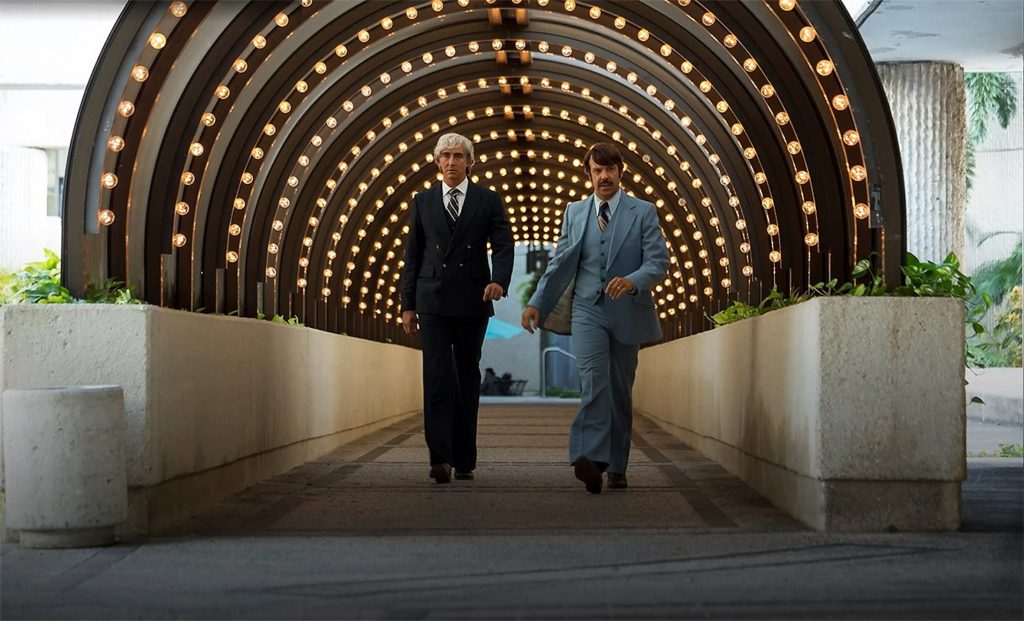 Pace and Sudeikis both give great performances; it's their friendship that's the heart of the film and the larger-than-life characters play very well off one another – despite their dissimilar lifestyles, they both suffer from an identity crisis and find a sort of respite amongst each other's company. It's a beautifully realised dynamic that works well when the film peels back its more emotional layers; there's a real authenticity to their relationship and their struggles that makes them easy people to root for and invest into. Pace, especially, gives a more stripped-back performance as Delorean – cold, calculating, emotionally unpredictable. They're clearly having a blast with the material. Hamm's direction is slick and stylish, and the period feels alive with colour and luscious costume design. Bateman's script is full of heart and wit and there's a great sincerity to the proceedings that makes it soar.
Despite some of its genre trappings, and at times jumbled structure, Driven feels like an old-fashioned crime caper – a film anchored by its strong story and performances, executed with such energy and panache that it's hard to not get caught up in it all.
Driven is out in cinemas now.