When the pandemic happened in 2020, Michael Bay would have been at a fork in the road. Coming off the back of one of Netflix's most expensive and audacious productions in 6 Underground, one would forgive him for wanting to take some time to put his feet up and relax. But anyone who's watched a Bay film will know the man isn't the relaxing type. Instead, he responded to moviemaking's siren song with Ambulance.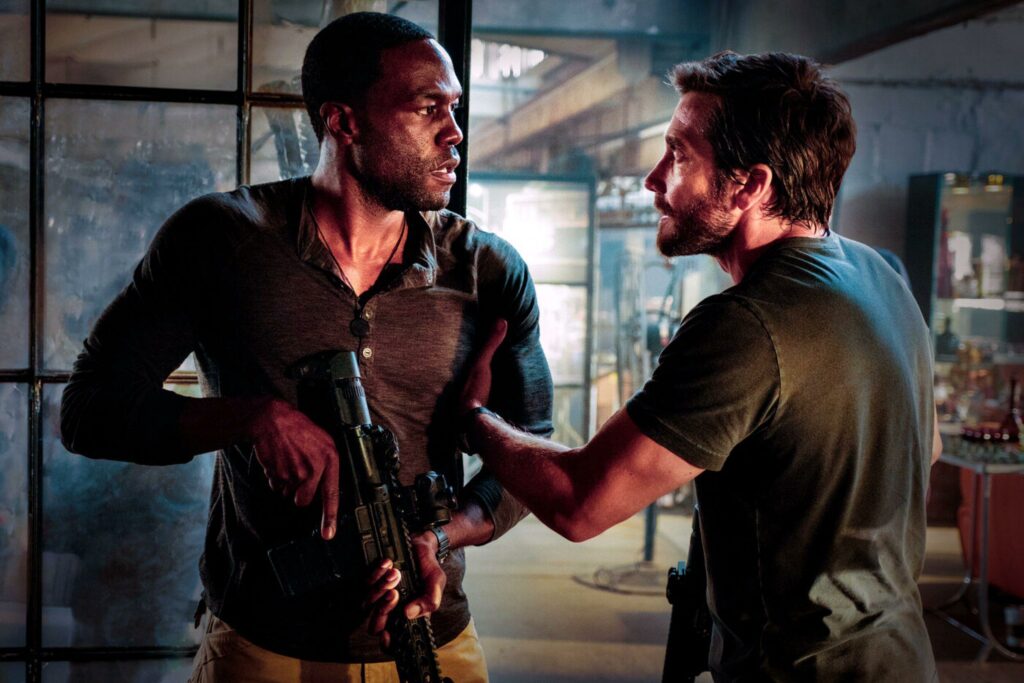 While Jake Gyllenhaal continues in his mission to remake the entirety of Danish cinema for an American audience (Two Brothers, The Guilty), it seems Bay set out to answer a question that has long plagued fans of Mad Max: Fury Road: "George Miller made a masterpiece in the desert but could he do it in downtown Los Angeles?".
So with the LA streets quiet and empty due to lockdown and armed with a modest (for Bay, at least) budget of $40 million, he set about delivering an adrenaline-pumping thrill ride which tips its cap to action master Tony Scott and several other filmmakers.
Ambulance wastes no time in setting out its stall. After leaving the Marines, Will Sharp (Yahya Abdul-Mateen II) is desperate for money to pay for his wife's cancer treatment. Unable to secure employment, he visits his estranged brother Daniel (Gyllenhaal) who offers him the chance to make some fast cash in exchange for taking part in a "simple" bank heist. Of course, anyone who has ever seen a heist film knows there is no such thing. Before you can even say "Hands up, this is a robbery", the brothers are already escaping in an ambulance carrying an injured cop (Jackson White) and a paramedic inside (Eiza González), being chased by every cop car in LA.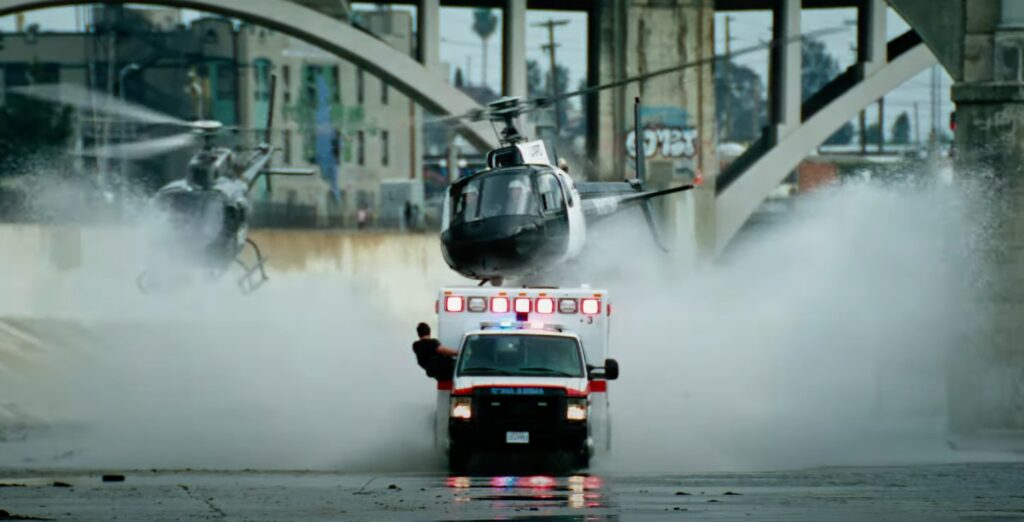 Of course, like the original movie, it could have had more to say on the country's failing Healthcare system (Sharp is unable to claim insurance for his wife's cancer treatment and is abandoned by the system) – but Bay is not looking for political criticism or observational subtleties. Anything akin to social commentary is quickly thrown out the back door of a moving ambulance, in favour of staying on a one-way track to excitement. In that department, Bay turns the nitrous boost all the way to 11.
Many will be surprised to hear Bay's latest is an adaptation of a 2005 Danish film of the same name, given how the screenplay feels like a cut-and-paste amalgamation of other films: the bank robbery gunfight from Heat, the central protagonist bickering dynamic from Unstoppable, the getaway sequence from Baby Driver are just a few examples. Then, Ambulance delivers a car chase that never once takes its foot off the gas in its 136 minute-run. Forget the characters, the audience may be the ones calling an ambulance due to sheer exhaustion after this film.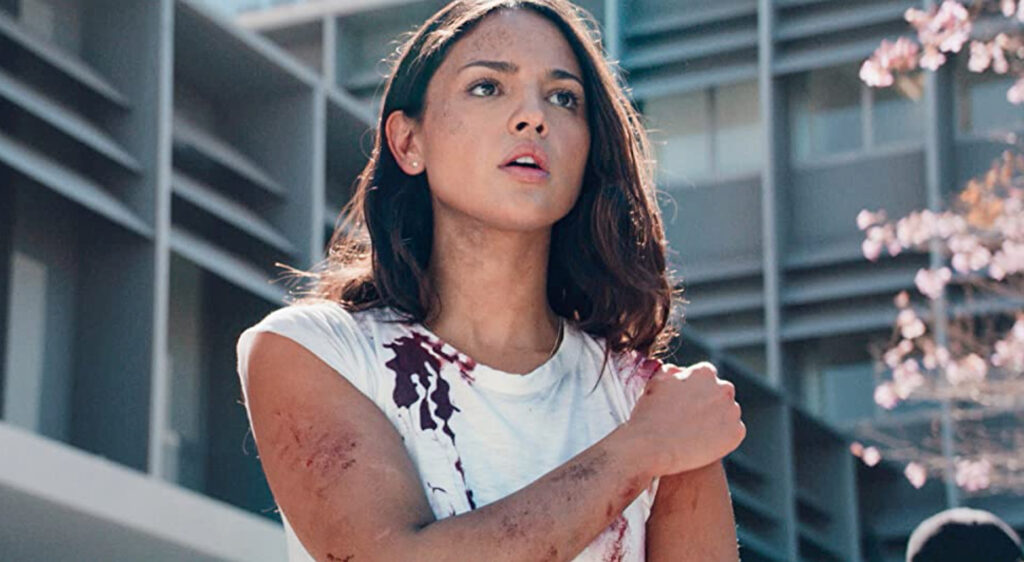 But the real reason why viewers will stay with it on this insane journey is due to the strength of the three central performances. González infuses her paramedic with an exterior steeliness, but one that slowly begins to show cracks as the pressure mounts. Meanwhile, Abdul-Mateen II continues to exude the star quality he has calmly been generating over the last few years. And as for Gyllenhaal? His performance is as wild and erratic as the cinematography but he is gripping, compelling and surprisingly funny as the dangerous bank robber.
In every way, this is the most Michael Bay film he's ever done. Maximum Bayhem, as it were, a fact that's only doubled down on by one cop's meta reference to two other Bay flicks, The Rock and Bad Boys. Ambulance invites you to strap in, put the pedal to the metal and enjoy. One imagines Bay emerging after the screening dressed as Maximus from Gladiator screaming "Are you not entertained?!". Yes Michael, we are!
Ambulance is in cinemas now.