"Who else would dare believe another world was possible, spend the good days readying for it, and the bad days shedding tears that it has not yet arrived? Who else would be reckless enough to dream…a black woman's future?"
These words punctuate the end of Dr. Saidiya Hartman's Wayward Lives, Beautiful Experiments, her most recent work in re-envisioning the course of history by way of the often erased and deliberately displaced voices of Black women and girls. She forms an alternate narrative to white colonial history by finding the voices of subjects often unnamed in archival documents. In these ways, Hartman radically rethinks the foundations of both past and future to push for "another world" in which Black people's lives do not exist solely under the constrictions of white supremacist ideology.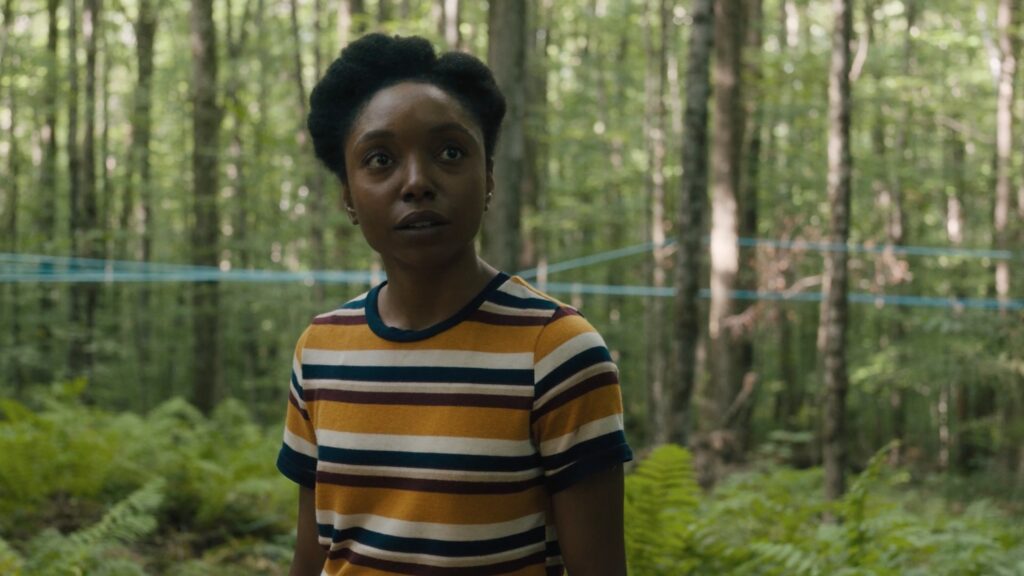 Watching Annalise Lockhart's directorial debut, the short film Inheritance, reminds one of Hartman's project. Lockhart, known for assistant directing, producing, and acting in HBO's Random Acts of Flyness, Kitty Green's The Assistant, and more, deftly creates a film that is surreal and hopeful, Afrofuturist yet very present. Inheritance centres on a Black family haunted by the ghosts of white people in their home state of Vermont. Throughout the film, Norra and her family must reckon with the ghosts' presence on their family land, as well as tackling issues about their right to life in rural New England.
The film begins with a birthday party; Norra (Victoria A. Villier) and her brother Tucker (DeLeon Dallas) are gifted the deed to the family plot by their father Jeffrey (Ron Brice), bought four decades prior in 1983. But the joy of their family legacy is marred by a voyeuristic presence. Someone – or something – is watching the house. Right as the deed is passed on, we jump to the sight of our first ghost, pale and blueish, with flame-like eyes piercing through the window.
That moment immediately grounds viewers in Inheritance's part-horror, part-science fiction exploration of Black existence in the United States. The occult and supernatural elements feel grounded and, paired with the historical and present realities of violent Black disenfranchisement from the US, these compound into an engaging, convincing watch.
Inheritance's white ghosts – terrifying, ash-coloured and disturbingly quiet –haunt every part of the rural Vermont forest, day and night. While Jeffrey reveals that he's been able to see the ghosts for decades now, older son Tucker and daughter Norra only gained the sight more recently. Why the ghosts haunt Norra's family property is an open mystery: they are, as Lockhart said in an upcoming interview with Outtake, "ambassadors of the earliest colonisers of that area." The land of New England has seen white Europeans' genocide of the Indigenous peoples and cultures of what we now call Vermont, the ancestral land of the Western Abenaki people. Vermont's land has also seen the enslavement of Black peoples and is, as the rest of the country of the United States, embroiled in the continuing histories of imperialism.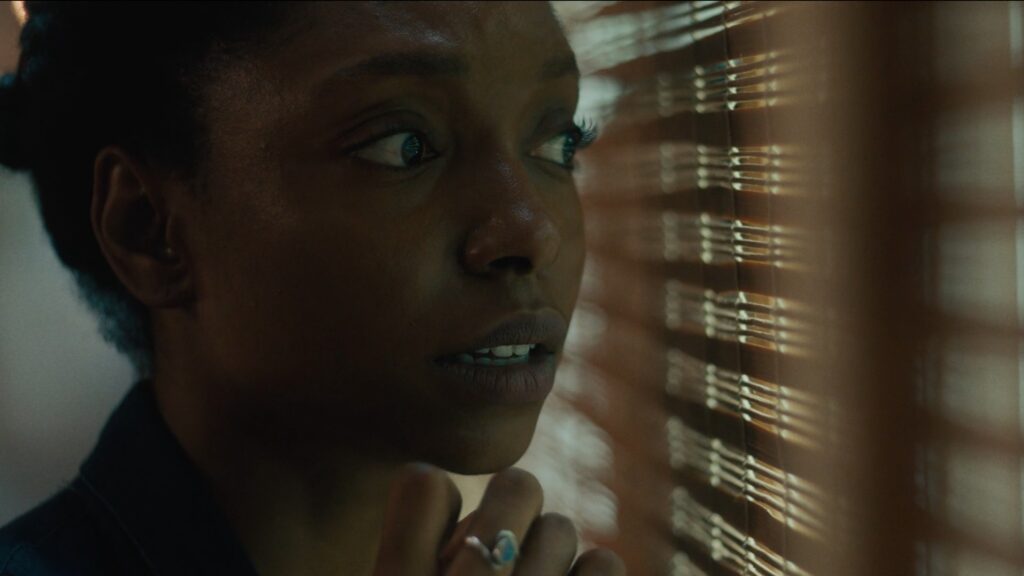 Along with the ghosts' presence, this family must contend with their own questions of ownership of, desire for, and entitlement to land and safety. When Tucker asks Norra what the ghosts make her feel, she responds that they make her feel "wrong". Later, Brice gives a stunning monologue about the years he spent being watched by ghosts and how their creating an atmosphere of terror made him feel like a "bad father". The ghosts and their voyeurism evoke the idea of slow violence, of steadily breaking down this family's morale until they leave or die.
But Inheritance, in Hartman's words, dares to believe that another world is possible. Whereas much mainstream of film and television often languish in violence toward Black people – recent examples include the incredibly controversial Them – Lockhart's film expunges these ghosts by imagining worlds in which they do not hold power over Norra and her family. The shift happens with Tucker's introduction of the McCoy field.
The McCoy field represents the possibilities of new Black worlds. Powered by the Vermont maple trees, the McCoy field turns all of those who enter it, invisible. It is also this film's use of the field that propels it beyond many of the current scripts defining media depictions of Black life. As a device for defying the white ghosts' quiet violence and a means for seeking an existence outside of the white supremacist ideologies of the US, the McCoy field is a beacon hope.
In its beautiful use of Vermont landscapes, brilliant acting, and the manipulation of its occult and sci-fi elements, Inheritance makes its audience rethink their worldview in every minute of its short runtime. And, with its recent win as the Best U.S. Short film at Palm Springs International ShortFest, this film is certainly one to watch for future Oscar nominations.
Inheritance has yet to receive a release date.