My New York Year, which was previously billed as the more bookish My Salinger Year, is a sensitive adaptation of Joanna Smith Rakoff's 2014 bestselling memoir from Canadian writer-director Philippe Falardeau. College grad Joanna, played by up-and-comer Margaret Qualley (Quentin Tarantino's Once Upon a Time… in Hollywood), dreams of becoming a writer and making it in the Big Apple. In the meantime however, NYC rent isn't cheap, so our protagonist lands herself an entry level position at a literary agency – one that counts famed (albeit dormant) 'The Catcher in the Rye' author J.D. Salinger among its clients.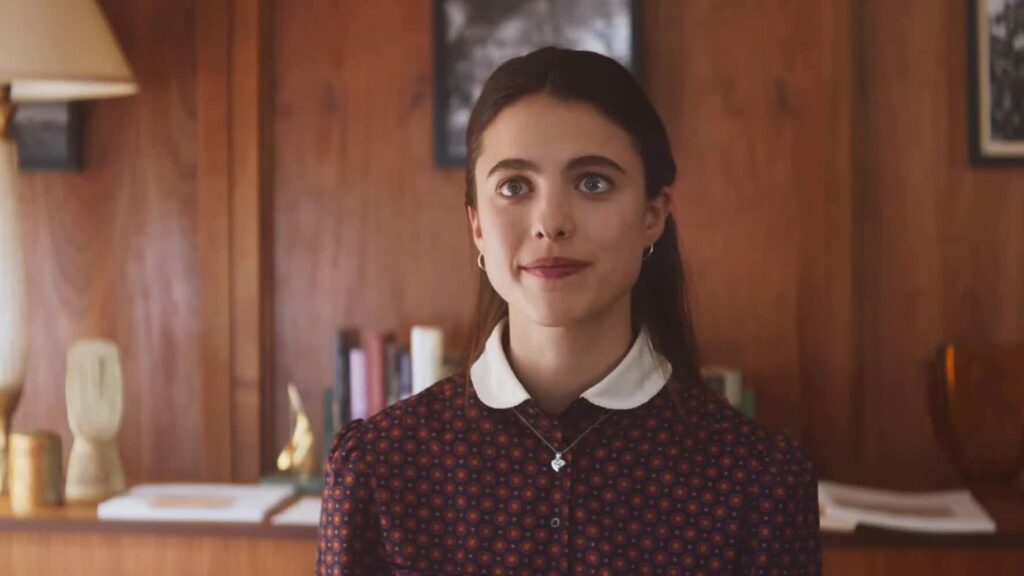 Joanna's job is to read, reply to, then shred all of Salinger's fan mail, responding every time with the same pre-approved answer: essentially, "Thank you for your letter. We cannot pass it on to Mr. Salinger as he does not receive fan mail, so please stop sending it." As she vets them, however – a precaution put into place following the disturbing case of Mark David Chapman, John Lennon's killer, who claimed to have modelled his life on Holden Caulfield – the letters' authors appear in vignettes, speaking directly to camera from all corners of the world. Their stories range from funny, to touching, to unsettling; and as Joanna becomes increasingly entangled in their lives, they show up in times of emotional need like ghostly apparitions. It's a creative touch that, along with an out-of-the-blue, imagined dance scene at the Waldorf Astoria, lends My New York Year a dose of gentle charm.
Unfortunately, Falardeau fails to carry this dreamlike quality all the way through. It seems like a missed opportunity, since the rest of the script lacks the energy or grit to convincingly land the 'creative ingenue making it in the big city' genre beats. Qualley also feels miscast. Though graceful in her performance, she lacks the magnetism to make the role compelling – though she's certainly not helped by a script that hinges everything on Joanna's dreams of being a writer, yet fails to ever demonstrate that passion. Her best scenes are ones she shares with her boss and reluctant mentor Margaret (Sigourney Weaver) but, again, this thread fails to convince since it's quickly downgraded in favour of Joanna and Salinger's vague connection. As a result, both relations feel inconsequential.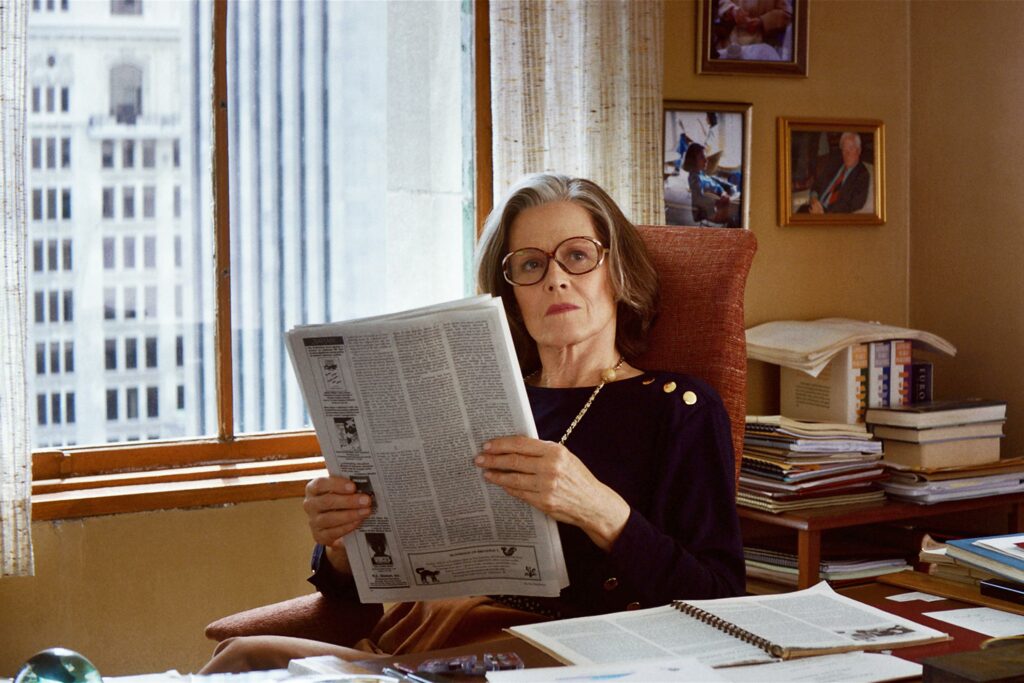 My New York Year clearly intends to be a charming, understated coming-of-age story, but is missing the spark and tonal direction it needs to prove memorable. Instead, with its out-of-touch and emotionally closed-off authority figure, a protagonist who regards her current job as nothing more than a steppingstone into her actual career, an incredibly patronising boyfriend (Douglas Booth), and even a big opportunity work trip – though the Georgetown University campus is no Paris fashion week – it's difficult not to see My New York Year as a dulled, quaint film quickly forgotten in the shadow of a better movie: The Devil Wears Prada.
My New York Year releases on digital May 21st.