Orson Welles was just 24 years old when he was given a blank check to write, star in, produce, and direct any creative endeavour of his choice. In 1940, Herman J. Mankiewicz, nicked-named Mank (Gary Oldman), is recovering from a broken leg sustained in a car accident when Welles taps him to write the screenplay for his first feature film. Directed by David Fincher, Mank tells the story of the oft-overlooked screenwriter and his work developing the script for Citizen Kane (1941), a movie often regarded as the greatest film in cinematic history.
Hollywood loves movies about movies, but Mank is also a movie within a movie. The film moves between Mank writing and dictating the script from bed, often drunk, to the events of the years prior that would influence his work on Citizen Kane. As well as justifying Mank's fight for a writing credit, the film also explores the political power of media tycoons in old Hollywood during the Great Depression.
As the titular Mank, Gary Oldman gives a compelling and expected performance. The only problem lies with the fact that Oldman is playing a 43-year-old, which is difficult to believe. Amanda Seyfried meanwhile, who plays actress Marion Davies (who is thought to have inspired the character of Susan Alexander Kane in Citizen Kane), is initially dismissed as the butt of the joke but becomes more layered as the film goes on. In a film where many of the peripheral characters are more interesting than the protagonist, she stands out as the most captivating. There is also a lot about this film which seems overly pretentious, from shooting in black-and-white to the use of screenplay slug lines to establish time and place, but its biggest flaw is its obvious Oscar baiting, which often manifests as the actors over-acting.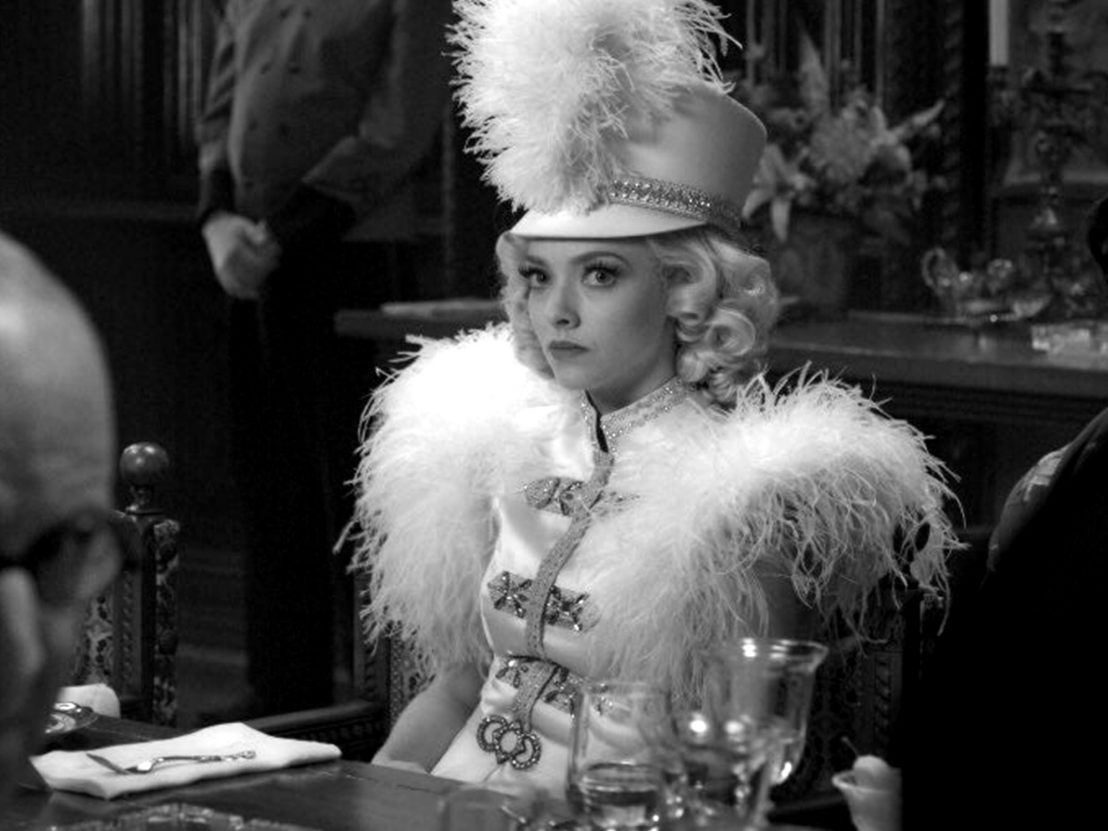 Visually, Mank is always impressive. It is an homage to old Hollywood and makes many visual references to Citizen Kane. However, it is worth noting that enjoying Mank does not require an encyclopaedic knowledge of Citizen Kane, nor of the decades of conversation surrounding its authorship. Through the running flashbacks, we learn about the political and socio-economic landscape of mid-30s in Hollywood. It would be easy to tell the story of a tortured genius going head-to-head with greedy studio tycoons but, like Citizen Kane, Mank is far more ambivalent. It instead exposes the role of art in influencing politics, notably through the studio heads' corporate conspiracy to take down a socialist candidate's bid to become governor of California.
David Fincher is known for his precise, meticulous and often cold filmmaking techniques. On-set anecdotes often paint him as a caricature of himself, from the way he lined up dozens of laptops for Andrew Garfield to smash in one scene of The Social Network (2010), or how he digitally added hair to Jake Gyllenhaal's knuckles for Zodiac (2007). Mank however, seems to be his most personable film to date. Working from a script by his late father Jack Fincher which was completed in 1997, Mank is, at its core, a defense of the screenwriter. The script is mainly based on film critic Pauline Kael's 1971 New Yorker article, a 50,000-word essay contradicting the myth of wonder boy Orson Wells and his solo creation of Citizen Kane. It debates ideas surrounding the myth of the auteur which, interestingly, Fincher himself has greatly benefited from.
Throughout the film, characters continually exclaim their love of "the pictures". In a time where the future of cinema-going seems precarious at best, this passion proves particularly heart-warming, even if it was undercut by studios using films to promote an early version of "fake news". While Fincher captures the glamour of old Hollywood, in the end, Mank is more a film to be appreciated than to be loved. Despite its compelling subject matter and Fincher's personal connection to the script, it still feels like a standard, Awards-baiting film.
Mank is streaming now on Netflix.