For anyone in the UK, the phrase 'county lines' is sadly one synonymous with a growing problem of drug trafficking, where vulnerable children are recruited to smuggle drugs into smaller county areas. With an increasing presence in news headlines over the past few years, filmmaker Henry Blake's stark debut is a topical look at the horrors of organised crime in Britain.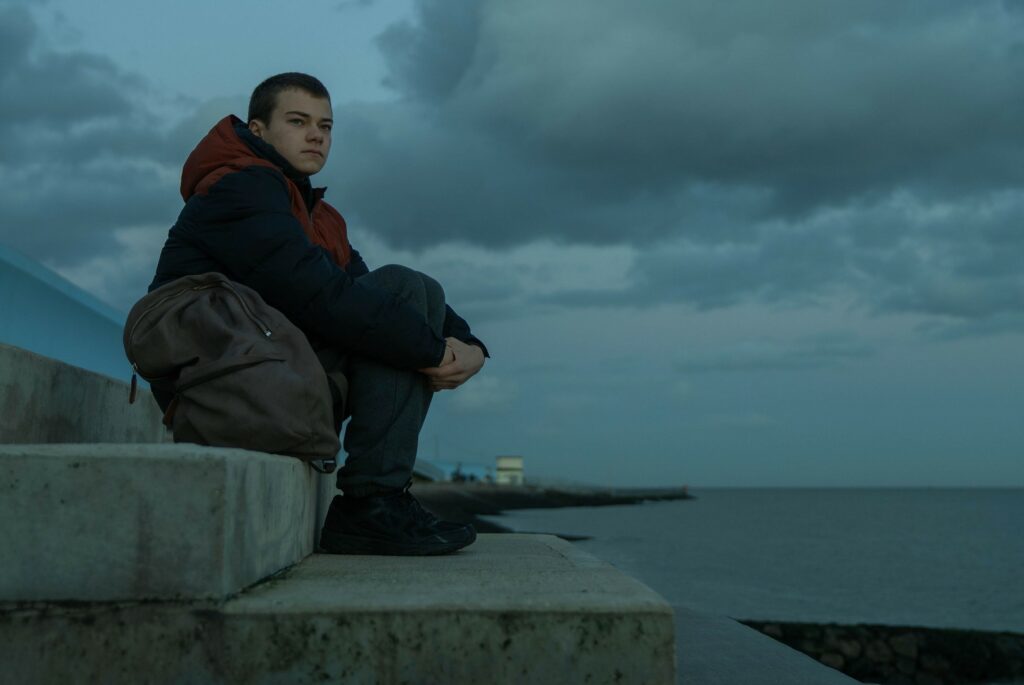 Adapting his own 2017 short film, Blake's County Lines tells the story of Tyler (a scintillating debut from Conrad Khan) and how he's preyed upon by local drug lord Simon (Harris Dickinson). Tyler attends the pupil referral unit – an alternative form of school for those who can't enrol in regular education – where he's bullied and doesn't participate in classes; at home, he's the caretaker for his little sister Aliyah (Tabitha Milne-Price) while their mother Toni (Ashley Madekwe) works nights to make ends meets. When Toni loses her job and the family are under financial scrutiny, Tyler succumbs to the temptations of Simon's grooming.
Considering Blake's own experience as a youth worker in the PRU for over a decade dealing with vulnerable children, County Lines is thoroughly informed on its subject matter. There's an underlying violence and fragility to not only Tyler's character but his whole life; we're immediately thrown into the difficulties he has to endure at school and then back home as the man of the house. Blake takes his time to establish this character and his circumstances – things which no 14-year-old should have to endure – and it's heartbreaking to see him struggle. Because the audience knows where this story is going, tension permeates every scene and it's all the more devastating to see Tyler fall for Simon's manipulations.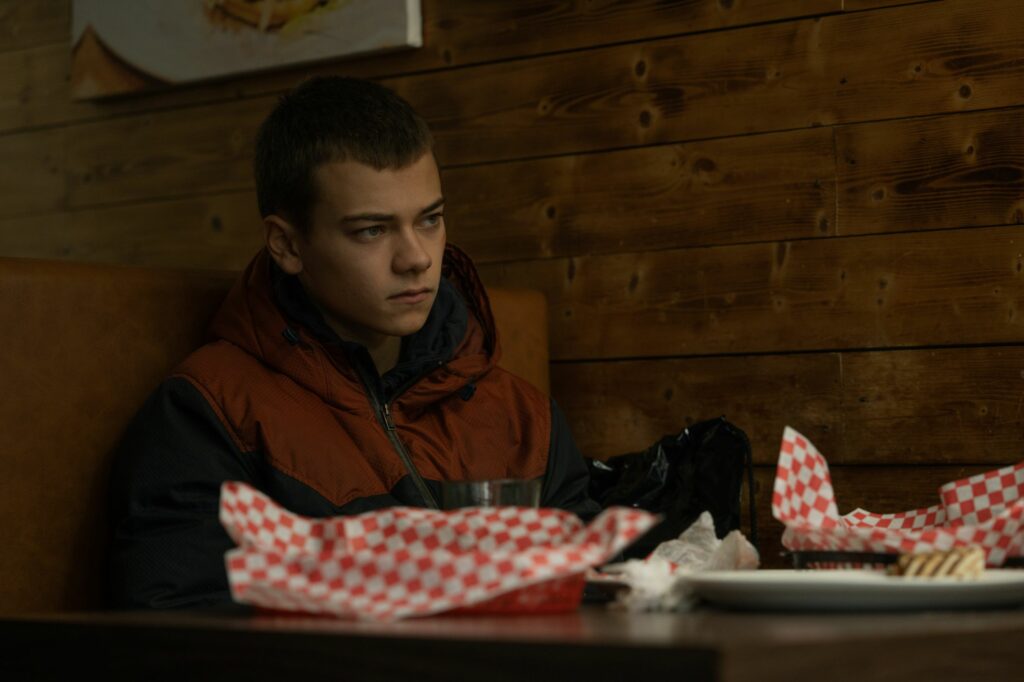 There's a social realism to the way Blake structures his narrative. It's clearly a film designed to awaken audiences to what's going on in the world and, in that sense, it's incredible effective. It is harrowing how little we know about the organised crime that occurs in our own backyards. It's bleak and unflinching in its handling of the subject matter and, for this reason, is at times hard to watch; however, it's the kind of urgent and blistering storytelling that you can't look away from. County Lines will stir the deepest emotions from its viewers and force them to confront the realities of the world they live in thanks to an informed script, authentic filmmaking, and a cast on excellent form anchored by Khan's searing performance.
While the film may end abruptly, lacking the neat resolution or closure you may desire from a movie, its closing note of anguish continues to resonate long after. It's skilful storytelling from Blake: a film not driven by the inciting incident but by the fallout that lingers long after. County Lines is urgent, heartbreaking, and enraging viewing; it may not be a comfortable watch but Blake's debut is an essential piece of social, domestic realism comparable to the work of Ken Loach.
County Lines releases in cinemas and digitally on BFI Player and Curzon Home Cinema on December 4th.