County Lines is the arresting debut feature from filmmaker Henry Blake. It is an unflinching look at the increasingly prevalent issue of county lines drug trafficking, a process by which vulnerable inner city children are recruited to smuggle drugs into rural networks. The film is brutal, heart-breaking and deeply affecting. We sat down to talk to writer-director Henry Blake about the making of the film and its crucial relevance in the current political landscape.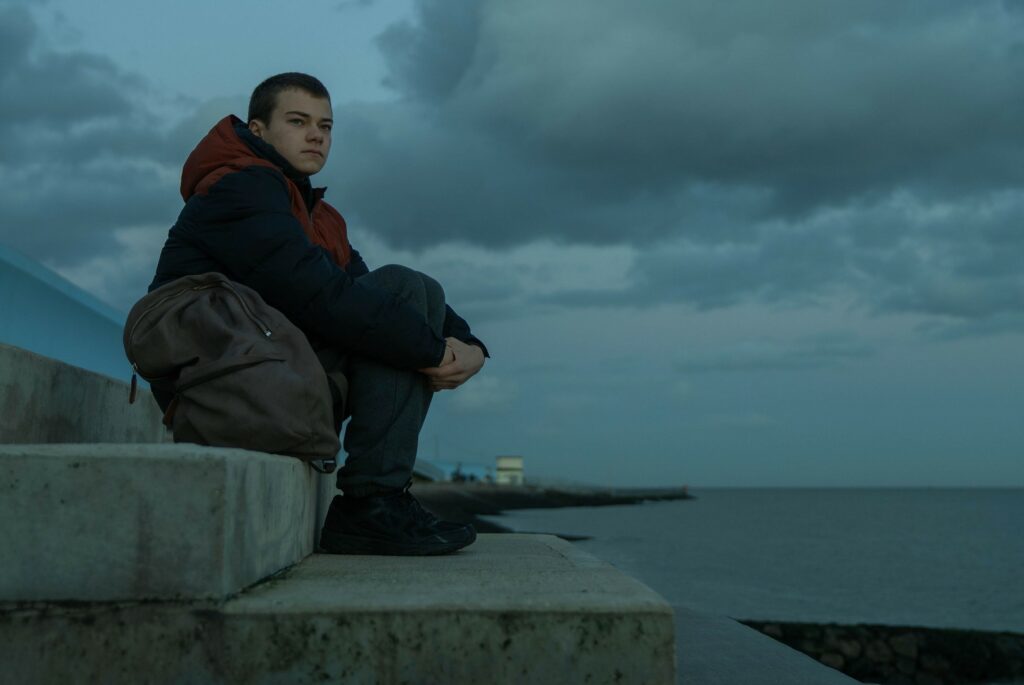 Though County Lines marks Blake's first feature, it was not his first foray into filmmaking. "Myself and my wife Victoria, who also produced the film, had quite a heavy output of short films, so it wasn't completely unfamiliar to me," he acknowledges. The move from short to feature length might seem overwhelming, but Blake was emboldened by his unique understanding of the subject matter. "I've been asked a lot, 'did you have a lot of fear?' I actually didn't, because the material was so rich and I had such a unique frontline experience of the subject matter. That sort of endowed me as a filmmaker with a hell of a lot of confidence."
Blake's assurance stems from his rich knowledge of county lines drug trafficking. "So much of filmmaking is just knowing your subject matter, inside out," he tells me. Indeed, Blake brings a unique perspective to the film, having witnessed the devastating impact of county lines trafficking first hand during his time as a youth worker. "In 2015, I worked with one particular group of young people in our pupil referral unit. And they were being exploited, trafficked and traumatised by county lines criminal networks." It was this experience that prompted Blake to address county lines in his work. "I had never brought my filmmaking together with my youth work before. That was the first moment that I felt like I should."
The film follows 14-year-old Tyler (played by Conrad Khan), a quiet outcast who is drawn into county lines drug trafficking as a way to support his struggling mother and young sister. Initially, Tyler is lured in with gifts of expensive shoes and the promise of a stable income. Quickly, however, he is exposed to the nastier side of the network and the film is unflinching in its depiction of the violence that accompanies drug trafficking.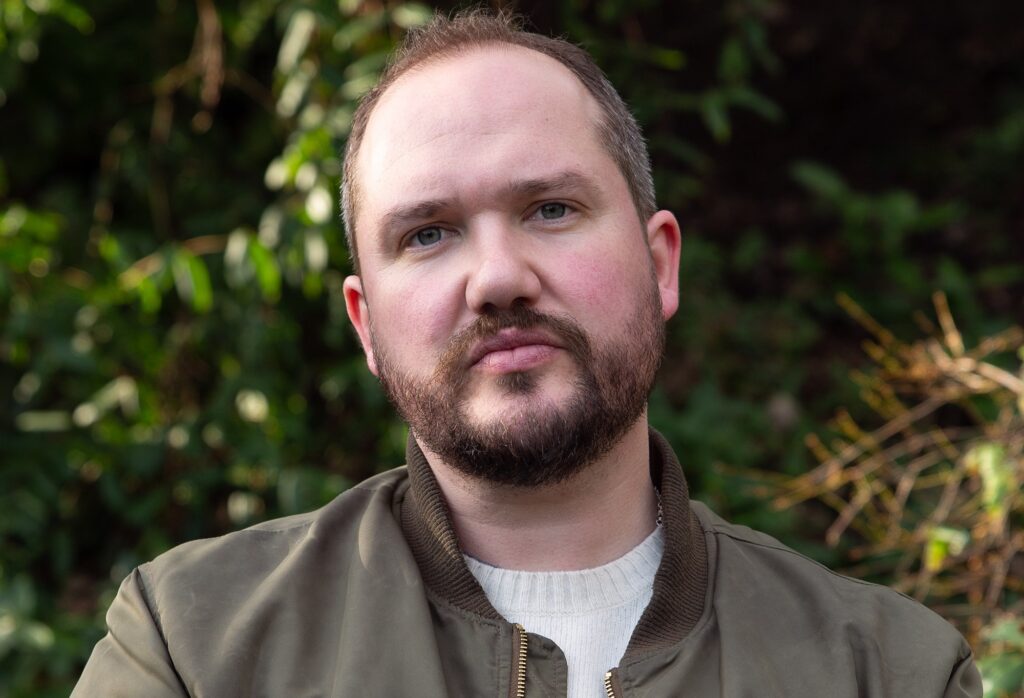 Blake's task of distilling a wealth of experience into a single story sounds undeniably challenging. But for Blake, the script felt very organic. "I think it was clear to me from the very beginning what I needed to write, purely because the intention behind the script was very clear." He elaborates, "I was not writing this for the safeguarding community. I was writing for the general public and a lot of the general public across the UK don't know the truth about the issue." It is true that despite having existed for nearly 10 years, county lines drug trafficking remains relatively low profile in the UK. "So you have to kind of boil down the issue to its essential molecular level and at the molecular level, the film is about vulnerability, the exploitation of vulnerability and the fallout of that exploitation across a family. From a writing perspective, once you sort of endow the material with that underlying philosophy, then it becomes relatively straightforward."
County Lines is a hard-hitting film that is not shy about illustrating the violence that befalls the victims of these drug distribution schemes. Blake discusses the personal toll that filming the more disturbing scenes took on him. "I found that aspect of the filmmaking very tough. Because when you've seen it in real life, you know when it's bullshit on camera." He admits, "I found the violence in it, on a personal level, very distressing, having seen it in real life. I didn't really speak about that at all with anyone."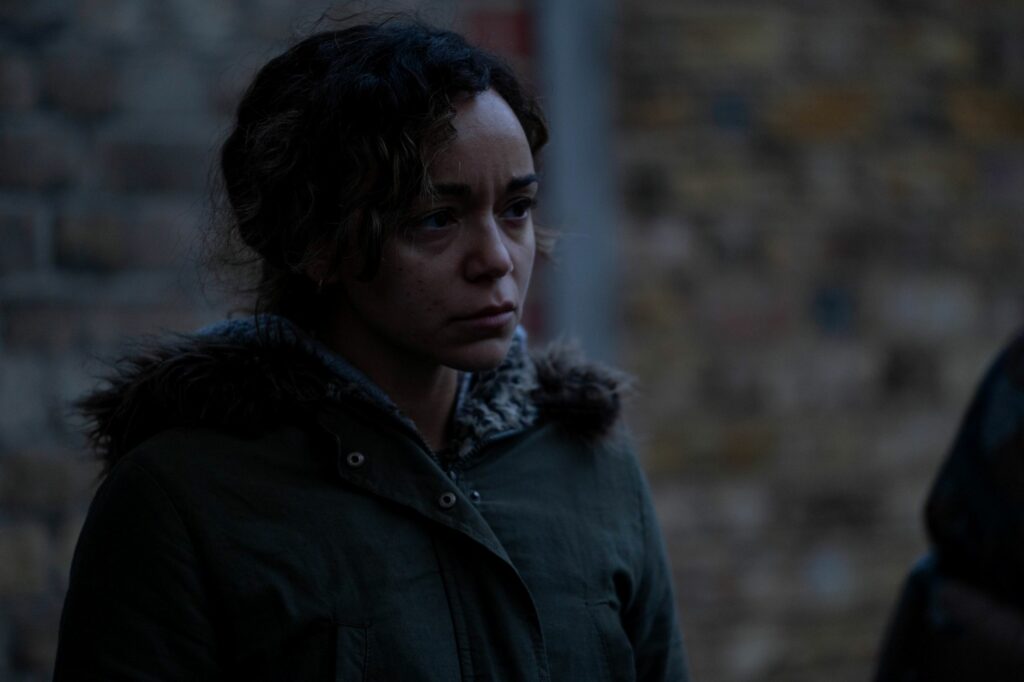 Conrad Khan, who was actually 18 at the time of filming, delivers a wonderfully nuanced performance as the film's central character, Tyler. Blake acknowledges: "Conrad's big gift as an actor is he's a great listener. So we were able to get very far very quickly, purely because he was so attentive. He has a high level of concentration and was in it for the right reasons." Khan underscores Tyler's anger and frustration with a heart-breaking helplessness throughout the film. Despite his moments of violence and aggression, Tyler's status as a victim is undeniable.
Blake's film offers a counter-view to the harmful stereotype of the 'hooded young thug'. "I'm tired of the stigma and prejudice that young people experience just because of something that they're wearing," Blake stresses. Indeed, his film takes a much more nuanced and sympathetic view of young people who are drawn into criminal networks. The children in County Lines are presented as vulnerable youths, not wayward criminals. "Most people would view Tyler as a problem, a threat or a criminal, but the film kind of dares to bring another context," Blake suggests. "With exploitation, there are deeper contexts to that behaviour. And I guess the film poses a question to people, which is 'are we supporting vulnerable young people like Tyler enough and effectively enough?'"
County Lines opens up a conversation, not only about drug trafficking networks, but about how we as a society respond to vulnerability at large. "The film has this relevance, because at the end of the day, there is such a high level of apathy towards vulnerability. There is so much apathy, and so much coldness and so much lack of care towards vulnerability, whatever strand it is." Blake acknowledges that the coronavirus crisis has only intensified this societal attitude: "throughout this pandemic, we have all experienced a high level of vulnerability, which makes people who don't want to acknowledge vulnerability feel uncomfortable. It's wilful blindness."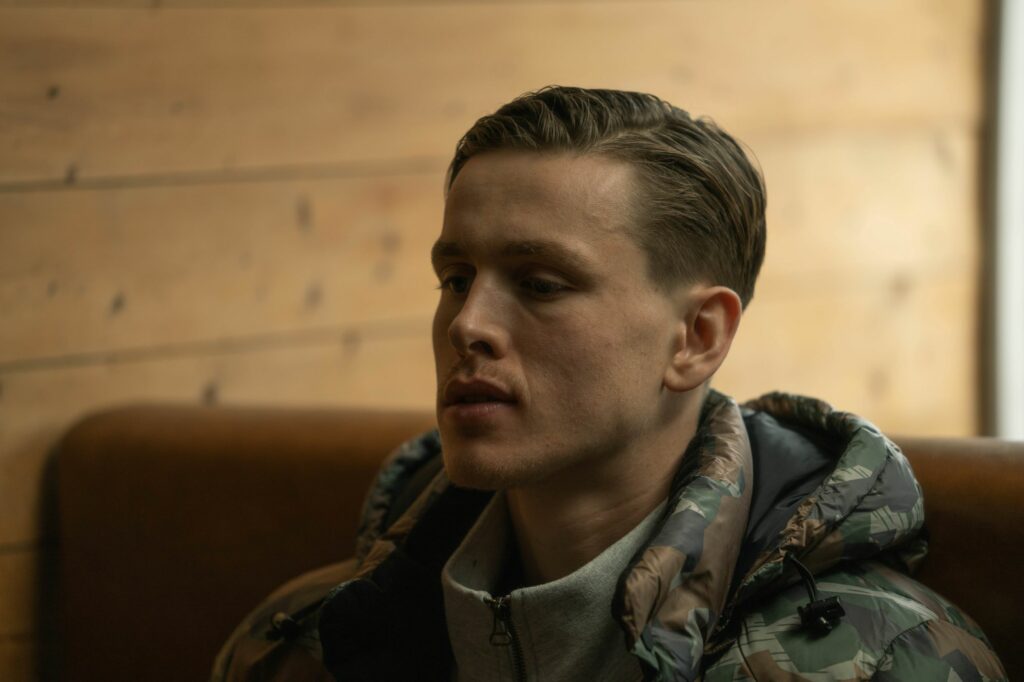 Blake also highlights the disturbing fact that the pandemic has done little to reduce county lines drug trafficking. "It hasn't stopped, it hasn't ceased to exist. So that gives you everything that you need to know. County lines is up and running and has been operationally up and running throughout the whole pandemic." It is an increasingly urgent and devastating issue, as County Lines highlights.
In terms of resolution, the first step towards eliminating county lines trafficking, Blake argues, is acknowledging it. "It's about daring to have an uncomfortable conversation as well, because they are uncomfortable, but that's okay." County lines "draw focus to a number of elephants in the room," namely drug policy, poverty, and out of date safeguarding systems. "If we don't continually and rigorously investigate and examine those elephants in the room, consistently enough, with enough intellectual veracity, then nothing will really change. Because things might shift and morph but those underlying systemic, architectural, societal issues are huge contributing factors to county lines criminal networks."
County Lines is a visceral, heart-breaking exploration of an increasingly widespread issue in the UK. It is an uncomfortable but deeply necessary watch, a striking debut feature from Henry Blake. As for the future, Blake is currently working on a "contemporary ghost story, which is hopefully set in the North. That is pretty much as much as I can tell you."
In the meantime, County Lines releases in cinemas and digitally on BFI Player and Curzon Home Cinema on December 4th.