Set in the early 2000s, Yes, God, Yes cuts a far more realist tone than a lot of other teen movies. After stumbling into a sensual AOL chat with a stranger, Alice (Stranger Things' Natalia Dyer) has to contend with her sexual awakening while being whisked away to a Christian youth retreat and contesting a smutty rumour about her started by one of her peers. It doesn't have the sophistication of Lady Bird or Booksmart, with which it feels immediately comparable, but this is still a quietly powerful and often moving drama laced with just the right level of humour.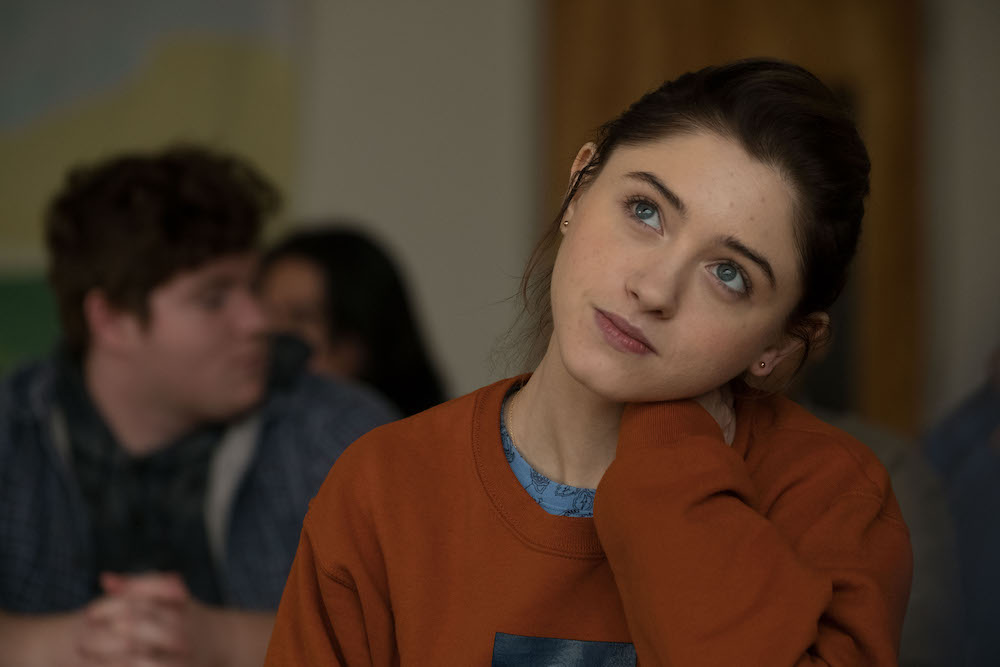 The prevailing theme is honesty, and how the expectations put on you by others prevent you from being truly honest with yourself. It is only with a moment of dishonesty, towards the end of the film, that Alice finally achieves some kind of acceptance, making a point about the twisted atmosphere that well-meaning religious ideology can promote. Alice is far more frank with a stranger in a bar than she ever is with her religious friends. And yet, this is not an eternally damning portrayal of faith. Refreshingly, it is also shown how belief can be of great benefit to some people. The problem is when it sends you down a tunnel to becoming the kind of person you simply aren't, a sensation Alice is feeling all too strongly.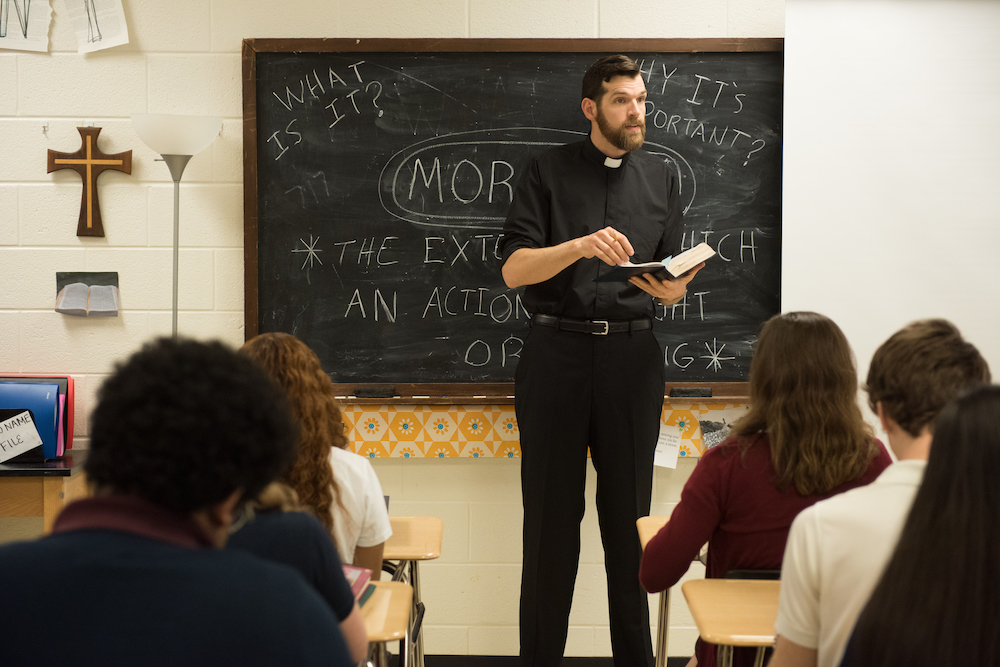 Karen Maine's script is skilfully written, with sensational intelligence and some very frank depictions of teenage life (not least the vicious nature of the other teenage girls). The jokes aren't always spot on, the cheesiness of the retreat leaders proving much funnier than most of the deliberate gags. But what Maine does get right is the tone, the down-to-earth approach working wonders to make the story feel genuine. The cringeness of the sex education lessons are also hilarious, and near guaranteed to throw you right back into a classroom with all the awkwardness that brings. The fact that this is a debut feature film is astonishing; the tact and feel for a great story are exemplary. A heartwarming frankness characterises her story, and the end result is a deeply satisfying experience.

You could spend hours picking apart the depiction of religion in this film, not least how the relationship with some heavenly other can put you at odds with the relationship you have with yourself. More important though is Alice's journey, her various trials proving her to be flawed but deeply relatable. Dyer's performance is composed and naturalistic, turning on comedic charm when the moment calls for it (her looks of adoration at retreat leader Chris are golden). Dyer also neatly captures a growing sense of sexual liberation with disenchantment with her religious upbringing. Her performance speaks volumes without relying on any one stand out moment.

Accompanied by a score that lifts you gently through the plot, Yes, God, Yes achieves a heavenly blend of labour and love. This is first and foremost a personalised, candid confrontation of youth complete with a great sense of humour and important underlying message. Some of the moments feel a bit too clumsy or deliberate, but this is still a skilfully handled, wonderfully shot story of redemption in your own eyes.
Yes, God, Yes is be available on Digital Download from 17 August