What are the odds? You wait years for a film where Americans visit a foreign country to hunt and kill members of a lower socio-economic background… and then two come along at once! Bacurau arrives in cinemas the same week as Blumhouse's controversial The Hunt.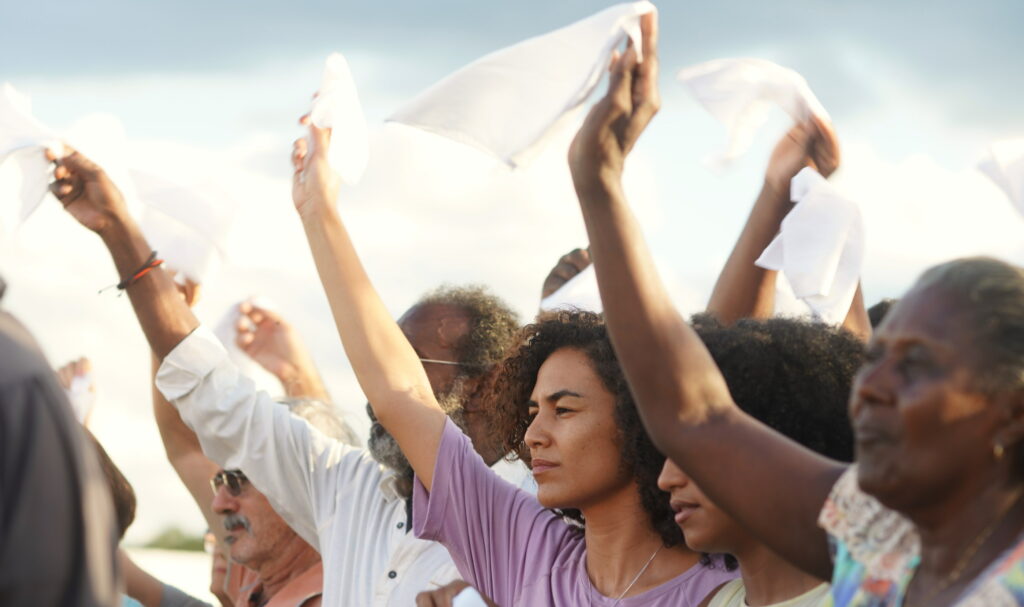 A young woman returns home to attend the burial of her grandmother. Upon her arrival she finds the town increasingly cut off and isolated from the outside world. The residents must then band together when an outside force threatens to, literally, wipe them off the map.
The first two acts are spent developing the sense of place, the dynamic of the town and building character. This allows the audience to build a sense of kinship with this small and close-knit community so that when their home and lives are threatened, you are deeply invested in their survival.
Where The Hunt might go in all-guns-blazing, Bacurau chooses to take its time; like a sniper waiting for the perfect kill shot. Yet when it finally pulls the trigger, it explodes into a cacophony of violence like a dumdum bullet hitting a skull.
Writer-directors Juliano Dornelles & Kleber Mendonça Filho are clearly fans of Spaghetti Westerns. Bacurau not only fits the structure and tone of the genre, it also features several of its archetypes, from the decent schoolmaster to the town drunk and slimy mayor. The local and grizzled faces which make up the cast's majority provide a good counterpoint to the casting of Udo Kier. His is a recognisable face to European audiences, and his presence doubles down on the film's genre roots.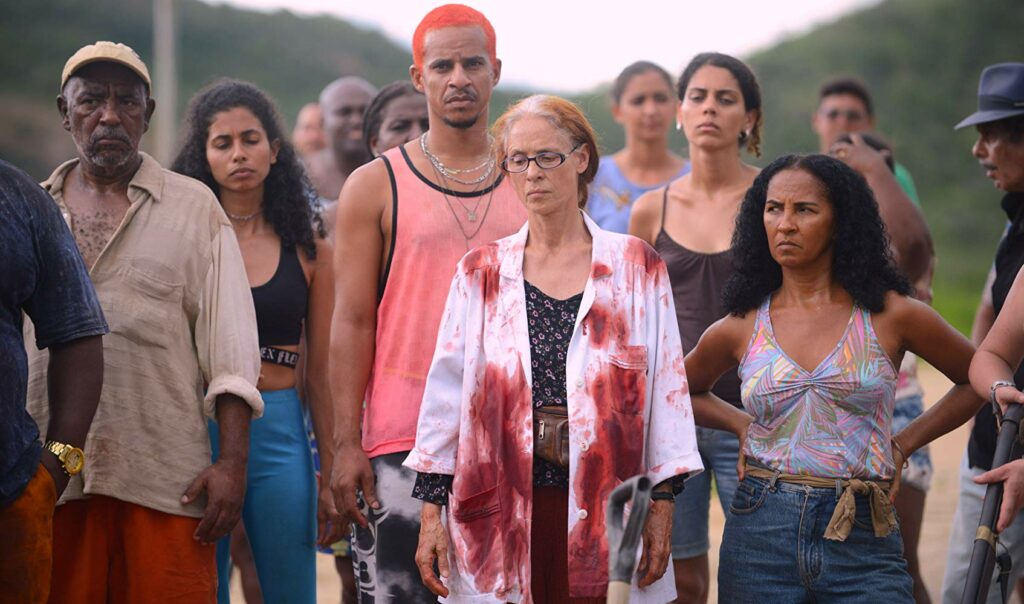 Its "small town under siege" plot echoes Rio Bravo, itself inspiring Assault On Precinct 13. The latter is a clear influence, with the local school named "João Carpinteiro", a distinct nod to horror filmmaker John Carpenter. It also draws inspiration from Kurosawa's Seven Samurai, with the town calling upon the services of a local outlaw to help lead their resistance.
The Horror genre can often hold a mirror up to society; such was clear in recent releases like The Purge and Get Out. Bacurau is no different. Not only is it a damning insight into Brazil's current political climate – foreign parties coming over to eliminate indigenous citizens and land for their own personal gain? Sound familiar? – it also reads as a commentary on multinational corporations destroying the Brazilian rainforest in the pursuit of big business.
This slice of Grindhouse is guaranteed to push everyone to their limits. Just as the residents resort to psychedelics to face the incoming threat, audiences visiting Bacurau will experience one hell of a trip.
Bacurau is out in cinemas from 13th March and streaming on Mubi UK from 27th March.