"There's no sexuality in Georgian dance!" booms the instructor, Aleko (Kakha Gogidze). The young dancer being addressed, Merab (Levan Gelbakhiani), responds with a puzzled look; the confusion seems well-founded, considering how intimate the dance is. It's this clash of sexuality and Georgian culture that acts as the backdrop for Levan Akin's third feature, And Then We Danced.
Merab is a great dancer. He's a really great dancer, to the extent where it's hard to tell why Aleko is giving him such a hard time. His prize student is impressive, sure, but he's also "too soft". One can't help but compare And Then We Danced to Whiplash, with Gogidze's Aleko offering a close reflection to J.K Simmons' disapproving Terence Fletcher. It's also about the pursuit of perfection. However, Akin's latest is also focused on Merab's relationship with Irakli (Bachi Valishvili), a newcomer to the dance group that not only challenges Merab's talent as the main breadwinner, threatening his positioning in the upcoming ballet, but also challenges Merab's feelings and sense of identity as they begin to fall for one another in a culture that condemns same-sex relationships.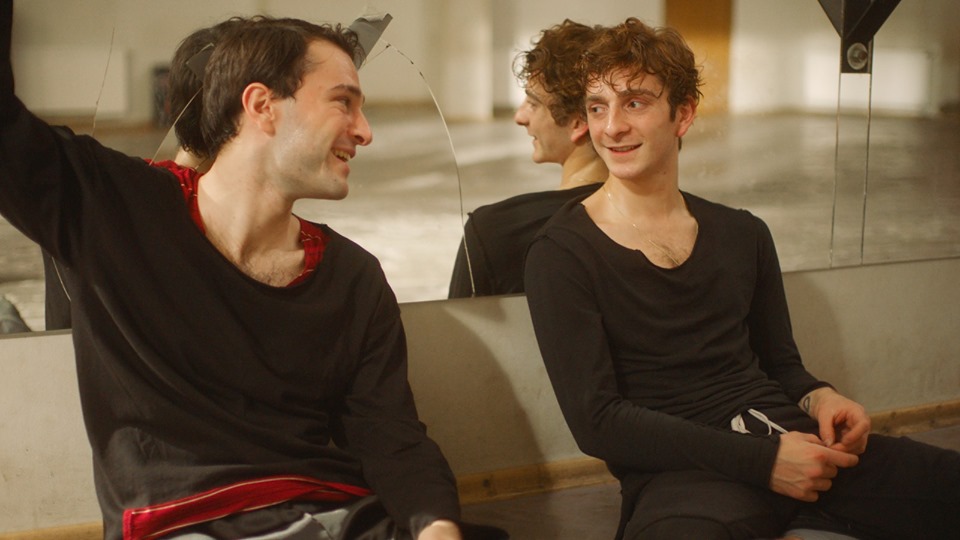 It's Call Me By Your Name in spirit, and Whiplash in integrity – a finale that meshes the two will you have unable to think of anything else. Whilst Akin wears his influences on his sleeve, this film also has plenty of its own individuality, mined from its cultural aspect; being of Georgian descent himself, Akin has no shortage of fascinating observations to make on the culture he was raised on, and especially on the world surrounding Georgian dance. He does a good job of educating the audience on the various aspects of Georgian culture in a way that never feels pandering.
Georgian tradition and the protagonists' exploration of their sexuality and identity create the sustained tension on which the film rests. "Soft" is a word thrown around like an insult, weaponised by their instructor; yet what Aleko sees as softness, the audience sees as vulnerability and passion, as Merab and Irakli dance with their heart on their sleeve. Repression and love, tradition and subversion, softness as either insult or praise, these are the conflicts that the film grapples with.
And Then We Danced is an important film for its subject matter alone, so much so that various conservative and pro-Russian Georgian groups attempted to get the film banned, inciting violence and protests for its depictions of LGBT relationships. However, the film is let down by a script that just feels too familiar. It's pulling threads we've seen before and often in a way that proves derivative: Valishvili and Gelbakhiani offer ferocious performances and veritable chemistry, yet still their relationship plays out in the most predictable manner. As the story draws on, the narrative also begins to lose sight of its intentions. Akin keeps roping in subplots to the point where the the film becomes so overstuffed with plot that the characterisation doesn't have room to breathe. The finale also lacks any sort of resolution, leaving many of these plot threads hanging. Despite that, And Then We Danced is still a strong feature bolstered by two magnetic leads, offering a heartfelt LGBT story with some fascinating cultural observations.
And Then We Danced releases in cinemas March 13th.