Hirokazu Kore-eda follows Palme D'Or-winning Shoplifters with another intimate family drama The Truth, starring the crème de la crème of French talent.
Acting legend Catherine Deneuve stars as an actress whose upcoming memoir prompts a visit from her estranged daughter (Juliette Binoche), forcing her to confront some uncomfortable truths.
"The Truth" is an interesting concept when it comes to actors. After all, they make a living from playing other people and saying things that are works of fiction. So why would an actress's memoir be any different? What even is the truth? A memoir is simply a collection of one's memories, and memory is simply one's own version of the truth.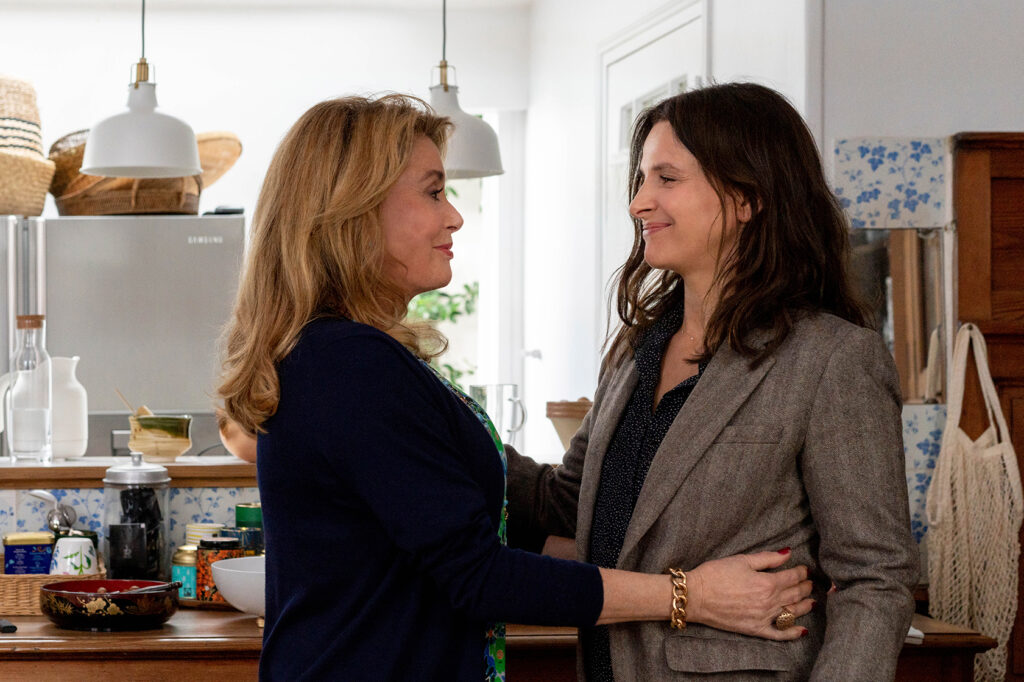 Actress Fabienne's inability to acknowledge or even recognise her failings as a mother is what draws her daughter Lumir back into her life. The fractured relationship is mirrored by the movie she is currently filming called Memories Of My Mother: a science fiction film where she plays the 70 year-old daughter of a woman frozen in time.

While Fabienne bristles at playing second fiddle to France's new acting ingenue, she takes centre stage in her own home and family. The truth is it is the only role she has ever really known how to play. Even to the sacrifice and disintegration of her relationships with her closest friends and family.

Deneuve is an absolute riot as Fabienne, dishing out sass like it's going out of couture fashion. She is matched every step of the way by Binoche, who is a calm and rational counterpoint to her mother's histrionics.
Ironically however, Lumir has her own complicated affiliation with the truth. The happy family she presents suffers from cracks of its own. Ethan Hawke plays her husband, a jobbing actor and recovering alcoholic. Hawke displays his natural affability and charisma, but his part feels superfluous opposite the starring duo of French actresses. His narrative ultimately proves a distraction from the core mother-daughter relationship around which everything else revolves.

This is Kore-eda's first feature outside of Japan, but he seamlessly adapts to the French style and never once opts for overblown Hollywood theatrics. One might expect the simmering tensions to boil over between the two titans of French cinema a la Marriage Story, but Kore-eda instead opts for a very French attitude of "C'est La Vie", following a subdued path to resolution.
The Truth hurts, but Kore-eda's family drama doesn't do much more than bruise.
The Truth is out from 20th March.