Bae Doona plays detective Soo-jin in Hirokazu Kore-eda's Broker, a policewoman hot on the trail of Ha Sang-hyeon, Dong-soo, and Moon So-young (Song Kang-ho, Gang Dong-won, and Lee Ji-eun, respectively) – an unlikely family thrown together over a scheme to sell the latter's baby on the South Korean adoption black market.
Ahead of Broker's release, Outtake spoke with international star Doona about her second time working with Kore-eda, the hurdles of translation, and her thoughts on South Korean cinema.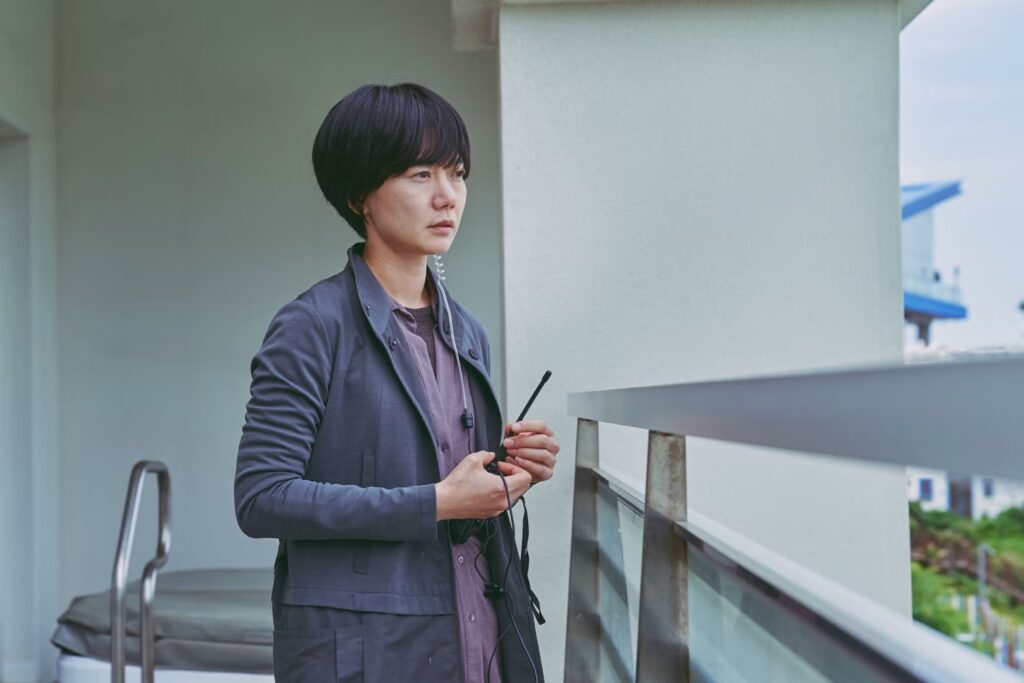 This is your second project with Hirokazu Kore-eda; what made you excited to work with him again?
Bae Doona: I have such good memories from making Air Doll with him, and since then I've been in so many other projects, but the memories from that film are so special.To have the opportunity to work with him and create new memories, even if I was just appearing in one scene, that would have been fine. But now, he was going to come to Korea and work with Korean actors, whereas with Air Doll, I was the only Korean actor working in Japan. For this, I had a sense that I was going to be hosting him, and in that sense I was nervous and excited.
What was it about Broker's screenplay that appealed to you?
Bae Doona: The screenplay changed a lot. The first time Kore-eda told me about the film and I agreed to it was in 2016. The Broker that you see now has changed quite a lot, including the setting. The director kept changing and evolving and adapting it, even up to the point of shooting. For me, rather than basing it on the screenplay, the appeal was more in the opportunity to work with Kore-eda.
When selecting projects, the questions I ask are: 'who is the director? What kind of person are they?' With this director, it was his focus on telling stories around alternative families, not having to share blood ties to be a family, etc. I support that message and enjoy those stories.
The role of Soo-jin is a very layered character piece – what did you find most challenging about the part?
Bae Doona: There weren't that many challenges in terms of playing her. The most challenging part was at the script stage; being told what role I was going to play just six months prior to shooting was difficult. The process of finding out who I'd be playing, and the process of understanding this woman, that was hard.
Usually, I would read the screenplay and find a character whose role I found worthwhile, and one that I believed I could play. This time, I'd agreed to do the film before I knew what the role was. Another strange aspect was that we'd received the translated script; the original was in Japanese, and we'd received the one in Korean. The translated script didn't properly convey the feelings of the Japanese script that he [Kore-eda] had written.
For example, the ellipses were missing from the translated script. that made it harder to ascertain what the character was thinking and what she was about. Other than that, the actual filming inside cars and being very stationary was easy for me. But finding out who the character was and building up those layers is always the same process, no matter the film.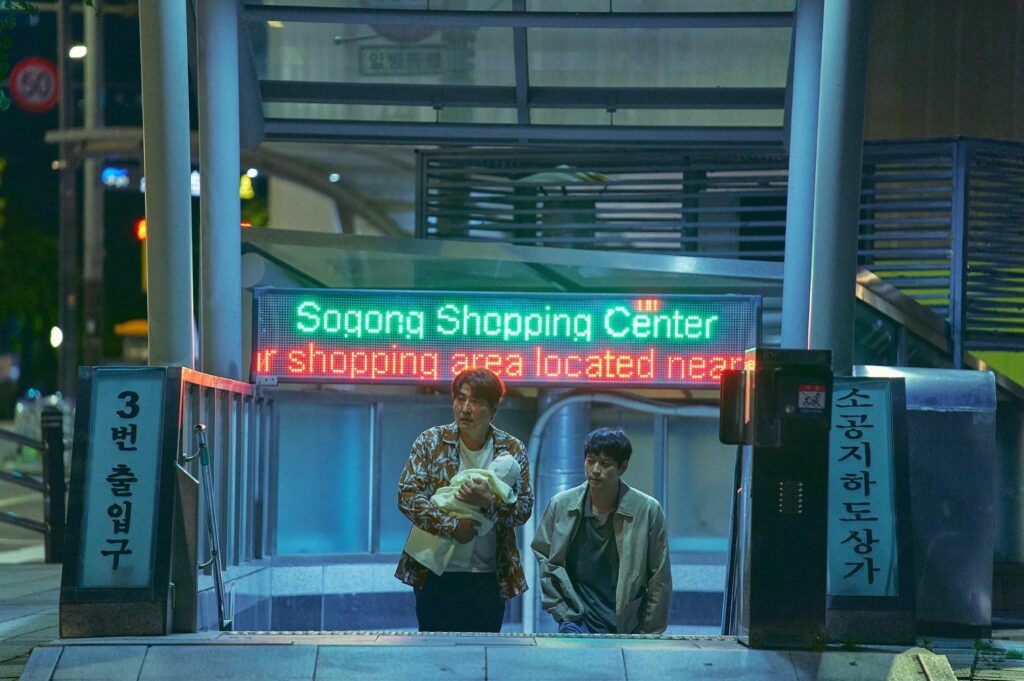 Kore-eda has said that you requested to read the original script in Japanese. Could you elaborate on what those missing ellipses and other details meant for your acting?
Bae Doona: When I read a screenplay, I try to figure out who this person is from the way they speak, from their pauses in the dialogue – that's how I understand those characters. A lot of my imagination goes into those details, to tell me who that person is and what they might be thinking. Unfortunately, all those details were absent from the translated script.
Also, she's a detective, and my sense of the translator was that they were imposing what they viewed as the conventional way for detectives to speak. For me, that was hard to understand. That led to many conversations with the director about the kind of person my character was. And he said, "I don't know how it is in the Korean script, but Soo-jin is kind of like me," which immediately helped me figure out who this character was. In terms of how the character speaks, I used a lot of my way of speaking.
Why was the topic of found families an interesting subject for you to explore?
Bae Doona: The ethics around having and giving away children was not something that I thought about much while making the film. I just thought about the fact there was a lot of love around the child character, and what interested me most was what comes after the point of giving a child away.
Broker is out in UK cinemas from February 24th.