Best known for directing 2014's Love is Strange and 2016's Little Men, Ira Sachs' latest project is Frankie, an international feature which played in competition at the 2019 Cannes Film Festival and stars Isabelle Huppert, Marisa Tomei, Brendan Gleeson, and Greg Kinnear.
Unfolding over the courses of a summer's day in the town of Sintra, Portugal, Frankie follows the follows three generations who have gathered for one last holiday, organised by their terminally ill matriarch (Huppert). Despite the picturesque setting, the relatives struggle with love, marriage, and money problems. conflicts and insecurities of three generations who have been gathered by their terminally ill family matriarch (Huppert) for one last vacation.
Ahead of Frankie's release in cinemas, Outtake spoke with writer-director Ira Sachs about directing the all-star cast, the importance of intimacy in film, and his own identity as a filmmaker.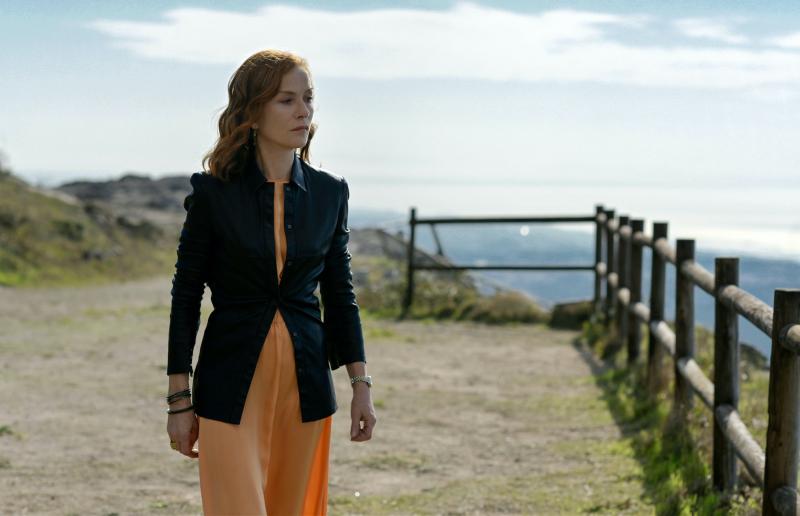 Is Frankie your first film that wasn't set in New York?
Ira Sachs: I'm from Memphis, Tennessee, and I made a couple films there before I lived in New York but yes, those two locations.
Why did you decide to make this one an international feature?
Ira Sachs: I had seen an Indian film made in the early '60s [Kanchenjungha, dir. Satyajit Ray] about a family on a vacation in the Himalayan Mountains, and I was very moved by the film. It takes place in the course of one day, there's nine stories, and there's a central crisis; I was always interested in doing my own version of that story, so that's what took me out of New York. It was a film about people who were displaced from their every day, when they're outside of their own homes. Then we ended up in Sintra as the location because I went there as a kid on vacation, and so I was familiar with it.
You make such great use of those natural landscapes, too.
Ira Sachs: Yeah, I found that Sintra was a place that I was very moved by. I found it a very emotional place, visually, and so I tried to bring that to the movie.
And Isabelle Huppert, who stars, approached you about the collaboration?
Ira Sachs: That is correct. She had seen a couple of my films and so I got an email from Isabelle, which I thought was a prank. And I thought maybe somebody else had sent it, but it was actually Isabelle. We began talking and I just love her work as an actress and she's the kind of performer that I really respond to, but it took me a long time to find an idea that I thought was right for the two of us. So, once I came up with this idea of making a film outside of my every day, and also outside of her character's every day, it felt like a really good merger with the two of us.
That makes sense, it feeds into that 'fish out of water' quality you said you were interested in.
Ira Sachs: If I was going to make a film with her in France, it would most likely have been in French, and I didn't have enough to say about France to make a film. Here we're making a film in Portugal, but it's really not a story about Portugal. It's a story about a family, so it worked out.
You bring together such internationally diverse actors too, how did you go about assembling your cast?
Ira Sachs: I'd worked with Marisa Tomei and Greg Kinnear before, so I wrote these parts with them in mind because I knew they could bring something to these characters. I had wanted to work with Brendan Gleason in 2004, so he had been in my mind for a long time. I also thought he would be really great with Isabelle; as a couple, they have an acting style that I just felt would naturally merge together. And then once I'd cast Brendan, I was able to work with three extraordinary British actors: Ariyon Bakare, Vinette Robinson, and Sennia Nanua. They were the family within the family, and their unit brought a kind of intimacy that I was very, very excited about.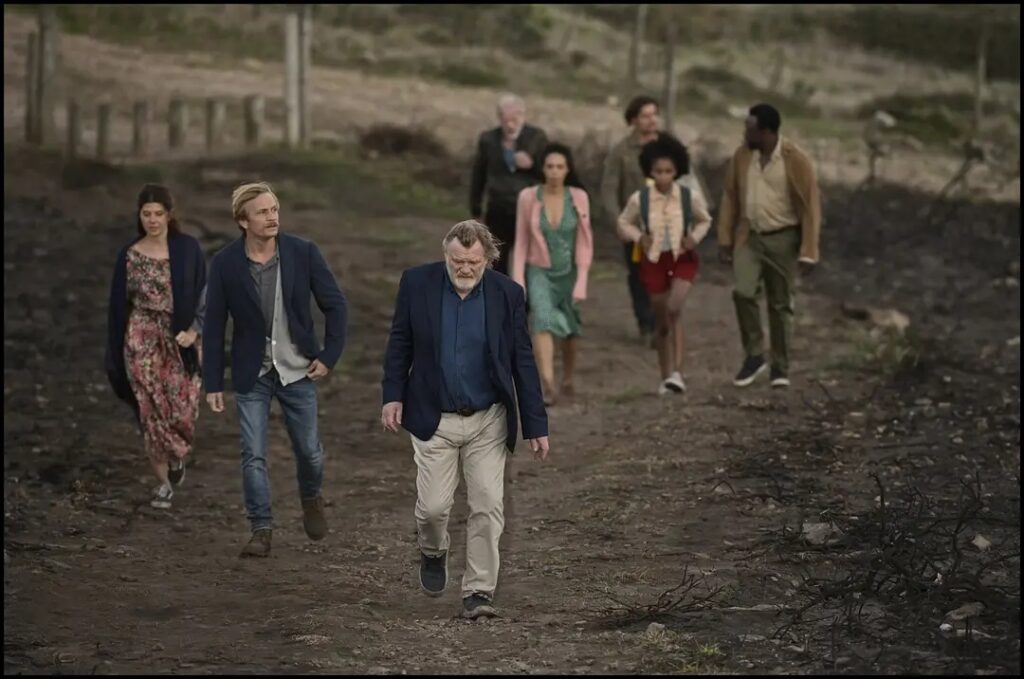 You also create this interesting theatrical ambience, where everything feels very calculated. What drove that?
Ira Sachs: As a director and as a writer, I like to feel the hand of the artist is present, not necessarily controlling everything but present. When I worked with John Lithgow on a film called Love is Strange, he said that I had wanted his performance to be as though it was done for the very first time, was totally spontaneous, but for him to get all the lines right.
There is this interesting tension between it being both real and not real. And in this film, even more so because the setting and the structure of the story is by nature very theatrical, I want the audience to feel that they are somewhere that is very authentic in terms of the emotions. It creates layers, and the audience enters between those layers, between what is both artificial and organic in the material.
We're not watching a documentary; we're watching something that is constructed. And I think that construction in a way can make the audience feel comfortable. They know they're being led somewhere. I also think that the language is heightened, it's not naturalistic. And I think that feeling is one that conveys a sensation of excitement to the audience. It is not a casual film.
It's like recognising people you know in these characters, and yet you're not being inserted directly into that story. It's a strange duality.
Ira Sachs: What I hope is that when people leave the movie, when over time they forget the specific dynamics of the characters, there will remain that essence of the experience of watching it, and that becomes very personal.
It feels like as your career progresses, your films are increasingly focusing on more intergenerational conflicts. Is that intentional, or just part of getting older?
Ira Sachs: There's often been a parent figure in my films, but now there's actually three generations. There used to be two, now there's three. And I think, you know, I'm now a parent. My husband and I have two nine-year-olds who we raise with their mom, and she lives next door to us – she's also a filmmaker. And I'm 55, so I'm also heading out of middle age into… older [laughs].
I think this idea of generations and the passing of time, and the ineffable quality and brevity of life is all very meaningful to me in a way that it wasn't when I was younger. I just didn't have that perspective. I also think that a lot of our own personal narrative and what happens in our lives, has so much to do with what came before us.
Sometimes I'll be with a bunch of friends and I'll imagine if all their grandmothers were sitting next to each of them, what a different situation that would be and how much history would be in the room. We're not conveying it through words, but through who we are, and how we are in the world. I look at character as defined by history and economics. Economics has always been as important to me as generations.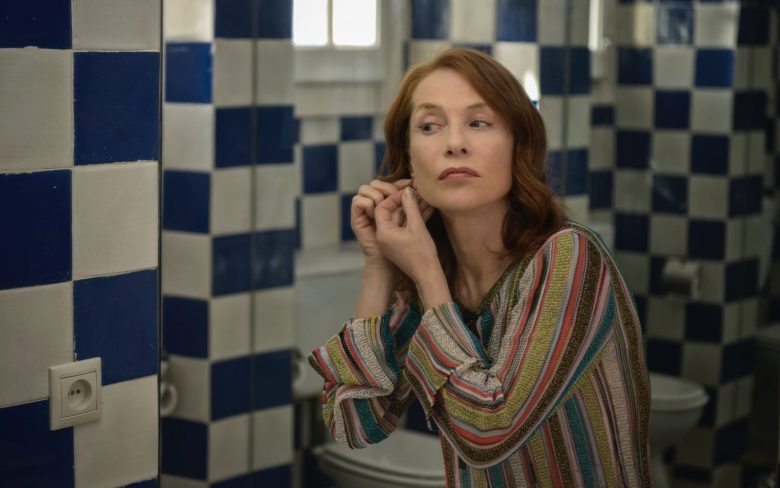 And you do employ money as a source of conflict in this as well.
Ira Sachs: I think relationships can often be defined at least to some extent by whatever economic realities that couple or that family are in. You can't separate yourself from your own economics.
Especially when there are significant discrepancies within a single family.
Ira Sachs: Even a family in you which are a unified social class, one's relationship to money is unique and independent. For me, it's one of the main things you have to think about when you're considering character.
And this is a film about family and about intergenerational strain, and yet you centre the relationship between Frankie and Marisa Tomei's character – who is an outsider to the family. Why is that?
Ira Sachs: You know, it's interesting, I haven't thought about it as the central relationship. I don't think you're wrong, I think you could be right. But I think there's also different types of intimacy that occur between people – in a way, what struck me was thinking about my own relationship to a very dear friend of mine who had cancer, and died of cancer. And I experienced loss in a totally new way.
Somehow with that friendship, she was a part of me. And I had never experienced that before, with a friend who had been that close. I guess I'm just interested in love, which means I'm interested in intimacy. I also thought of it as two dramas coming up against each other: one was Isabelle Huppert's, about the end of her life and one is Marisa Tomei's, about a woman who is trying to choose which suitor she's going to end up with. Those two together were really interesting in how they played against each other.
The scenes between Huppert and Tomei are some of the most engaging.
Ira Sachs: They're both so committed to being in the moment and committed to finding a performance which is as deep and as resonant as possible. They push each other and they push themselves in really wonderful ways.
Frankie was your first film to debut at Cannes after the last few premiered at Sundance, and the reaction was fairly lukewarm. How do you reflect on that?
Ira Sachs: Yes, I had been [at Cannes] with friends' films before but, to be honest, any time you premiere a film, you're bringing something that is a very deep and personal piece of art to a market. The premiere is the market, which means capitalism. So every single time I brought a film to the market, it felt… the word that comes to mind is 'brutal'. The experience is brutal because even if it ends up going well, it's still very hard because it's something very intimate to you which you've put your life into. Cannes felt like that…
I think festivals are not the best places for films in which the emotions are abstract. Because the time comes up against people in terms of how they interpret things, and there's no room for abstraction. This film asks for the space and the unspoken. I don't know if that's an answer! [Laughs]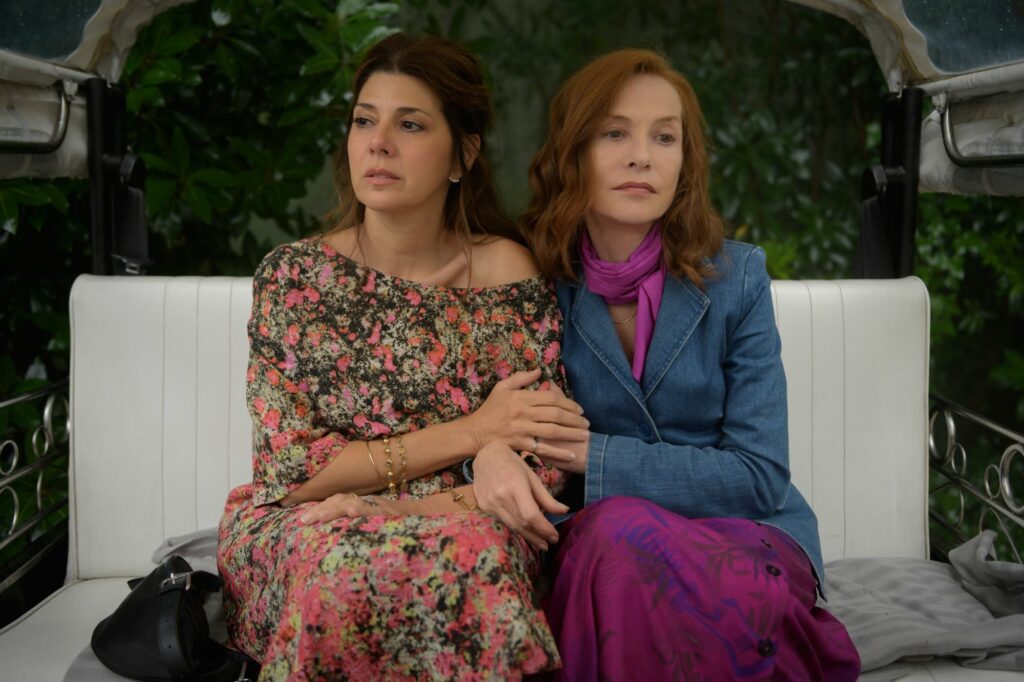 And arguably Cannes is the most capitalist festival there is. But a lot of auteur filmmakers today are signing contracts with big studios, is that something you'd explore?
Ira Sachs: That's not going to be me, let's put it that way. I think it's mutual. My phone isn't ringing, people aren't looking at my films and thinking, "this is a guy that should make our big budget films". I feel so incredibly surprised, and lucky, and fortunate that I can make personal cinema. That's why I got into this and that's what I'm going to continue to do – and personal cinema means it's not corporate, there's not a streamer or a studio. And I'm not saying I'd never do that kind of work, because it would be interesting on a craft level; but I like what I do and I feel that it's very hard to sustain a career doing this, so I'm going to stay in my lane and make things that are new to me.
And what is your lane? How do you see yourself relative to other filmmakers working today?
Ira Sachs: I think the fact that I've been able to sustain and make eight films… I respect that in myself, that I was able to form this career. I think that I make films about intimacy and I try to make them entertaining because I really believe that's what's exciting about the cinema – that there be a story is important. I think I try to make films that are personal. I'm interested in making queer work, work that's about voices and stories that are not often shown. That's important to me as a queer person.
Lastly, are you working on anything right now?
Ira Sachs: I'm actually working on two things, which is a first. I'm working on a film called Passages about two men who've been together for fifteen years, and one of them has an affair with a woman. It's an intimacy triangle I'll hopefully be shooting this year. And I'm working on another film, which is about the musician Arthur Russell and his relationship to his partner, his family, and to mortality and creativity. Coming out of a pandemic too, it was unclear what would still be standing, so that I'm able to make these films is great.
Frankie is released in cinemas by Picturehouse May 28th.