Fresh off her successful and critically-acclaimed 2018 biopic Can You Ever Forgive Me?, for which Melissa McCarthy and Richard E. Grant each received an Academy Award nomination, Marielle Heller returns this year with another biopic – though one that stretches traditional definition – A Beautiful Day in the Neighbourhood, starring Tom Hanks as beloved children's television presenter Mister Rogers.
Much of the marketing surrounding Heller's third feature has labelled it as "the film we need right now," lauding the film's message of kindness and empathy as essential values in this divisive socio-political climate.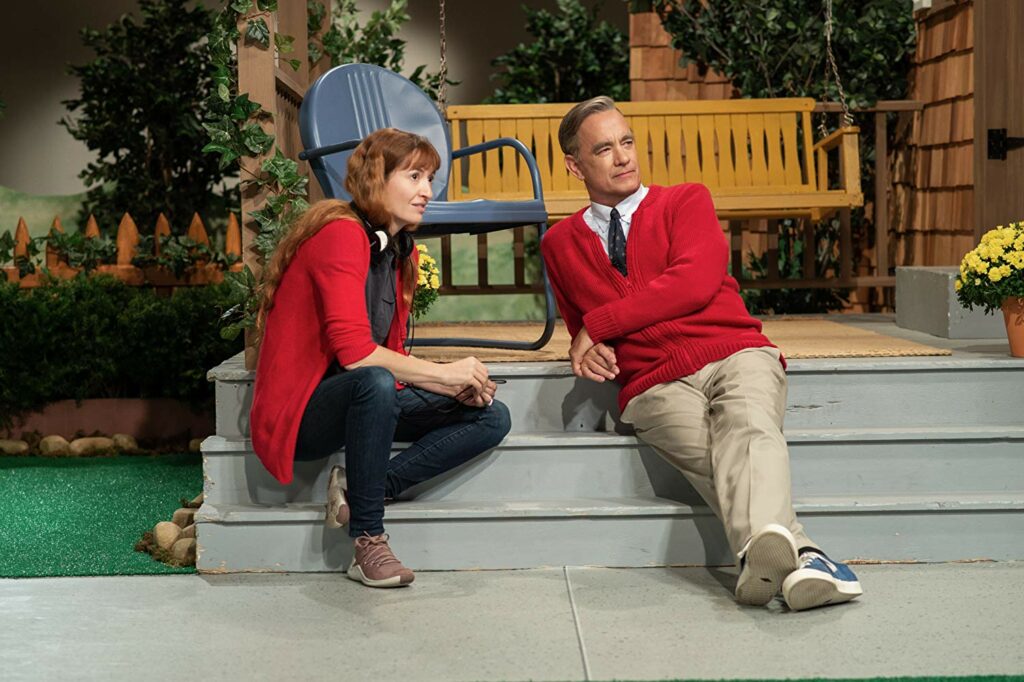 "The whole time we were making this movie," says Heller, "we were thinking about it as a sort of big Mister Rogers' episode for adults, because I feel that we all need that. For those of us who grew up watching Mister Rogers, what his show did for us kids was give us the space to feel our feelings and know that we're okay, know that we have value.
"And I don't know about you, but I feel like right now in the world things feel pretty tough, and his message just feels more resonant than ever. And this simple, radical kindness that he professed and that he embodied… it's just been a gift for me to work on this movie and to live in that message for as many years. And I hope audiences get to feel that when they come away."
For his role as Fred Rogers, Tom Hanks received an Oscar nomination for Best Actor in a Supporting Role; it may surprise some to hear that Hanks initially passed on the project.
"Truthfully, [Tom Hanks] had passed on the movie a bunch of times before I signed on," Heller explains. "I think he didn't feel like he wanted to play so many real people, but he had seen my first film [The Diary of a Teenage Girl] and he had really loved it, so we'd been keeping in touch about projects.
"So, when I called him about it, he was like, "Okay, I'm going to give this an actual second look." And then he signed on like a week later! And all the producers were like, "How did you do that?". It's not something that'll ever happen again, though!"
A Beautiful Day in the Neighbourhood is out in cinemas now. Read our review here.