Morgana is the unexpected and nuanced portrait of Morgana Muses, a former housewife turned award-winning pornography star and director. After two decades trapped in a loveless, sexless marriage, Morgana defies her conservative upbringing and summons the courage to leave her husband, only to be shunned by her family, friends, and local community for her decision. Desperately lonely, she decides to end her life.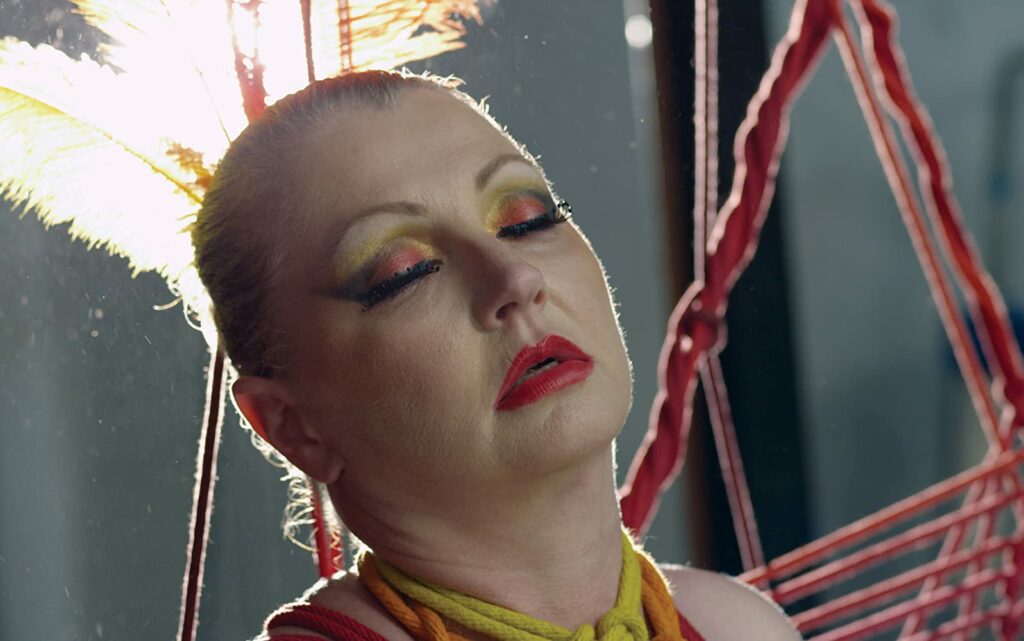 In her fifties and after years of marriage devoid of intimacy, Morgana books a male escort for one last night of human contact before she plans to kill herself. That night saves her, and her relationship with the escort opens up a new world of personal, emotional, and sexual freedom. So begins her incredible journey to becoming an award-winning, internationally celebrated feminist and age-positive porn director and actress.
Morgana depicts a story of self-love, acceptance, mental health, sexual emancipation, and creative power, without becoming a rags-to-riches story. Thanks to the subject's honesty and the co-director's (Josie Hess, who worked as a cinematographer and editor on a number of Morgana's erotic films) friendship with the central figure, the camera encounters little resistance when it dips behind the erotic star's glamourous façade.
Despite her success, Morgana still struggles with self-doubt, depression, and financial problems. The genuine care with which the documentary treats its subject allows the viewer to empathise with and root for Morgana, as themes of ageing and sexuality, creativity and psychological turmoil are woven into her life's story.
Ultimately, Morgana is about the confining or emancipating powers of societal and individual narratives. The arthouse style of imagery and cinematography sometimes works, sometimes doesn't but, at the end of the day, Morgana Muses' incredible story is enough to make the Australian documentary a film well worth seeking out.