Unless you've been living under a rock, you will have heard about director Taika Waititi's Jojo Rabbit, which is finally out in the UK. Advertised as an anti-hate satire, the film follows the titular Jojo (newcomer Roman Griffin Davis), a Hitler youth member blindly dedicated to the Führer and the Reich – so much so that his imaginary friend is Hitler himself (played by Waititi, because who else?).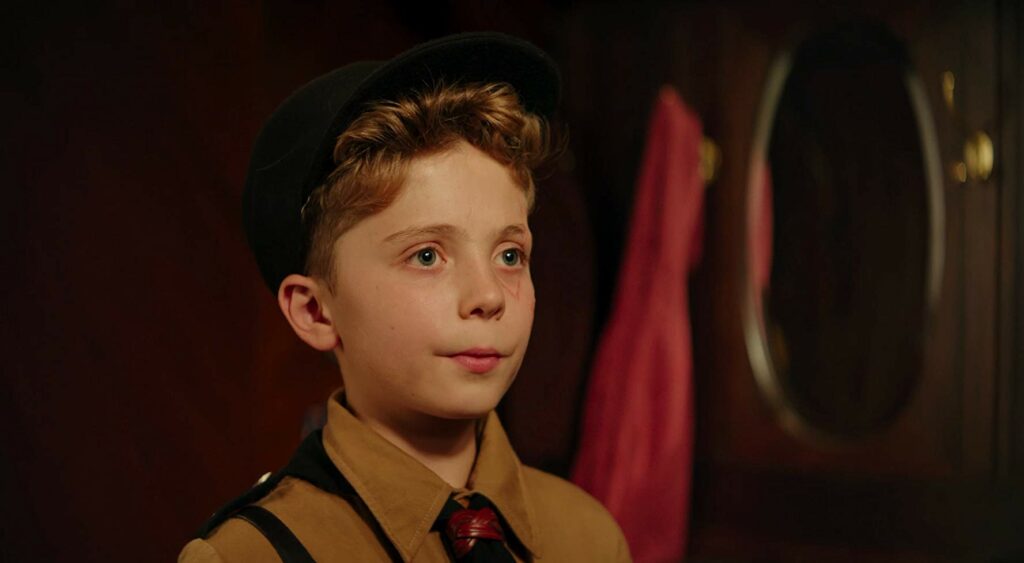 Things take a turn for Jojo when he finds that his mother (Scarlett Johansson) is hiding a Jewish girl (Thomasin McKenzie) in their attic. What ensues is a wonderfully heart-felt and warmly funny film from a director who has yet to put a foot wrong.
At the heart of what makes Jojo Rabbit so special is Roman Griffin Davis' performance, which rightfully earned him his first Golden Globe nomination for Best Performance by an Actor in a Musical or Comedy.
Outtake caught up with the young star to get his thoughts on his first performance and working with Waititi.
"The best part was kicking Hitler in the nuts!" says Davis. "That was a good part. It was all good! Another favourite part is one scene where all the actors are in it, and there's another bit where Stephen Merchant came in as the Gestapo, and he's really funny… it was fun because every day there'd be a different actor on set, and it was great getting to work with all these creative people."
And as for writer-director and co-star Taika Waititi, the 12-year-old actor enthusiastically states that "He's great! He's mad. He's honestly a really creative person with a really unique and interesting sense of humour, and he's got a really interesting brain. It's fun just sitting there and listening to his ideas!"
Jojo Rabbit is out in cinemas now. Read our review here.