MIB: International sees a franchise rebirthed from the much loved 1997 classic. Teaming up again, post Marvel, are Chris Hemsworth and Tessa Thompson as we get to see how the UK division of the MIB are keeping the world safe from aliens.
Top field agent and party boy H (Hemsworth), brings brand-new agent M (Thompson) under his wing, as the two try to keep a dangerous weapon out of the wrong hands. The movie drags along for 2 hours whilst the duo fights the same aliens repeatedly, using flashier and flashier instruments. The movie completely wastes the chemistry we saw Hemsworth and Thompson have in Ragnarok by failing to create a bond between the characters, instead trying to keep the audience distracted by shiny-looking things.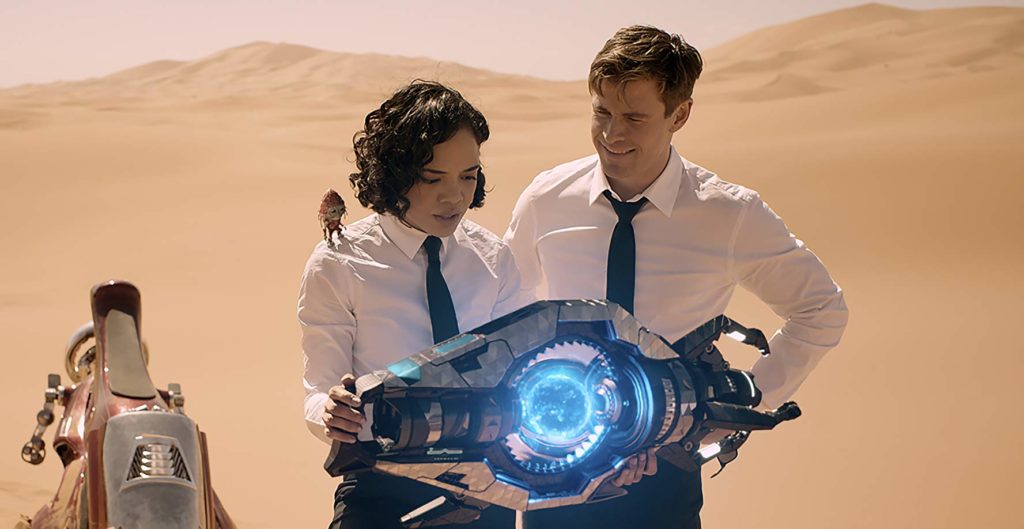 When Straight out of Compton director F. Gary Gray was announced, it seemed like this reboot of a 2012 reboot might be the saving grace of the franchise; Instead, it manages to plunge it deeper into a lifeless CGI piece. Thompson and Hemsworth, both well-known for their sparky humour and comedic timing, are left with a predictable storyline and poor script. The main jokes of the movie switch between which side of the car a steering wheel should be on, and how outdated the name of the MIB organisation is considering its female workforce. Indeed, the plot developers have decided to bless us with not one, but two strong female characters, and so have thrown Emma Thompson in for good measure.
Liam Neeson and Emma Thompson very much feel like afterthought characters and are seemingly in the movie strictly for star value, serving very little to the plot and, honestly, are completely wasted in the movie. A small saving grace perhaps is Pawny, a small alien voiced by Kumail Najiani. Najiani manages a solid delivery of his comedic lines and, had the rest of the movie been more like this, could have allowed Thompson and Hemsworth the parts they deserved.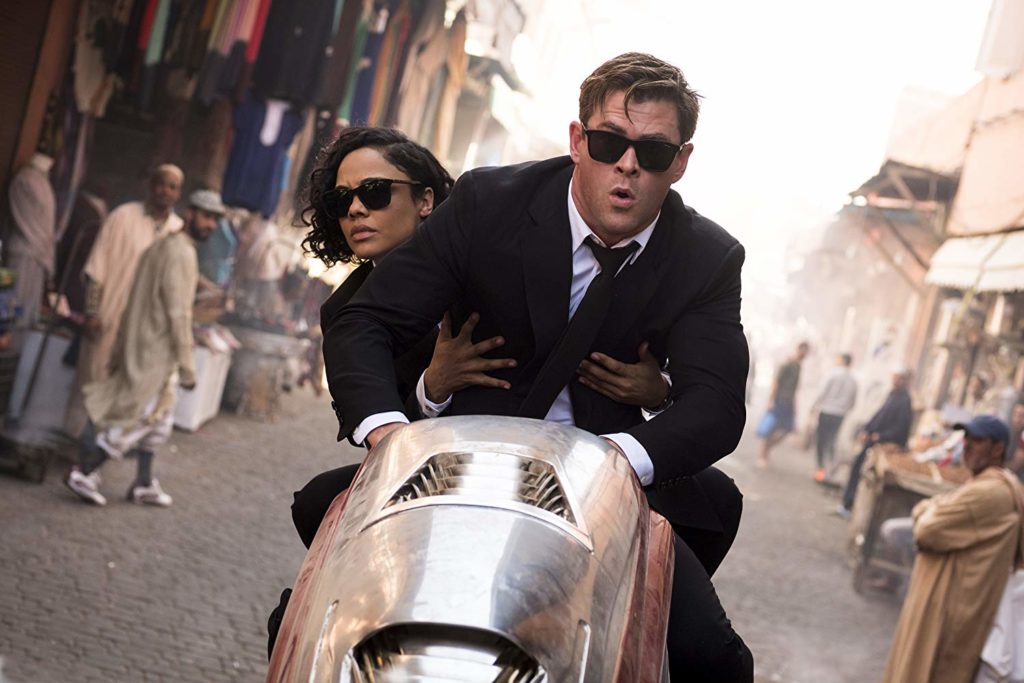 It begs the question, when is the right time to let a franchise go? 2012's MIB provided a long-awaited anti-climax for fans, and it seems in the past seven years that the team have struggled to learn their lesson. Perhaps classics like this should be left short and sweet, leaving audiences wanting more, instead of disastrously giving them too much. Maybe the MIB team hang up their neuralyzers for good.
MIB: International is in cinemas now, distributed by Sony Pictures.