Bolan's Shoes takes us on an emotional journey from the height of T. Rex mania in 1970s Liverpool to a poignant present-day celebration of Marc Bolan at his shrine in London, on what would have been the singer's 75th birthday.
The film opens with a happy and nostalgic glimpse into the 1970s, where a group of spirited youngsters from a Liverpool children's home including Penny (Eden Beach), Sadie (Amelia Rose Smith), and her introverted brother Jimmy (Isaac Lancel-Watkinson), are traveling to see their beloved favourite band, T. Rex, live in concert. However, the joyous atmosphere is shattered when a tragic road accident (cleverly mirroring the accident which killed Bolan) takes the lives of several of the party, leaving scars that endure for decades.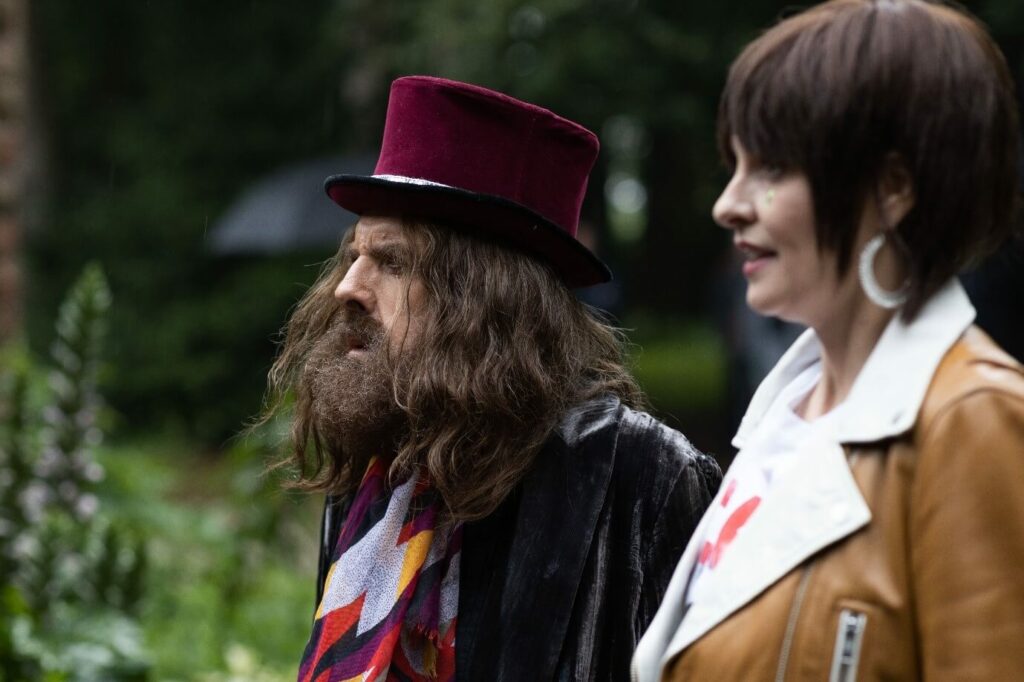 Directed and written by Ian Puleston-Davies, with Bolan's son Rolan Bolan serving as associate producer, Bolan's Shoes attempts to navigate a blend of comedy and intrigue, with a sense that all is not what it seems. While it certainly delivers a compelling story about the legacy of childhood trauma and the transformative power of music, it seems somewhat unsure how to define itself, skirting the line between feel-good and gritty melodrama.
The juxtaposition of the '70s and the present-day narrative, all be it somewhat contrived, does add depth to the story, by highlighting the enduring impact of past trauma on the characters' lives in the present. The beautiful shots of London, Liverpool and Wales are evocative of the glam-rock era. And yet, by packing in one too many dramatic twists and revelations, (first of stolen identity, then of murder) the story arguably begins to lose its emotional resonance, crossing too far into melodrama and losing some of its realism.
The heart of Bolan's Shoes lies in the exceptional cast, who thanks to strong performances and well-written dialogue, keep the story grounded. Puleston-Davies certainly balances the film's emotional weight with moments of humour, allowing the characters to feel authentic and relatable.
Leanne Best shines as a now-adult Penny, making her annual pilgrimage to London to honour Bolan's memory. Her reunion with a traumatised Jimmy (Timothy Spall), is both poignant and cathartic, leading to a gripping monologue that lays bare a lifetime of pain, guilt, and secrets. Spall's performance is also testament to his abilities capturing the nuances of Jimmy's damaged psyche with remarkable skill.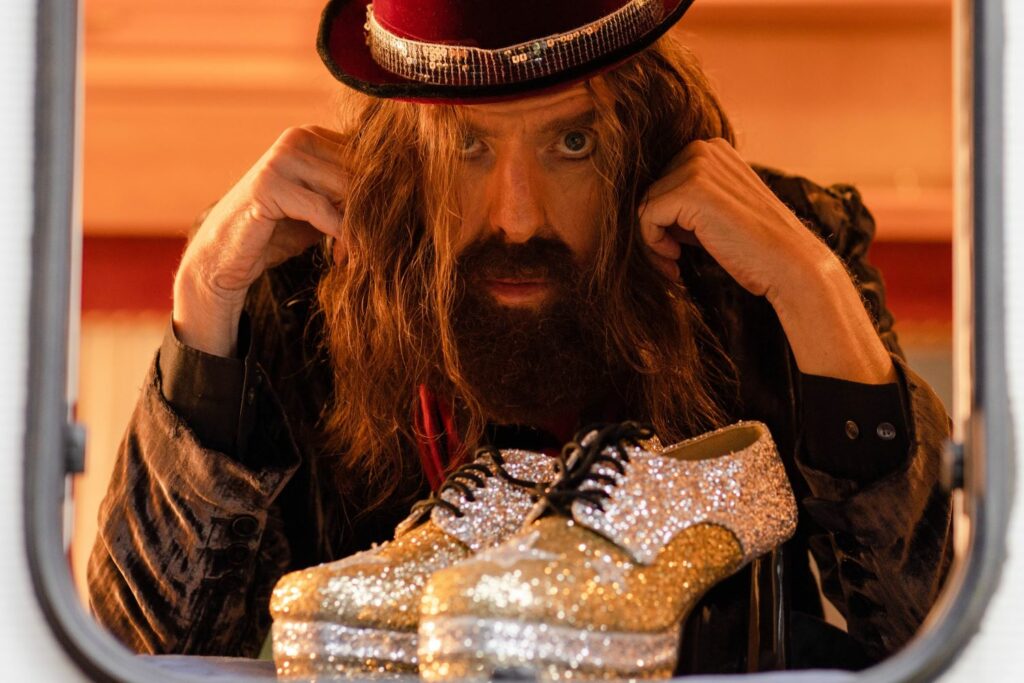 The soundtrack and indeed plot may be disappointing to those expecting a more Bolan-focused feature, featuring only 'Get It On', 'Children of the Revolution', and '20th Century Boy' from Bolan's repertoire and very little on Bolan himself.
However, it's clear Bolan's legacy lives on not only through his music but also the stories of those he touched and Bolan's Shoes is certainly a moving exploration of the healing influence of music and its correlation with connecting with one's past. It beautifully showcases the lasting scars of childhood trauma and the power of redemption. A thoughtful examination of the human spirit's resilience, this film is a heartfelt journey well worth taking.
Bolan's Shoes is out in cinemas now.