With as much glitz, glamour, and franticness as you'd expect from a Baz Luhrmann film, Elvis tells the story of the King of Rock 'n' Roll through the eyes of Colonel Tom Parker, notorious villainous manager and promoter of the titular character throughout his career.
The film is electric from start to finish, whirling through numerous decades of Elvis' life with fast cuts, dynamic angles, and blaring music, focusing on the key events and relationships of the icon's life.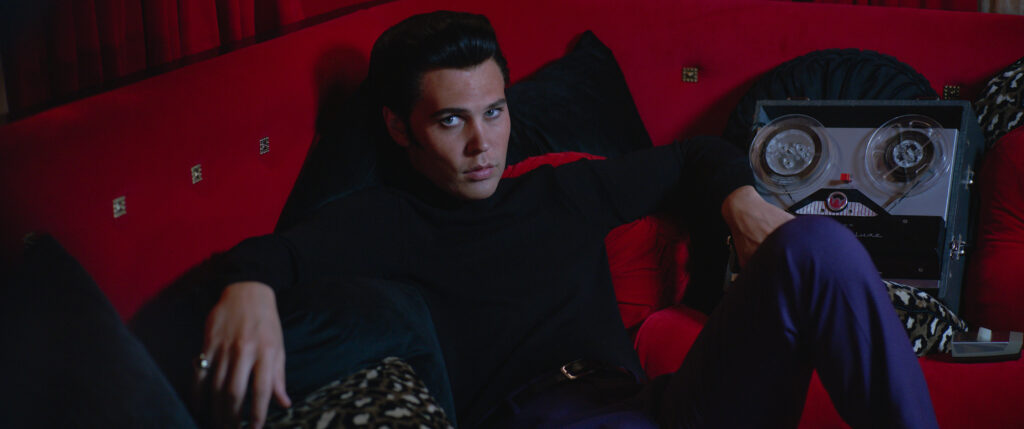 The execution is striking, both in its visuals and sound – and just like watching an Elvis performance, it's difficult to look away for the fear of missing just a second of this almost hypnotic spectacle. However, with sometimes at least three different angles on screen at one time, this is also a film that will benefit from a second viewing, if not more. 
It's no secret that there have been many Elvis adaptations, documentaries, and even spoofs before this one; but the point-of-view in which this version is told sets it apart from the rest and adds a new, richer layer to the storytelling.
Told from the perspective of Colonel Tom Parker (Tom Hanks), a figure who the majority of fans will only have read about, Luhrmann's film allows us to listen in on the corrupt promoter's inner monologue and gain insight into the controversial decisions he made that would transform – and ultimately damage – Elvis' life and career. In what might be his most villainous role to date, Hanks captures Parker's despicable essence from the get go, with an utmost creepiness to the performance that crawls right under your skin.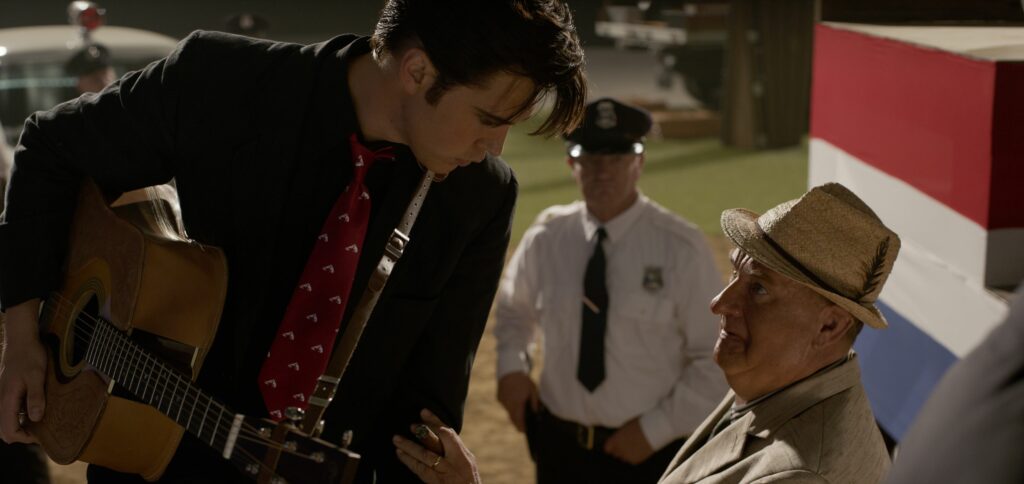 Even more affecting is Austin Butler's portrayal of The King himself. The performance is addictive, moving and utterly spellbinding, whether Butler is singing, dancing, or simply having a conversation with another character on screen. The attention, care, and love that has gone into the performance is nothing short of palpable throughout Elvis' near-three-hour duration.
The same thing can be said for almost every department behind the film, whether that's costume design, production design, or sound editing. However, no matter how impressive the film's appearance may be, Elvis falters in one significant aspect: the writing. Specifically, its failure to address Elvis' cultural appropriation of Black Roots music. Sure, plenty of admiration and love for the music is shown through the icon's eyes, as well as for the Black artists that pioneered the sound. But for a film that is a celebration of this genre of music, it would have been rewarding to see this matter highlighted and explored more extensively; even more so for the benefit of film audiences who may be unfamiliar with Elvis, or even who may be discovering his music for the very first time.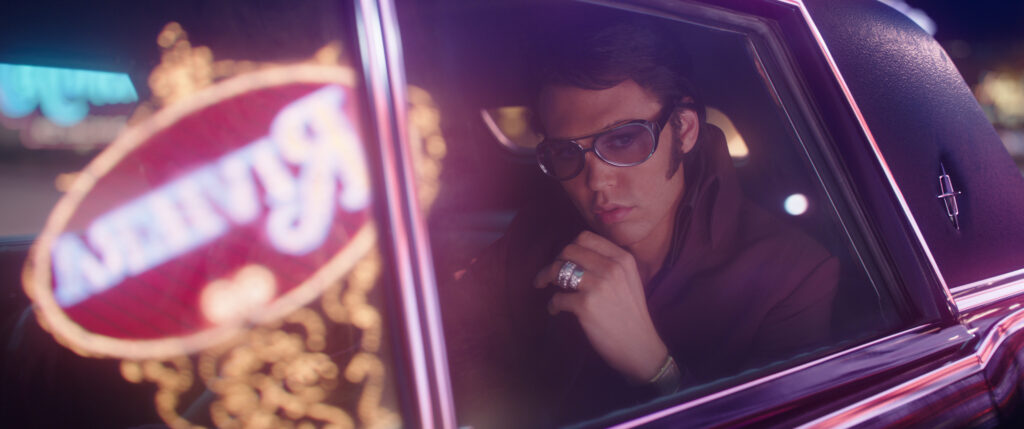 Yet even with its faults, Elvis is transportive, dynamic and mysterious – a bit like the icon himself –, offering a new take on a story that will remain timeless. If anyone could capture the explosive, mesmerising, and extravagant story of this icon, it was always going to be Baz Luhrmann.
Elvis is out in cinemas now.