Belle Vie, a documentary from Marcus Mizelle, centres on a small Parisian bistro located on the West L.A. stretch of Wilshire Boulevard, squeezed between a McDonald's and a KFC. Once a booming neighbourhood restaurant, Belle Vie now struggles for survival amidst a global pandemic. Owned and operated by the ever-optimistic French native Vincent Samarco, a third-generation restauranteur, the team at the charming bistro will try everything to ensure their little oasis sees the end of lockdowns whilst, throughout the country, 90,000 restaurants close their doors.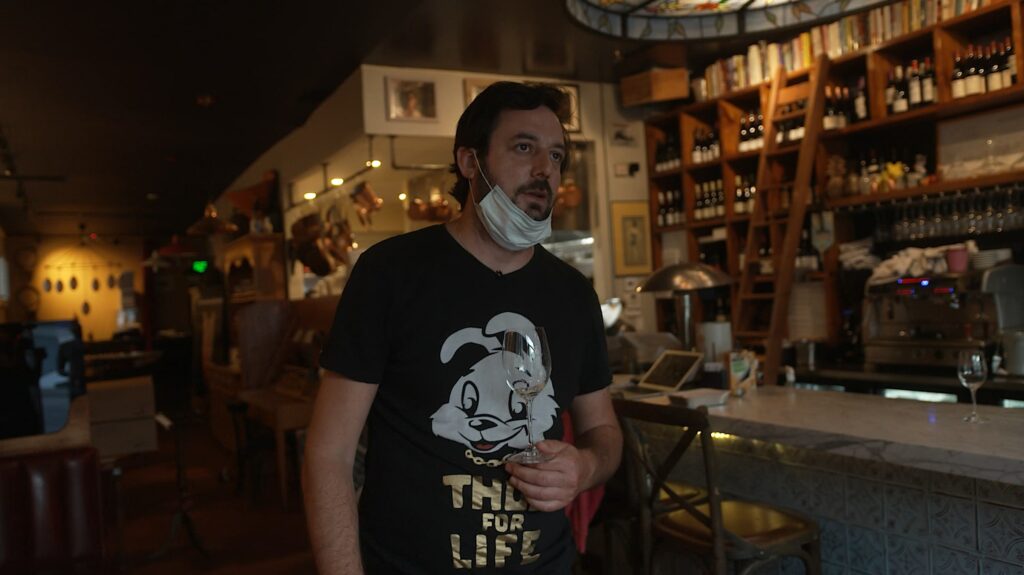 Though Belle Vie might not be pushing conventions or doing anything particularly remarkable when it comes to filmmaking, it is a well-constructed and polished documentary that succeeds in putting a face on the abstractions of governmental policy. While intellectually, we are all aware of the hardships faced by the hospitality industry over the last two years, Vincent's story provokes sincere empathy by personalising the unexpected tragedy.
Throughout unexpected turns, loss, the threat of bankruptcy and near-endless roadblocks and bureaucratic red tape, the French immigrant never sees to lose his sense of hope and determination. Vincent is an easy man to root for, which makes Belle Vie a heart-warming, if ultimately sad story of lost dreams and livelihoods.
In the near-future, Mizelle's documentary will undoubtedly function as a useful, insightful artefact, providing a close-up view of one of the gravest struggles which restaurants have ever faced. From the initial takeout-only days and strict lockdowns, to outdoor-only dining and everything in between, this film faithfully records the public policy back-and-forth and its impact on individual lives.
Overall, Belle Vie is a sobering snapshot of an uncertain time and an important piece of public record, but also an encouraging reminder of the importance of community and resilience in the face of adversity.
Belle Vie is out now in the United States and United Kingdom.