Everyone had an infamous story about their time in school. It could have been the time that the class all stood on their desks shouting "Oh Captain, my Captain," or when the philosophy class was sent to an island to kill each other. Or when you suspected that the entire teaching faculty had been taken over by aliens. However, none of those stories compare to the one pupils experienced at Bearsden Academy in 1996: a story retold in My Old School.
If you are unfamiliar with the strange case of Brandon Lee, please resist the desire to Google him either before or during watching. Two reasons. 1) You are most likely to just bring up posts about Bruce Lee's son Brandon Lee, who died on the set of The Crow. 2) This is an incredible true story you will want to go into as cold as possible.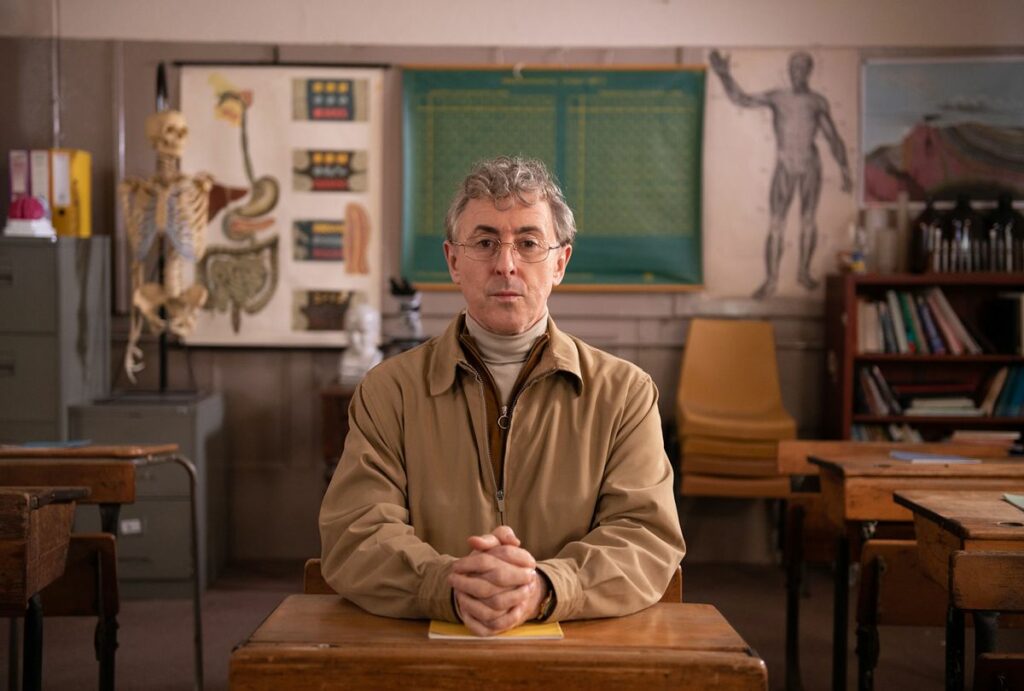 We often say that truth is stranger than fiction, and this is absolutely one of those tales that even a Hollywood script writer couldn't make more outlandish. Jono McLeod's documentary features more rug pulls than a carpet warehouse closing sale. The audience will be shaking their heads with incredulity at how this saga went on for as long as it did; and more importantly, how did nobody realise what was happening at the time?
That is one of the many questions McLeod puts to a whole host of former pupils and teachers. Back in the classroom, their memory is put to the test as they're asked to recall the events of that fateful school year. Their testimonials are brought to life through animation styled after Daria, an American animated sitcom released in the late nineties, with the odd Grange Hill reference thrown in for good measure.
What is fascinating is how a collective story is built up, a sort of shared consciousness where disparate people recount experiencing the exact same thing. Yet when presented with the actual documented evidence of what happened – such as photos and a video of the school play – they are shocked to discover a very different reality from what they remembered.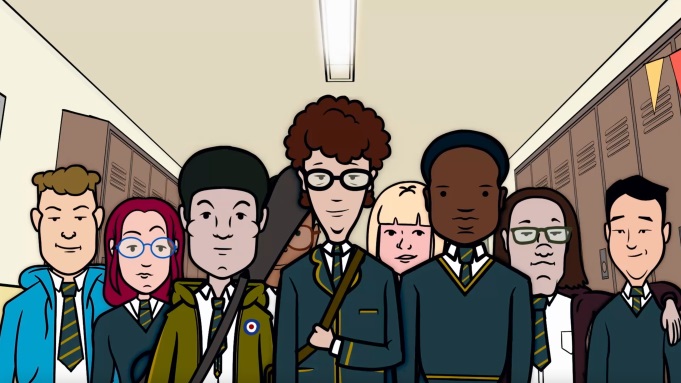 My Old School is a fascinating study of how fallible our memory can be, and how it can be moulded and exploited by those skilled enough to manipulate others. But what of the man himself, Brandon Lee? Although unwilling to appear on camera, he did agree to be interviewed. In the documentary, Brandon is played by Alan Cumming, who himself was once attached to play Lee in a narrative film based on his life. Here, he lip syncs to the audio recording and does a fantastic job of bringing him to life on screen, perfectly capturing the rhythms and nuances of Lee's speech.
This documentary will have you shocked, stunned and sniggering like you used to at the back of the classroom. My Old School gets top marks. A class act.
My Old School had its world premiere at Sundance Film Festival and screens at Glasgow Film Festival on March 3 and 4.