Inspired by true events, Wes Cravens' Scream told the terrifying story of a group of teens being murdered by someone in a ghost mask, dubbed 'Ghostface'. A true slasher film, the story played with the conventions of a 'whodunit' while satirising the horror genre's best-known tropes – a memorable example being when Randy Meeks recites the rules for surviving a horror movie, while in that very situation. For example, an explicit scene has character Randy Meeks (Jamie Kennedy) listing off the rules for surviving a horror movie, which he has unfortunately found himself in. 2022's Scream, the fifth instalment in its franchise, faithfully follows in these footsteps.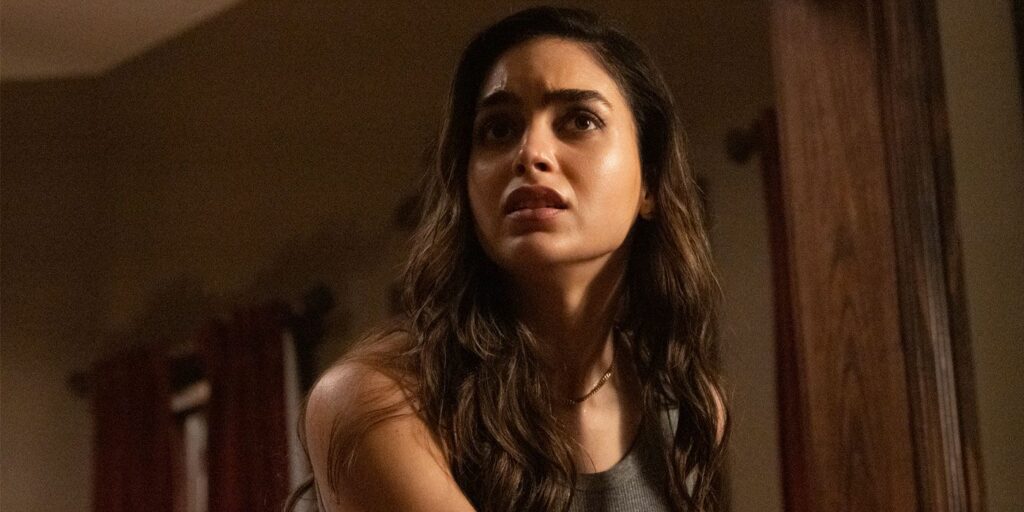 Scream, directed by Ready or Not's Matt Bettinelli-Olpin and Tyler Gillett, succeeds in bringing in a fresh cast of characters while still keeping them connected to the legacy of the old. This in itself contributes to some of the film's smart meta-commentary on modern horror and how popular franchises are being regarded in today's landscape. In particular, Scream has an interesting discussion about fandom culture, how fans respond to changes within a well-established genre and what makes a successful addition to a franchise in 2022. It's a caricature, of course, but an extreme version of the truth can be still be the truth.
Scream begins as Scream films do: with an attack and the iconic line, "What's your favourite scary movie?" The attack is what brings Sam Carpenter (Melissa Barrera) back to town with her boyfriend, Richie (Jack Quaid). She has a secret tying her to Woodsboro, and is worried that this newest attack is somehow connected; the first victim was, after all, her own sister Tara (Jenna Ortega).
Throughout the film, Sam acts as the 'detective' figure, seeking to solve the mystery that is Ghostface's identity. The film broadly follows the franchise's established beats: a close knit group of friends at the centre of it all, violent deaths with a ton of blood, and that all important Act III plot-twist reveal. Everything, from the cinematography down to the score, leans into the audience's expectations and knowledge of horror tropes, both to satirise and utilise them.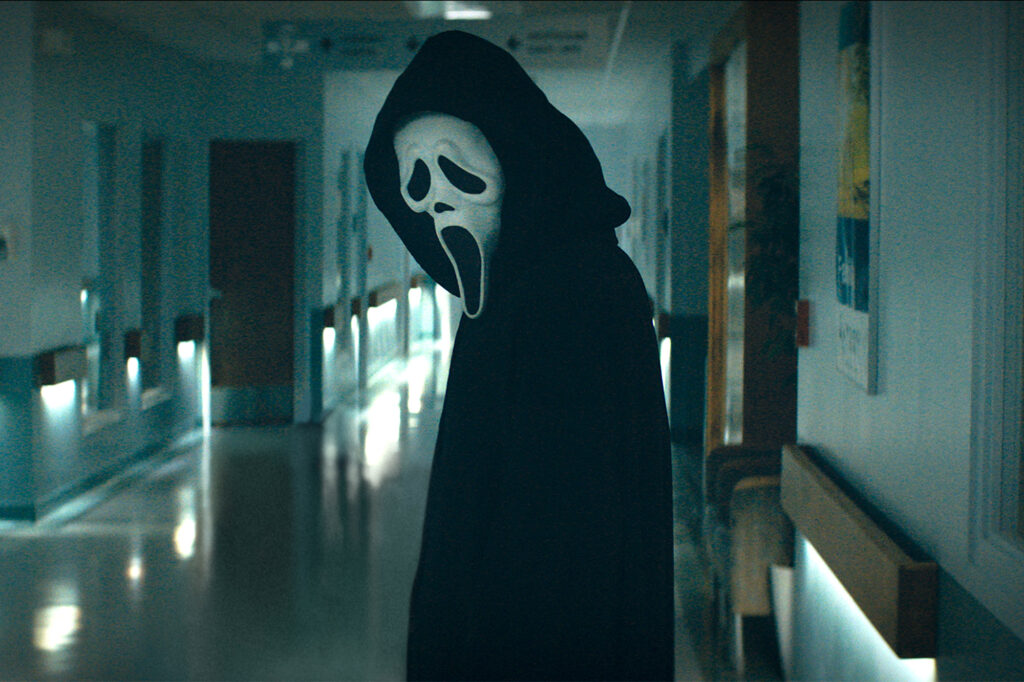 The young cast does a fantastic job of making the franchise their own. Barrera plays the role with the campy honesty the film calls for, while Ortega is a definite standout. Jasmin Savoy Brown as Mindy Meeks-Martin, niece of original survivor Randy Meeks, also asserts herself as one to watch. Of course, Scream also welcomes back some of its original cast to wonderful effect; Neve Campbell, Courteney Cox and David Arquette play the older, 'traumatised but pretty used to it' versions of themselves in a typically engaging way.
Scream 5 may not reinvent the wheel for the franchise, but neither does it set out to. It's a call back to the original, a comment on modern horror and the Hollywood machine. There are moments of suspense and tension, moments of laughter and amusement, moments where you cheer and others where you wince. It's a deeply enjoyable viewing experience that brings forth the essence of the original films. And most of all, it's a perfect homage to the late, great Wes Craven's vision.
Scream is out in cinemas now.