It is reductive to label Wregas Bhanuteja's Photocopier as Indonesia's #MeToo film. There is more to it than that. But the presence of the worldwide movement to empower victims and push back against normalised sexual assault is inescapable throughout the film. Bhanuteja, in a sensitive yet explosive manner, unearths the horrific underbelly of gender violence and paints a terrifying portrait of life being taken out of your hands. 

College student Sur (Shenina Syawalita Cinnamon) loses her scholarship when drunken photos of her from a party are published online, violating the scholarship's "moral clause." However, Sur has no memory of taking the photos or of her journey home afterwards, and her efforts to find out what happened result in alienation from her theatre group. What starts as an effort to clear her name with the help of her friend Amin (Chicco Kurniawan), turns into a denunciation of illicit behaviour and a damning indictment of disciplinary procedure. As more truths are uncovered, brutal twists ensue that force Sur to re-evaluate who she trusts.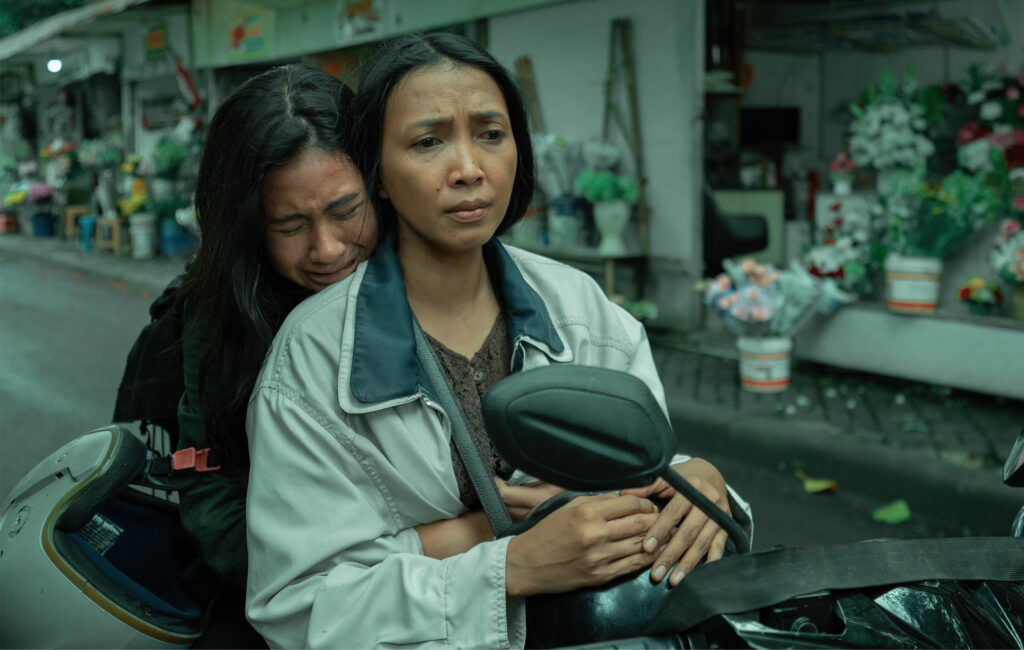 The narrative of a woman's life being ruined due to 'incriminating' photos has arguably developed into a painful cinematic cliché, one that continues to be applied in uncritical fashion. To Bhanuteja's credit, Photocopier tries to move beyond this, and the photos incident instead acts as a precursor to a series of far more disturbing revelations. As the film progresses, Photocopier shifts beyond its apparently straightforward premise and morphs into a story of how particular images or ideas of yourself can be replicated, before spiralling beyond your control. As well as a damning look at patriarchal privilege and power, Photocopier also features a suitably sceptical view of digital technology that is intelligently interwoven throughout the story. In a telling finale, a group of victims come together and adopt a very analogue way of reclaiming the lives stolen away via the internet.
Significantly, Photocopier highlights how the behaviour of a victim and false accusations do not mean that there is no wrongdoing to be uncovered. The film's most frustrating moments come when men in positions of power and even Sur's own peers refuse to believe her for these exact reasons, despite it becoming increasingly clear that something has happened. Sur becomes increasingly isolated from her theatre family, the rupturing and repairing of familial bonds becoming a recurring event throughout the film.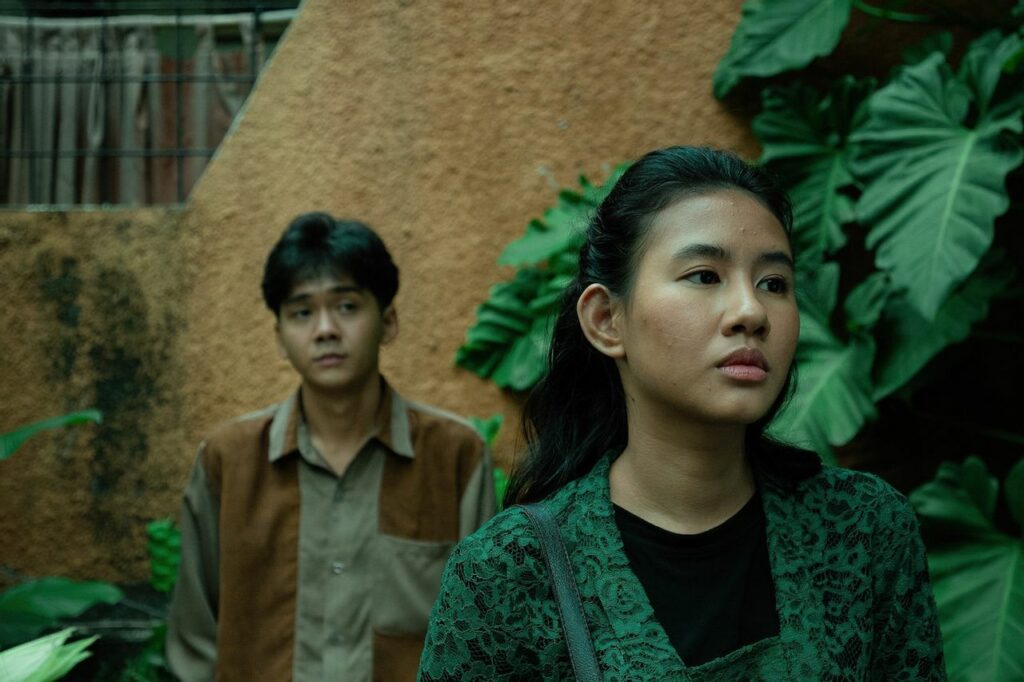 As much as it is a moving, at times distressing drama, Photocopier retains a thriller aspect that allows Bhanuteja to move the film along at quite a pace. Almost inevitably, certain characters therefore feel underdeveloped – most notably Sur's father. Yet on the flip side, it results in an intoxicating film that doesn't fall into a predictable pattern, executed with a reserved but noticeable stylistic flourish. Photocopier feels particularly stomach-churning on a second watch, when you know the full truth ahead of time.
Cinnamon's performance as Sur cements the film's emotional centre. Her performance begins with Sur riddled with doubt, replaced by outright horror and disbelief as further snippets of information come to light. She channels an increasingly volatile cocktail of emotions and relationships as the film progresses, able to negotiate the twists and turns sent her way without losing an overall aura of conviction and self-belief. 

"Not everyone wants to hurt you," Amin says to Sur at one point. But the terrifying reality Sur is experiencing, and that she is not alone in realising, is that anybody could hurt her. The plague of sexual assault and gender violence (illustrated evocatively by the recurring metaphor of a dengue fever outbreak in Indonesia) makes for a bleak exposé that ends with a shred of bittersweet optimism. Photocopier will make you livid for the right reasons, holding a grip on your feelings and thoughts that not many films can achieve.
Photocopier is available to stream on Netflix now.