In 2010, Mike Mills directed Christopher Plummer to a Best Supporting Actor Oscar for Beginners. In 2016 he scored an Academy Award nomination for Best Original Screenplay for 20th Century Women. Will Mills be saying C'Mon C'Mon to more nominations this year? The chances are rather high for his latest film, which follows a radio journalist embarking on a cross-country trip with his young nephew.
Seeing New York sound-tracked to classical music like Clair de Lune and shot in crisp black and white cinematography, brings to mind the classic Manhattan. This film also features a neurotic lead character in a complicated relationship with someone much younger than him – though thankfully this is a much more wholesome, less troublesome, affair.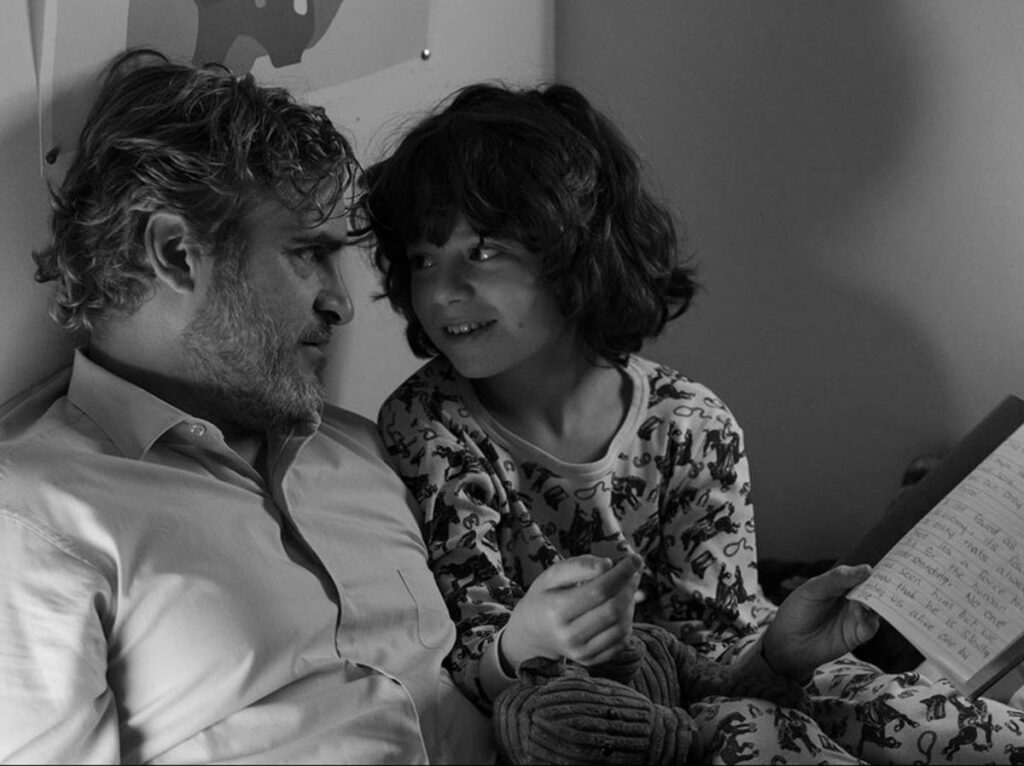 Johnny (Joaquin Phoenix) is a man who keeps the world at arm's length… or is that ear's length? He has human contact but it is normally through a microphone and earphones as he interviews other people about their lives. Happy to listen while others talk, he is incredibly uncomfortable any time he becomes the topic of conversation.
His own sister (Gaby Hoffman) he only speaks to over the phone ever since their mother passed. So, when he reluctantly visits to look after his nephew, so that she might deal with her estranged husband's deteriorating mental state, the walls he has so carefully built are bulldozed by the young Jesse (Woody Norman).
This journey might feel like it is down a road well travelled, particularly in terms of the odd couple format. However, thanks to the natural bond and chemistry Phoenix has with Norman, it is a joy to behold; the two spark off each other wonderfully. Not only that, but Phoenix and Hoffman play one of the most convincing pairs of siblings in years.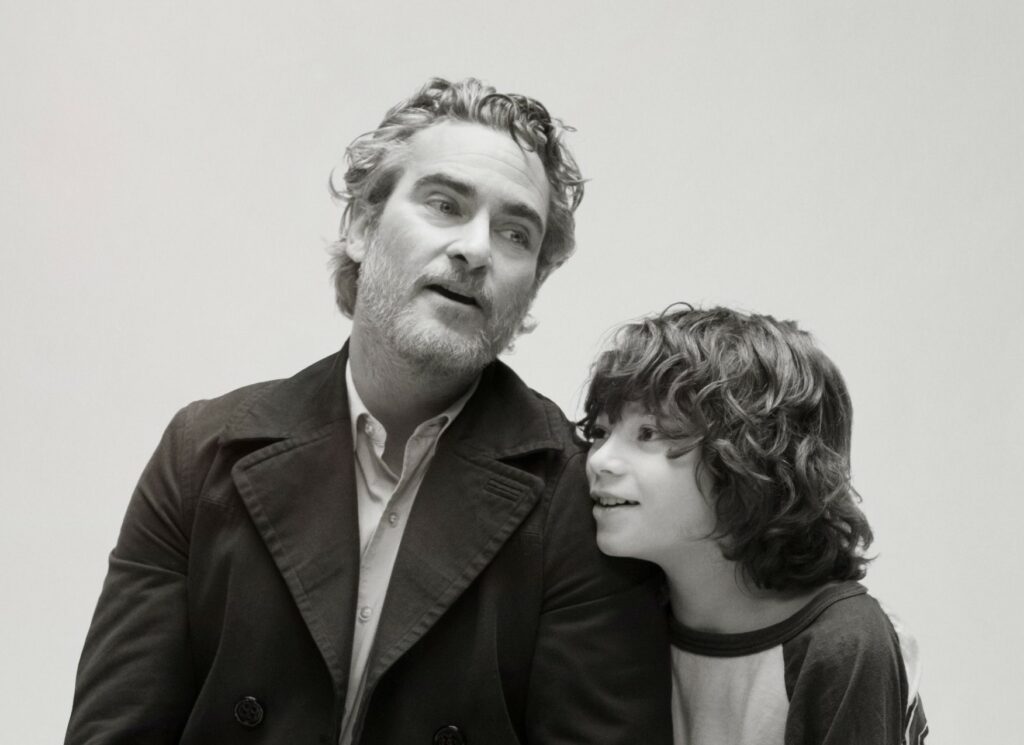 For the notoriously private and difficult actor, C'Mon C'Mon is simply a revelation. This is Phoenix's warmest and most giving performance to date.
Johnny's work centres around speaking to the youth of America, creating a dialogue that aims to bring two generations together, a goal that is echoed in his bond with Jesse. Together, they find out more about their subjects and their own lives, their hopes and aspirations for the future. It is uplifting to hear such positivity from those interviewed and that trickles through to the viewer. It is impossible to leave C'Mon C'Mon and not feel hopeful and uplifted by a genuinely sweet and heartfelt film.
C'Mon C'Mon is in cinemas from December 3rd.