Flee is an emotive true story about a boy and his escape from Kabul, Afghanistan in the 1980s, when the Taliban (before they were referred to as such) began their assault on the capital. Amin Nawabi has held on to a painful secret for 20 years, wrapped as it is with his own fears and trauma – until now. With the help of director Jonas Poher Rasmussen, Nawabi shares his truth for the first time. This is a documentary, a true story spoken through by Nawabi himself, revealing glimpses of his current life with his fiancé and the world he has built for himself, told in parallel to memories of his transient childhood.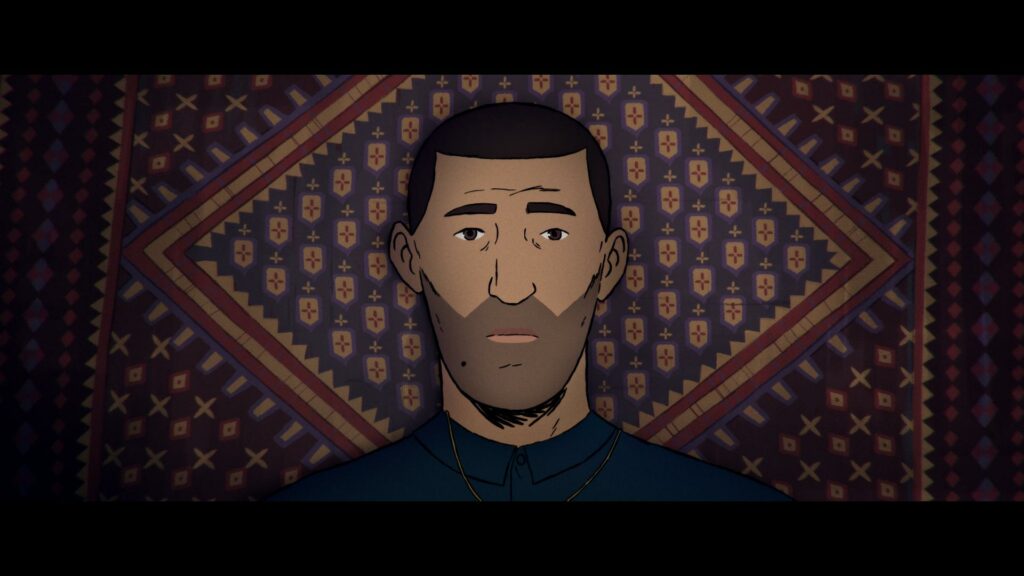 Perhaps most uniquely, the recordings of interviews are recreated in beautiful animation. It is a fascinating way to tell such a story, which adds real depth and emotion to the words being spoken. The film is a mixture of animated interviews and memories placed within the artistic style, all of which blends together seamlessly.
These memories move fluidly through different styles: the rougher sketches at the beginning, as the story struggles to be told after so many years of being locked away; the firm and well-coloured moments as the story continues onward and becomes more solid. In particular, some of the most compelling moments are when the animations become scratchy and shadowed during some of the darkest parts of the story, reflecting a hazy distance reminiscent of a nightmare. Nawabi's story is one that many have experienced, and the raw honesty and pain that permeates his words conveys how the effects of his past are being felt in the present.
When comparing Nawabi now to who he was then, you understand the pressure he placed upon himself, the importance of his family, and how, because of the events that brought him safely to Copenhagen, the lies he had to tell about himself. He reflects on this and how it has affected his life now – both in his relationships and his understanding of the concept of home.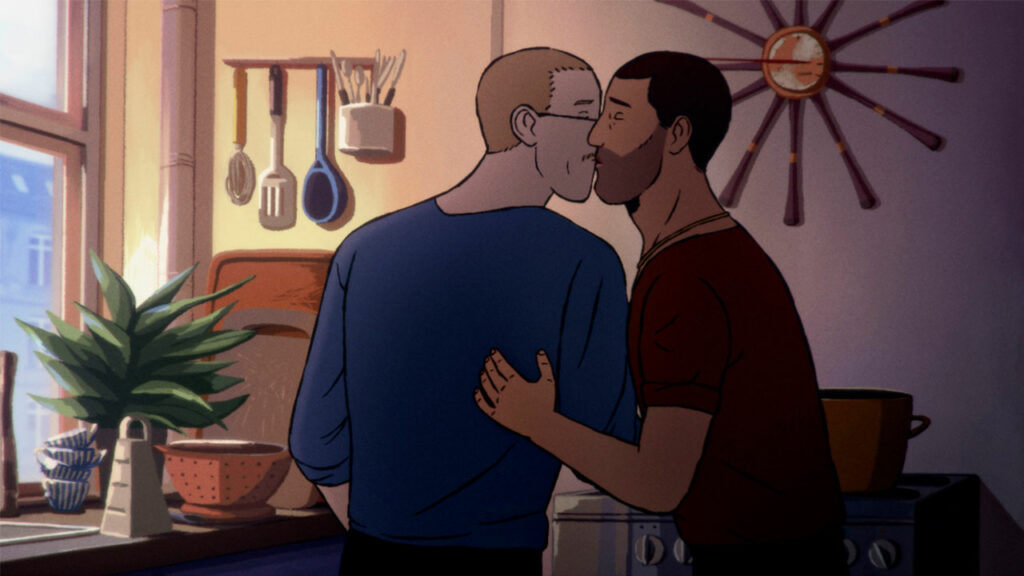 Trauma such as what Nawabi and millions of others have experienced is an all-too-common reality. While the story is positive and uplifting in many ways, it also invites the viewer to reflect on the horrors that others inflict upon each other, not just the easily identifiable 'enemy' but also by those who are supposed to help. Flee is a vital story to tell, and it's told with beautiful and uncompromising honesty. The combination of the art style, the raw footage, and the music leads the audience through a narrative that never lets you forget that it is a true story.
Flee releases in the UK February 11th, 2022. It screened as part of the BFI London Film Festival 2021.