Is there a better cinematic storyteller of female relationships than Céline Sciamma? From coming-of-age in Water Lillies, Tomboy and Girlhood to the unrivalled pain of forbidden love in Portrait of a Lady on Fire, Sciamma is in a league of her own.

Nelly has just lost her grandmother, and is helping her parents clean out her mother's childhood home. Her grieving mother (Nina Meurisse) is unable to cope and one morning just disappears; but while her dad (Stéphane Varupenne) continues the task at hand, Nelly explores the woods and meets a girl her same age building a treehouse.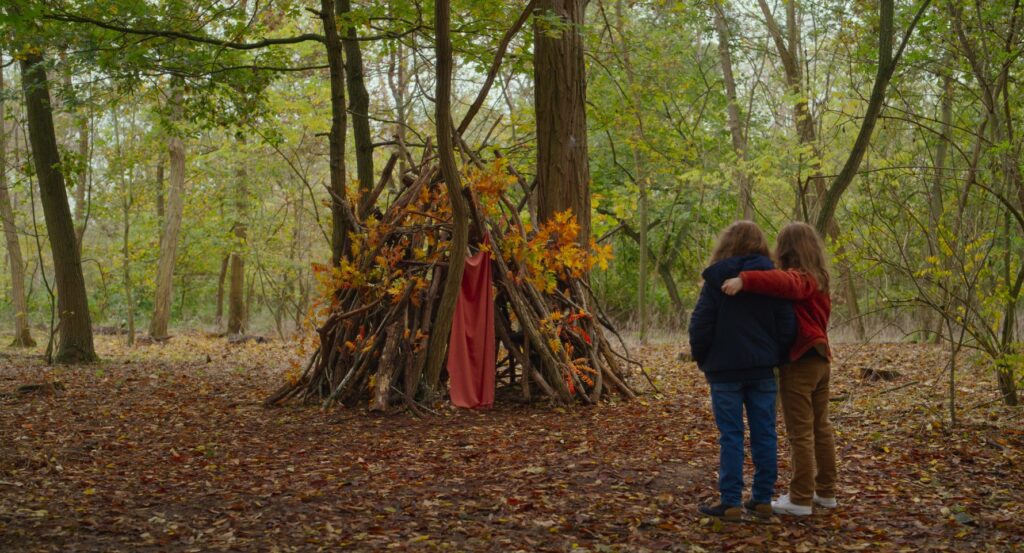 The girl is her mirror image and she soon discovers that through some fantastical means, her new friend is her mother at her age. They spend their time playing, having fun, and essentially just being kids. Simultaneously though, Nelly uses the opportunity to learn more about her mother and grandmother, and to come to terms with the feelings of loss that she and "maman" are both attempting to process.
That central concept of "what would it be like to meet your parents when they were young" was most famously played out in Back To The Future. Well, think of Petite Maman as BTTF meets My Neighbour Totoro, filtered through The Secret Garden.
This might be where your adult brain tries to take over. How is this happening? Is it time travel? A magical portal in the woods? Is it all in her imagination? Silence that part, because the truth is that the how and why are inconsequential. Sciamma wants you to return to a child's simple acceptance of the weird and wonderful. What matters is what Nelly does with this gift.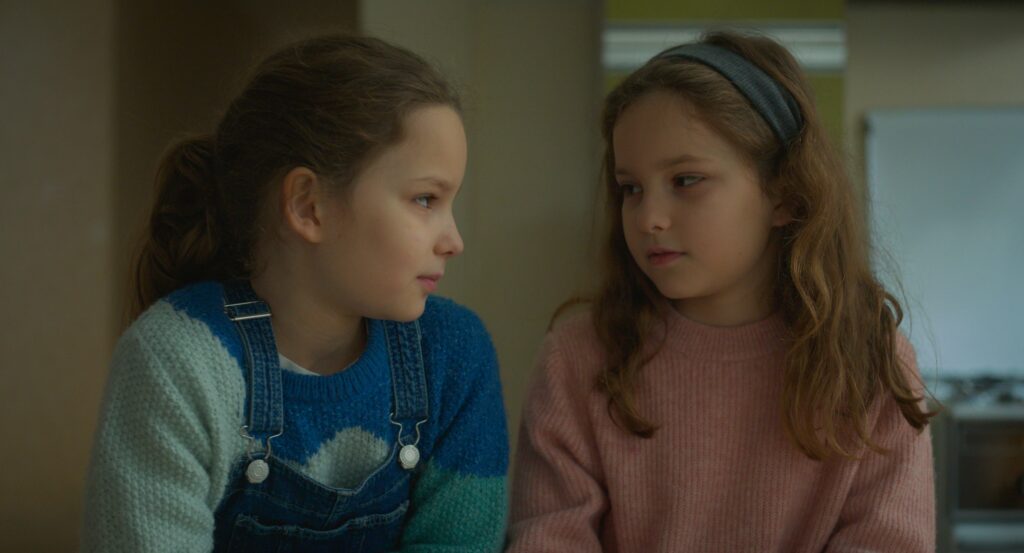 Petite Maman often feels like a children's book brought to life, something which Sciamma is no stranger to, having written the screenplay for My Life As A Courgette. It similarly dealt with grown up issues – ones that children are perhaps not ready to deal with have thrust upon them – with tenderness and grace. To help put the audience into Nelly's shoes, cinematographer Claire Mathon employs Steven Spielberg's E.T. the Extra-Terrestrial trick and shoots everything from the kids' perspective.
Like Spielberg's classic, this film is blessed by a stunning performance from a child actor – or two. Identical twins Josephine and Gabrielle Sanz simply enchanting as Nelly and Marion, the titular "Petite Maman," imbuing an innocence and rawness that translates beautifully on screen.
Petite Maman is a little slice of cinematic heaven. C'est vraiment magnifique.
Petite Maman is in cinemas from November 19th and on MUBI from February 18th 2022. 
Petite Maman screened as part of the BFI London Film Festival 2021.