"She was told to turn in a few hundred words. This story is 14,000!" exclaims Bill Murray's Arthur Howitzer Jr, editor of print magazine The French Dispatch. It's a line that best encapsulates Wes Anderson's latest of the same name, a wry love letter to journalism made for the writers and wordsmiths of the world.
The French Dispatch, we're told, is a weekly print that's barely read and on the brink of collapse. But Howitzer is an advocate of the written word – a champion of ink-pressed publication – and he's racing to meet deadline, collating stories and articles from his very best (a motley assortment of eccentrics played by Anderson regulars Owen Wilson, Jeffrey Wright, Frances McDormand). And so, Anderson's anthology takes us into these various pieces.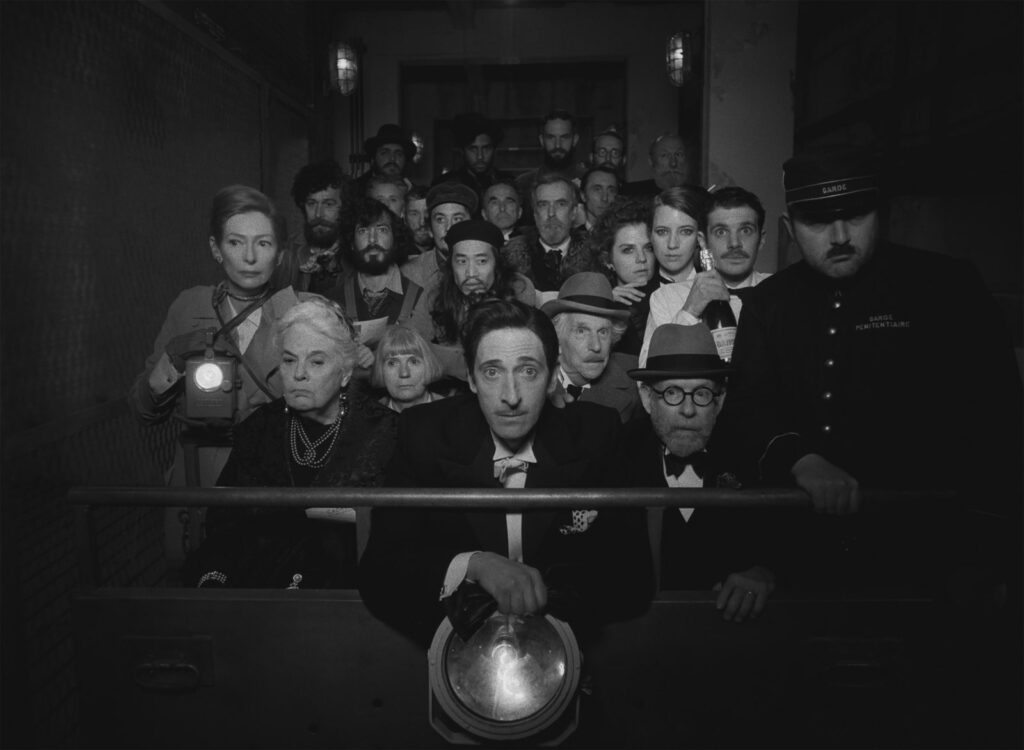 Whether it's a delightfully absurd story about convicted murderer turned masterstroke artist (Benicio Del Toro), or one about a student uprising led by a young Zeffirelli (Timothée Chalamet) about male students being allowed into female dormitories, or a food critic's (Wright) retelling of a culinary nightmare which sees his dinner turn into a kidnapping, The French Dispatch cultivates a strong sense that we're reading a periodical.
The narration and the weighty writing lend a tangibility to Anderson's vision: this really is The New Yorker come to life. And as is the case with magazines, there's an ebb and flow to the sections, with some stories outshining others. The first of the trio, 'The Concrete Masterpiece' from writer J. K. L. Berensen (Tilda Swinton), is by far the most entertaining; meanwhile, 'Revisions to a Manifesto' offers something for the younger audiences thanks to a strong turn from Chalamet; 'The Private Dining Room of the Police Commissioner' however, rounds things off with a whimper.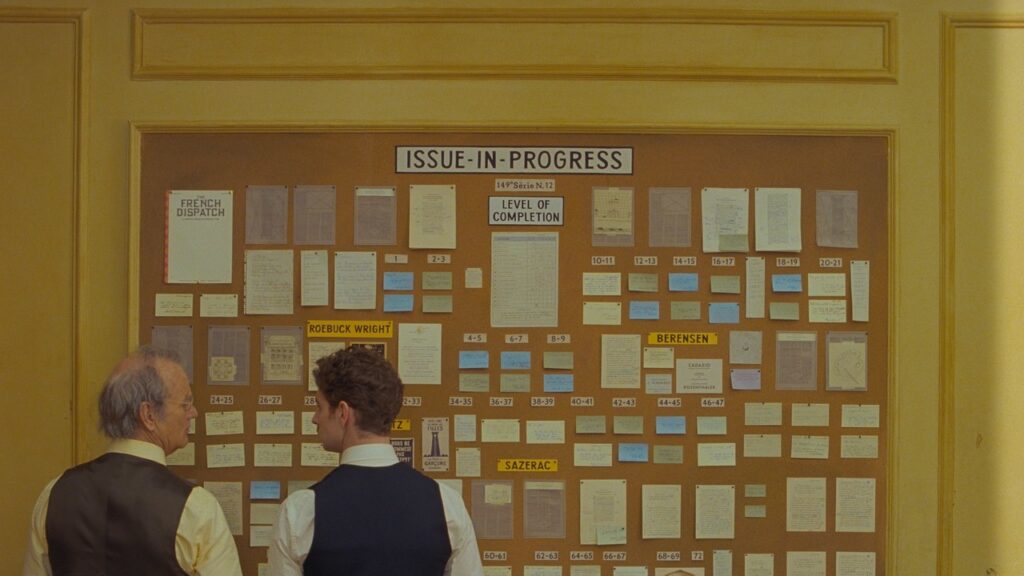 That being said, Anderson keeps every story watchable throughout thanks to nuanced direction, uncompromising attention to detail, and his stunning, signature aesthetic. It's a sumptuously crafted piece of work; the shot composition is meticulous and the eye-melting symmetry will, as always, have you wondering just how on Earth he manages to pull off half the images the film is littered with. Although it's certainly strange to see the director play around in a monochrome landscape – considering how integral colour is to his stories – he still makes black-and-white look amazing. His trademark wit is also abundant in The French Dispatch; a brand of esoteric humour that only true fans of the filmmaker will appreciate.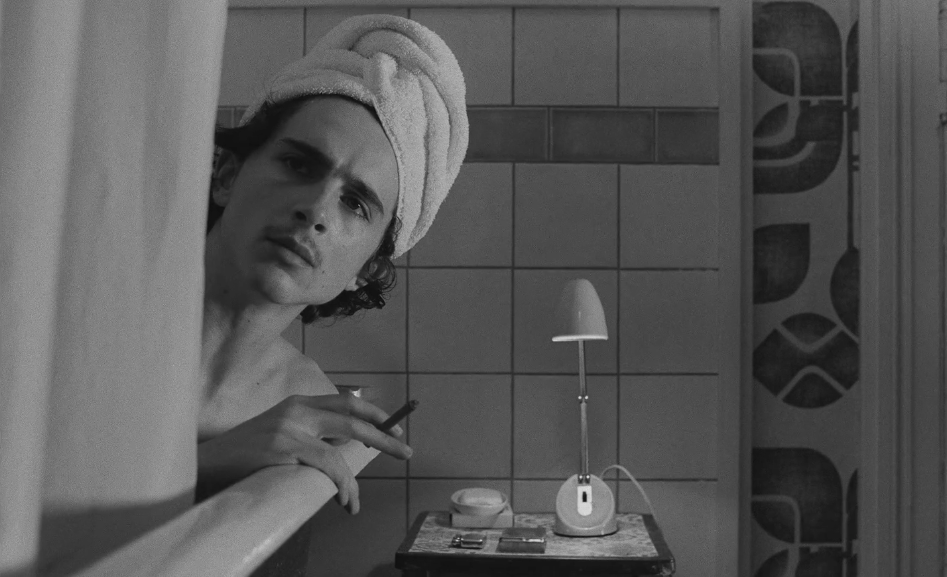 The French Dispatch feels like Wes at his most Anderson. It's a love letter to print and journalism that is as uncompromising a vision as we'd expect from someone with the filmmaker's reputation. While it may not always be the most engaging or cohesive whole, it's a fascinating insight into the minutiae of writing that is full of wit, visual splendour, and narrative intricacy to boot. It's certainly not the most accessible Wes Anderson film; he's making this one for his fans, over-indulging in everything we've come to love about his movies. If you already know that's not for you, stay clear. If it is, there's a whole world bursting from the seams waiting for you.
The French Dispatch releases in cinemas October 22nd. The film screened as part of the BFI London Film Festival 2021.